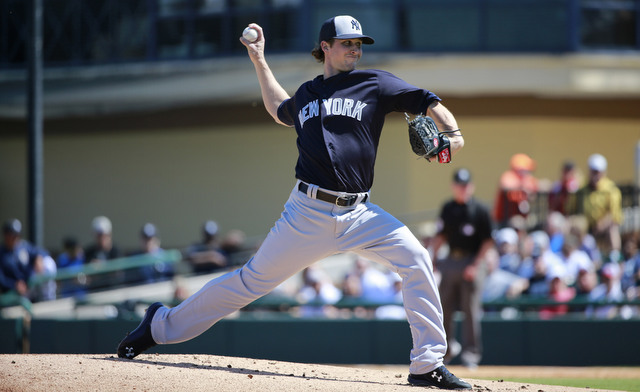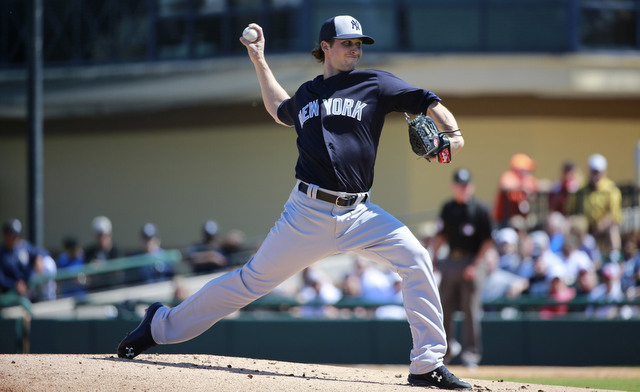 One day after being named to the Opening Day roster, Bryan Mitchell is heading for an MRI on his left big toe, Brian Cashman told reporters in Florida this afternoon. Mitchell's toe "locked up" as he was covering first base in today's game. Weird. It's being called a sprain for now.
Mitchell, 24, has had a fantastic spring this year, which earned him that Opening Day roster spot. He was pretty good out of the bullpen last year, at least before taking a line drive to the nose, and this year he has a chance to solidify his place in the team's long-term plans.
A toe injury sounds innocent enough, but it could be a pretty big deal. The last thing the Yankees want Mitchell to do is change his mechanics to protect the toe (even subconsciously) and then hurt his arm. Straining a toe covering first base is a weird baseball injury for sure. Hopefully it's nothing serious.