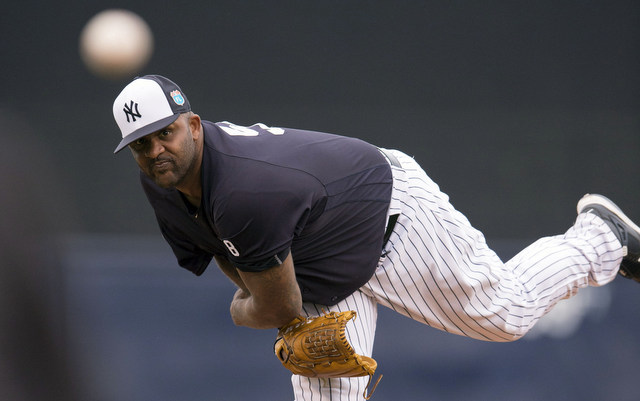 As expected, Joe Girardi officially named CC Sabathia the fifth starter this afternoon, according to the various reporters with the Yankees in Miami. Ivan Nova will shift to the bullpen for the time being. Sometimes you can predict baseball, Suzyn.
Sabathia, who last pitched Tuesday, will pitch in an instrasquad game tomorrow in Tampa to stay sharp. He'll then join the team in New York and start next Saturday's game in Detroit. The rotation is officially Masahiro Tanaka, Michael Pineda, Nathan Eovaldi, Luis Severino, and Sabathia in that order, not that the order really matters.
Nova did out-pitch Sabathia this spring, but Sabathia out-pitched Nova last year, plus he's the veteran making $25M a year. Money talks. There were a ton of reasons not to believe the Yankees when they said the fifth starter's spot would be decided by a true competition in Spring Training.
The way I see it, it's only a matter of time until Nova winds up in the rotation anyway. Teams never make it through a season with only five starters, and the Yankees have a risky rotation. Tanaka (forearm), Pineda (forearm), Eovaldi (elbow), and Sabathia (knee) all missed time with injuries in 2015.