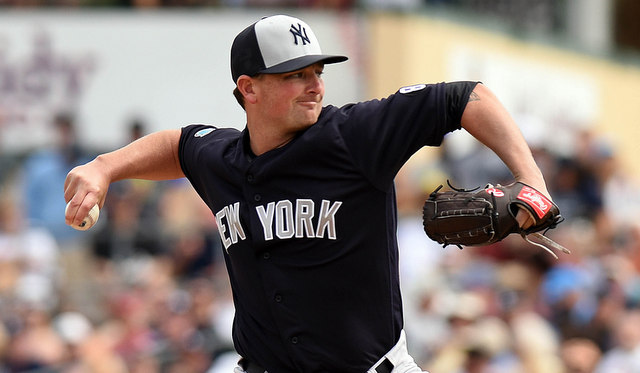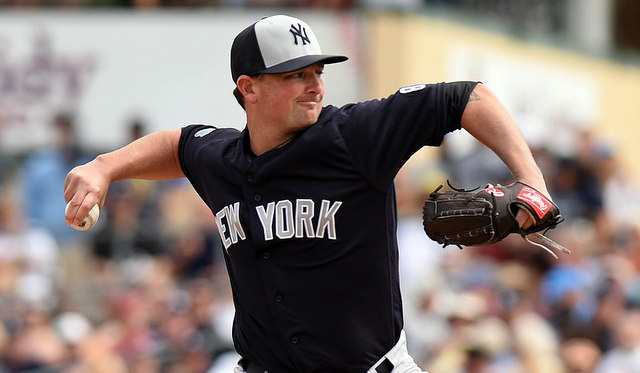 According to Jack Curry, right-hander Kirby Yates will get the final bullpen spot on the Opening Day roster. He is essentially replacing Bryan Mitchell. Mitchell is going to miss a minimum of three months after breaking his toe covering first base earlier this week. Yates is already on the 40-man roster.
Yates, 29, came over from the Indians in a cash trade over the winter. He had a phenomenal spring, allowing two hits and one walk in 7.1 innings while striking out ten. Last season Yates had a 7.97 ERA (8.64 FIP) in 20.1 innings with the Rays. He somehow managed to allow ten homers in those 20.1 innings. Two years ago Yates had a 3.75 ERA (3.74 FIP) in 36 innings for Tampa.
Yates will join Andrew Miller, Dellin Betances, Chasen Shreve, Ivan Nova, Luis Cessa, and Johnny Barbato in the Opening Day bullpen. Miller is going to pitch through his wrist injury and Nova is officially in the bullpen now that CC Sabathia has been named the fifth starter. For what it's worth, Joe Girardi said Cessa and Barbato locked up roster spots even before Mitchell's injury.