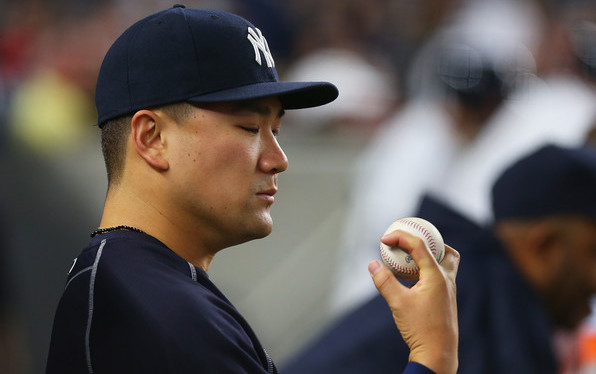 The Yankees are probably playing their best baseball of the season right now. They've won five straight games and they've outscored their opponents 32-14 in the five games, which is pretty damn awesome. Hopefully they can keep it going tonight. Being over .500 is pretty cool. Here is the Tigers' lineup and here is the Yankees' lineup:
CF Jacoby Ellsbury
LF Brett Gardner
RF Carlos Beltran
DH Alex Rodriguez
C Brian McCann
2B Starlin Castro
SS Didi Gregorius
3B Chase Headley
1B Rob Refsnyder
RHP Masahiro Tanaka
It's another nice day in New York. Warmer than it has been the last few days but not oppressively hot. It's actually raining right now in New York but it's not supposed to last very long. Tonight's game is going to begin at 7:15pm ET and you can watch on FOX. Enjoy the broadcast!
Injury Update: Chasen Shreve (shoulder) will start a minor league rehab assignment with Triple-A Scranton tomorrow.