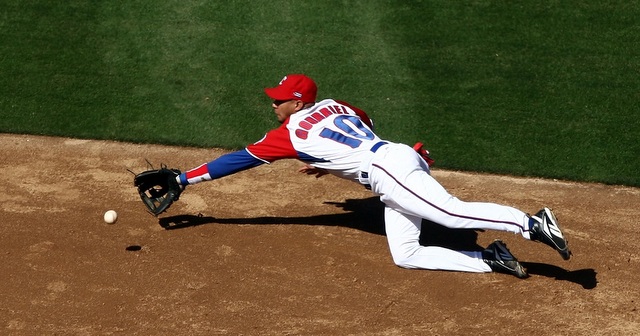 According to George King, the Yankees will have Cuban infielder Yulieski Gurriel in Tampa for a private workout either this weekend or early next week. He also has private workouts scheduled with the Dodgers and Mets, among other teams. Gurriel will not hold an open showcase for scouts. He's doing private workouts only.
The Yankees have brought pretty much every big name Cuban player to Tampa for private workouts in recent years, including Yoan Moncada and Aledmys Diaz. Obviously they didn't sign any of those guys. Bringing Gurriel to Tampa does not necessarily mean the team has serious interest in signing him. They could just be doing their due diligence.
I wrote about Gurriel and the Yankees last week, so check that out. I'm not going to repeat it all here. He projects to be an impact bat and gosh, the Yankees sure could use one of those. There are three main questions here: one, where does he play? Two, how much will his age (32) work against him? And three, what's is going to cost? Lots, probably.
Dave Cameron wrote a interesting post yesterday explaining why Gurriel may not command a huge contract like Rusney Castillo and Hector Olivera, who received six-year deals worth $11M+ annually. I'm not so sure. It only takes one team to love the talent and pay huge. We'll find out soon enough. Gurriel could sign soon and make his MLB debut in second half.