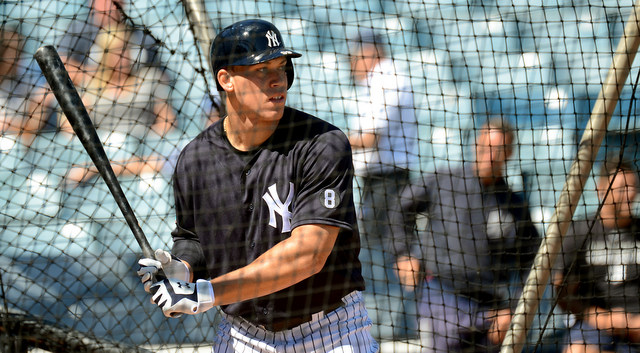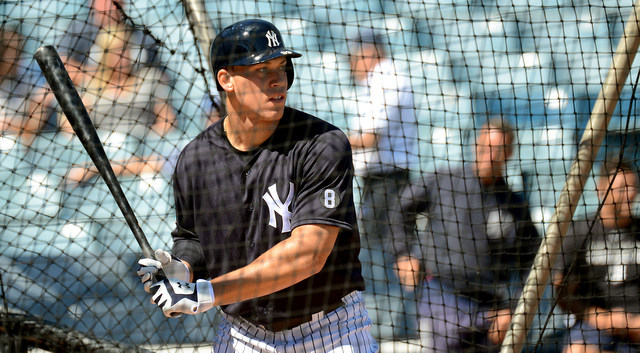 Earlier today, Keith Law posted his midseason list of the top 50 prospects in baseball (subs. req'd). Astros IF Alex Bregman, the No. 2 pick in last year's draft, now sits in the top spot. Several of the top prospects coming into the season have graduated to MLB, including Dodgers SS Corey Seager and Twins OF Byron Buxton. Nationals RHP Lucas Giolito and Red Sox OF Andrew Benintendi fill out the top three behind Bregman.
The Yankees landed four players on Law's list: OF Aaron Judge (No. 23), C Gary Sanchez (No. 36), OF Blake Rutherford (No. 43), and SS Jorge Mateo (No. 50). Welcome to the top prospect lists, Blake. Law says Judge has "made some progress in his plate coverage this year" and Sanchez has "become sort of adequate behind the plate and hit for increasing power the last two years." Adequate defense and power definitely makes for a starting catcher.
As for Rutherford, the write-up says he is an "advanced enough hitter with above-average present power and should be able to (start 2017 in full season ball) given how well he performed against good competition last summer." Law is probably the high man on Rutherford. You might see him on various top 100 lists in the coming weeks and months, though I don't think anyone else will rank him as high as No. 43. Not yet, anyway.
The Mateo write-up is rather scathing. Law says it is "time for him to start performing up to the level of his tools," specifically by cutting down on his strikeouts (21.5% in High-A this year) and making hard contact more consistently. "If the rumor that Mateo wanted a promotion to Double-A is true, that's great, but he needs to understand that hitting .266/.323/.396 won't get him there. Harder contact and all-the-time effort will," wrote Law.
Even with the last two months being the worst of Mateo's career, the Yankees still landed four prospects in Law's top 50, and that's really awesome. Remember, RHP James Kaprielian made Law's preseason top 100 list as well, so there's some high-end talent in the system. Rutherford and Mateo are years away, but Judge and Sanchez are knocking on the door of MLB, and that's pretty darn exciting.