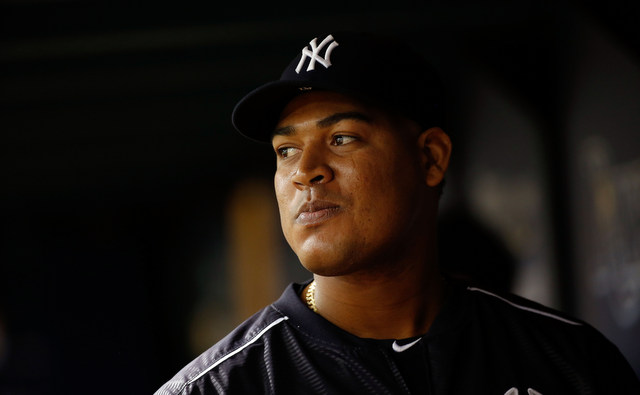 Aside from one Spring Training with the Padres as a Rule 5 Draft pick back in 2009, the Yankees are the only organization Ivan Nova has ever known. He's been with the Yankees since July 2004, when they gave him an $80,000 bonus as a 17-year-old kid from the Dominican Republic. Only Alex Rodriguez has a longer tenure in the organization among all players.
Tonight very well might be Nova's final game as a Yankee. The trade deadline is Monday and reports indicate the Yankees are planning to trade Ivan one way or another. He's going to be a free agent this winter and he's not a qualifying offer candidate, so the team would rather get something for him now instead of nothing after the season. Nothing personal. It's just a sensible baseball move.
Nova's thrown 724.2 innings for New York since 2010 and he's been almost perfectly league average (95 ERA+). He's had some big time peaks and valleys along the way, no doubt about it, but for a low-profile international signing, Ivan turned out pretty damn good. It's sort of weird tonight might be his last outing as a Yankee. Here's the Rays' lineup he'll face and here's the Yankees' lineup that will back him up:
LF Brett Gardner
CF Jacoby Ellsbury
DH Carlos Beltran
C Brian McCann
1B Mark Teixeira
SS Didi Gregorius
2B Starlin Castro
3B Chase Headley
RF Rob Refsnyder
RHP Ivan Nova
The weather in St. Petersburg doesn't really matter. It'll be a climate controlled 72 degrees or so inside Tropicana Field tonight. Tonight's game will begin at 7:10pm ET and you can watch on YES. Enjoy.