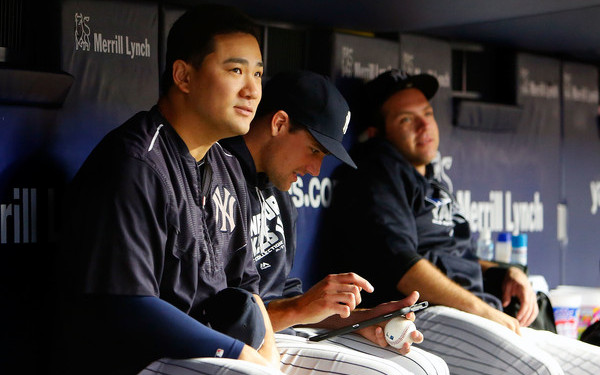 The last two games have thrown a wrench into the Yankees' plans to get back into the postseason race, though at least tonight they have their best starter on the mound. And their best relievers are well-rested too. With any luck, the Yankees will only have to use two pitchers this evening. Here is the Royals' lineup and here is the Yankees' lineup:
LF Brett Gardner
CF Jacoby Ellsbury
C Gary Sanchez
SS Didi Gregorius
2B Starlin Castro
DH Brian McCann
3B Chase Headley
RF Aaron Judge
1B Tyler Austin
RHP Masahiro Tanaka
Now, the bad news: it's been raining in Kansas City. The forecast says there will be scattered thunderstorms for most of the evening as well. It's not supposed to dry up until 10pm ET or so. We might be in for a delay, but hopefully not. Tonight's game is scheduled to begin at 8:15pm ET and you can watch on YES. Enjoy.
Roster Move: The Yankees have called up Chasen Shreve, the team announced. Kirby Yates was sent down to rookie Pulaski to make room on the roster. Pulaski's season ends Thursday, so the Yankees will be able to call Yates back up Friday and circumvent the ten-day rule. Rosters expand Thursday.