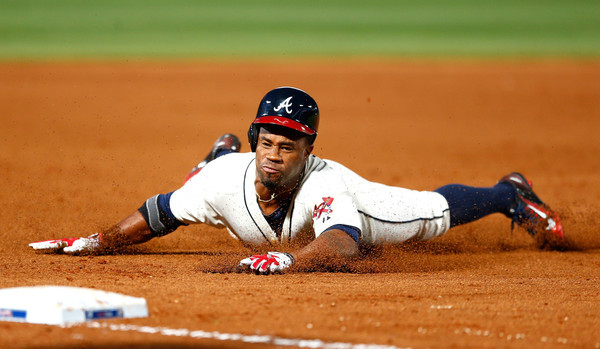 The Yankees have acquired outfielder Eric Young Jr. from the Brewers for cash, the team announced. There's your September pinch-runner specialist. Young is not on the 40-man roster and will report to Triple-A until rosters expand tomorrow.
The 31-year-old Young is a career .247/.314/.328 (74 wRC+) hitter with 114 steals in 149 attempts (77%) in nearly 1,700 big league plate appearances. This year he owns a .263/.338/.339 (83 wRC+) batting line and 23 steals in 116 games with Milwaukee's Triple-A affiliate.
None of the offense matters. Young was acquired to run and nothing else. Not hit, not field, nothing. Just run. He is this year's version of Rico Noel, except we won't have to pull for him to get his first career MLB hit. Young figures to be called up as soon as rosters expand.