Big mailbag this week. Seventeen questions and some of the answers are not short. RABmailbag (at) gmail (dot) com is where you can send us questions, links, comments, whatever.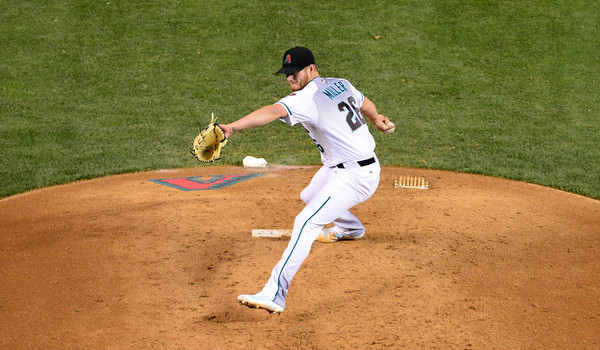 Sam asks: The starting pitcher free agent market this winter is pretty bleak, and the Yankees probably aren't going to trade for Sale or Fernandez. Who are some mid level starters you expect Cashman to target via trade this winter?
It's funny, the Yankees' starting pitching trade targets seem to be getting less and less high-profile with each passing trade. Here's the recent list of trades for rotation help:
2010: Javy Vazquez. Established big leaguer coming off a Cy Young caliber season.
2012: Michael Pineda. High-profile young player coming off a strong rookie season.
2014: Brandon McCarthy. Big league veteran, but a reclamation project.
2015: Nathan Eovaldi. Young player but something of a reclamation project.
2016: Luis Cessa and Chad Green. Young players with zero MLB experience.
Maybe this offseason they'll continue the trend trading for a starter picked in the Rule 5 Draft. Anyway, I do expect the Yankees to be in the market for rotation help this offseason, specifically a starter they can control for a few years. They certainly have the prospect ammo to make any kind of trade. A blockbuster or something smaller. Here are some possible targets:
Chad Bettis, Rockies: Bettis has terrible numbers thanks mostly to Coors Field, but I'm a big believer in his deep arsenal and bulldog mentality. Put him at sea level and he might really thrive. The Rockies actually have a ton of young pitching right now too, so they can afford to move one.
Mike Clevinger, Indians: Clevinger is a quality prospect — I wrote about him before the trade deadline — who doesn't have a spot in Cleveland's rotation. He might only be their seventh starter right now behind Cody Anderson.
Anthony DeSclafani, Reds: A sneaky good young pitcher (3.64 ERA and 3.73 FIP from 2015-16) under control through 2020. DeSclafani is a potential building block for the Reds though, so he won't come cheap.
Gio Gonzalez, Nationals: The recent Stephen Strasburg injury may throw a wrench into things, but the Nats have young pitching coming and need to clear space in their rotation. Gonzalez is an obvious trade candidate.
Shelby Miller, Diamondbacks: He's broken, but the D'Backs are kinda clueless, and Miller represents a buy low candidate. Shelby spent enough time in the minors this year to delay free agency too. He's under control through 2019.
Tyler Skaggs, Angels: He's come back well from Tommy John surgery and the Angels need as many prospects as they can get. Skaggs is arguably their best non-Mike Trout trade chip.
Taijuan Walker, Mariners: Walker keeps going backwards and new GM Jerry Dipoto didn't draft him, so there's not much of a connection there. There's still some top prospect shine here despite his thorough mediocrity.
The upcoming free agent classes are so bad that the pitching trade market is going to be kicked into overdrive. I expect asking prices to be through the roof and more than a few "they gave up all that for him?!" trades to go down. The Yankees seem to do really, really well in trades. Hopefully it continues this offseason.
John asks: Let's get way ahead of ourselves and assume the yanks clinch a wildcard spot. I would think that Tanaka pitches that game. Who would you then want lined up to pitch the 5 potential ALDS games?
There's a decent chance the Yankees won't have the luxury of lining up their rotation for the postseason. Their season could easily come down to having to win Game 161 or 162, and they may need Masahiro Tanaka to start one of those games. My ideal postseason rotation given the current options would be Tanaka, CC Sabathia, Pineda, and Cessa, in that order. Hopefully that means Tanaka in Game One of the ALDS and Sabathia in Game Two. Chances are it means Tanaka in the wildcard game and Sabathia in Game One.
Keep in mind the postseason schedule allows the wildcard game starter to start Game Three of the ALDS on normal rest, so if Tanaka starts the wildcard game, the ALDS rotation would then be Sabathia, Pineda, Tanaka, Cessa. The Yankees' best chance to do something meaningful in the postseason is to have Tanaka start as many games as possible. Starting the wildcard game then bringing him back for Game Three of the ALDS is a no-brainer, and I'm a Cessa fan.
Richard asks: What is your current opinion of Ian Clarkin? He's thrown less than 200 total innings since he was drafted with more than half of those at Tampa this year, but his stats aren't very impressive. Is he still in your top 10? Will he start next year in Trenton or Tampa?
I had Clarkin ninth on my post-draft top 30 prospects list and nothing's really changed. He's going to get pushed down a spot — Aaron Judge and Gary Sanchez graduate while Clint Frazier, Gleyber Torres, and Justus Sheffield have been added — but his prospect stock is unchanged from midseason. It would be nice if he didn't catch a spike and tear his meniscus, but that's life. Last year's elbow injury certainly took a bite out of his prospect stock. The important thing is the elbow stayed healthy this year and he showed the same stuff as before the injury. The bat-missing curveball, changeup, and cutter were all there. I'm still a fan. I expect Clarkin to start next year in Double-A.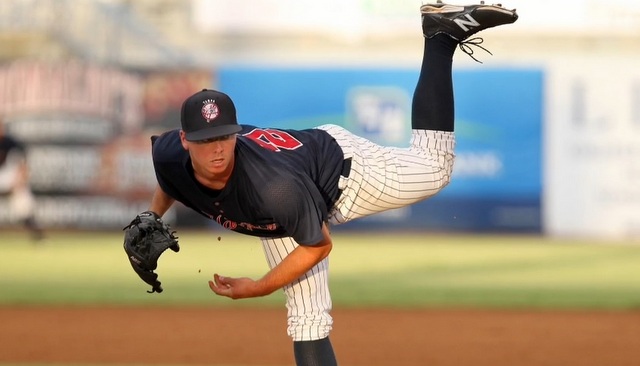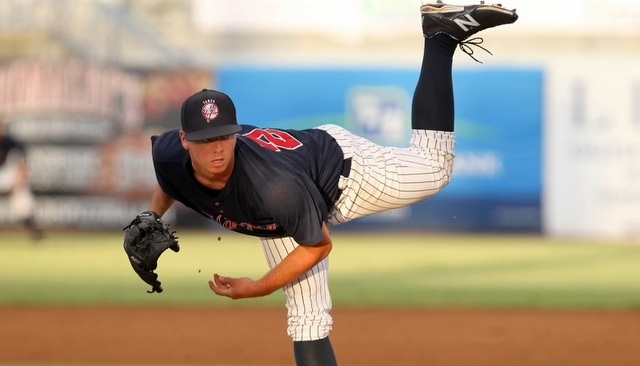 Tom asks: Of the injured RPs (Lindgren, Mullee, Pinder, Rumbelow), would the yankees try to get them off the 40? I'd think chances are low that teams would claim fringy relief prospects rehabbing surgery.
Yes. They basically have no choice but to shed two or three of those guys. Chase Whitley was claimed off waivers last year while rehabbing from Tommy John surgery, so I guess it's not completely impossible one would get popped, but it seems unlikely. Conor Mullee (29 in February) and Branden Pinder (28 in January) are the oldest of those four players, so they'd be the first to go, I imagine.
Jacob Lindgren is the one I would be least willing to put on waivers (even though he will miss all of 2017) because he's the best of the bunch. He's the youngest and has, by far, the best individual pitch in his slider. Rather than put him on waivers, the Yankees could non-tender him on the December 2nd deadline, then re-sign him to a minor league deal a la Vicente Campos and Slade Heathcott two years ago. That would allow him to avoid waivers. The Yankees will need 40-man spots the day after the end of the World Series though, so they can't wait to do the non-tender/re-sign trick with everyone.
Kelvin asks: With the recent call-ups of top prospects around the league, and before any off-season trades, will the Yankees farm system still be a top 5 farm after Sanchez and Judge graduates? Or will they fall around the 6-8 spot?
I think they'll still be top five even after Sanchez and Judge graduate, which will happen fairly soon. The cutoff is 130 at-bats and Sanchez is at 119 right now. Judge has 73. Even without those two, the Yankees still have four no-doubt top 100 prospects (Frazier, Torres, Sheffield, Jorge Mateo) and very likely a fifth (Blake Rutherford). Also, their system is unmatched when it comes to players who project to be average-ish big leaguers. You've got to dig deep into their top 30-50 prospects before you start finding guys who project to be a utility player or matchup reliever. The Brewers have the best farm system in baseball right now. The Yankees are a notch below them but still top five, in my opinion.
Eric asks: Is this the offseason that we go under 189?
Yes with a catch. The luxury tax threshold may not be $189M next season. It figures to go up with the new Collective Bargaining Agreement. It might be $200M. Maybe even $205M or $210M. Mark Teixeira and Carlos Beltran are coming off the books, and Andrew Miller's contract has been moved too. Yeah, the Yankees are stuck with Alex Rodriguez's salary, but that was always going to be the case. With cheap young players available to step in at first and in the outfield, the Yankees are in good shape to get under the luxury tax threshold, whatever it may be next year. They even figure to have room to add a big contract (coughAroldisChapmancough).
James asks: It seems like there have been a lot of players with 3 HRs in a game this year. Is it perception or reality?
It's reality. There's have been 19 (!) three-homer games this season. The list: Aaron Hill, Adrian Gonzalez, Andrew McCutchen, Brian Dozier, Charlie Blackmon, Corey Seager, Danny Valencia, Hanley Ramirez, Josh Donaldson, Khris Davis, Kris Bryant, Lorenzo Cain, Manny Machado, Max Kepler, Michael Saunders, Mookie Betts (twice), Victor Martinez, and Yasmani Grandal. Cain did it against the Yankees. Here are the number of three-homer games in recent years:
2016: 19 and counting
2015: 11 (A-Rod, Adrian Gonzalez, Bryce Harper, Edwin Encarnacion, J.D. Martinez, Jarrett Parker, Joey Votto, Kendrys Morales, Kirk Nieuwenhuis, Lucas Duda, Yoenis Cespedes)
2014: 3 (Chris Davis, Lonnie Chisenhall, Ryan Braun)
2013: 8 (Carlos Gonzalez, Dioner Navarro, Josh Reddick, Juan Uribe, Miguel Cabrera, Pablo Sandoval, Ryan Zimmerman, Will Middlebrooks)
2012: 12 (Adrian Beltre, Carlos Gonzalez, Chris Davis, Curtis Granderson, Dan Johnson, Evan Longoria, Ike Davis, Jason Kubel, Joey Votto, Josh Hamilton, Melvin Upton, Ryan Braun)
There have been nearly as many three-home runs games this season as there were from 2013-15 combined. It could be a statistical anomaly. Home runs are way up this year though — there's an average of 1.17 homers per game this season, up from 1.01 last year and 0.86 the year before — leading to speculation that the ball is juiced. I hope that's the case. I like dingers.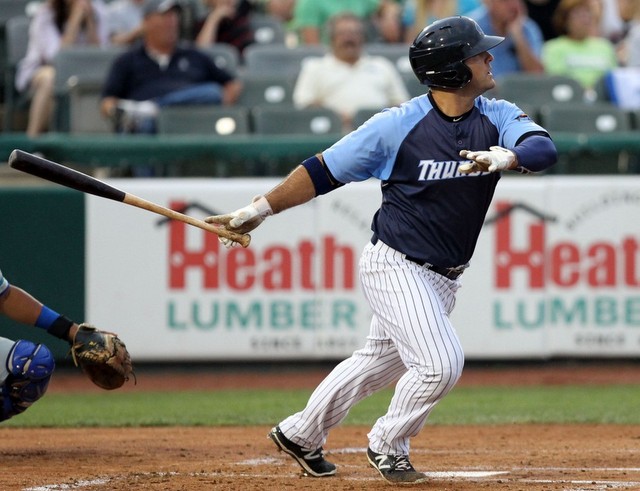 Travis asks: Can you look at Mike Ford's numbers and tell me whether or not he should be considered for a roster spot? He is Rule 5 eligible and seems to be able to hold his own at the plate.
My favorite Mike Ford fact is that he was the Ivy League Player of the Year and Pitcher of the Year at Princeton in 2013. He hit .320/.443/.503 with six homers in 41 games, and had a 0.98 ERA with 32 strikeouts and 13 walks in nine starts and 64 innings. The Yankees signed him an undrafted free agent that summer and he's been in their farm system ever since.
Ford, who is about two months younger than Judge, hit .280/.417/.455 (144 wRC+) with five homers, 34 walks, and 25 strikeouts in 42 games for Double-A Trenton this season around a thumb injury. He's a much better hitter and prospect than Kyle Roller, another lefty hitter relegated to first base and DH only, though the offensive bar for first base prospects is really high. That's why Greg Bird, as good as he is, only barely scratched top 100 lists at his prospect peak.
There will be a premium on 40-man roster space this offseason and I can't imagine the Yankees will protect Ford from the Rule 5 Draft. There's just no room. I'm not sure he'll be much more than a Quad-A type anyway, which doesn't mean he won't spend a year or three in the big leagues. Sometimes though guys turn into Brandon Moss. The Yankees did a real nice job signing Ford. They landed a legitimate prospect — albeit a third tier prospect — as an undrafted free agent.
Preston asks: As of 9/6 Fangraphs is projecting the Yankees rosW% at .434, worst in the AL. That's crazy right? What do you think their actual playoff odds are, if they didn't have that crazy pessimistic ros projection?
rosW% = rest of season winning percentage. It's so low for two reasons. One, the projections used by FanGraphs don't love the Yankees' roster and expects them to play worse than they have been the rest of the way. Two, the Yankees have an insanely tough schedule the rest of the season. They have six games left with the Rays, and the other 17 are against the Red Sox, Blue Jays, Orioles, and Dodgers. Really good teams. That rosW% is the result of the projections seeing a bad team facing a tough schedule. I think it's low, but I'm a raging homer, so what do I know. Their playoffs odds are low. Certainly not 50/50. I'd say 25/75 sounds good, and even that's on the optimistic side.
Jackson asks: If Austin plays well to the end of the season, could you see the Yankees sending him to one of the winter leagues to brush up on his third base skills and then try to move Headley? Or do you see him fighting it out with Bird at first base, regardless?
Nope. Tyler Austin isn't even a good defensive first baseman. He's just okay. Third base is asking for trouble. Austin has played 35 career games at the hot corner in the minors, including three this year, but that doesn't mean much. Even Pete O'Brien played some third in the minors. Austin's best position is the batter's box. He's a first baseman who can also play a little outfield for you. Third base is an "emergencies only" position for him. It's not worth pursuing seriously. Give him a game or two there in Spring Training and that's it.
Bill asks: I don't think he will win with teams like Cleveland and Texas having the years they are having, but shouldn't Girardi get some votes if not win the award if this team stays this close the rest of the way? Traded 3 of their best players and have played better since.
He'll get votes, I'm sure. I don't think Joe Girardi has had a particularly good year strategically, but it doesn't matter what I think. He's received Manager of the Year votes every year since 2009, and if the Yankees do indeed stay in the race right to end, he'll again get plenty of support. Terry Francona is probably the favorite right now. I could see Girardi finishing in the top three if the Yankees make a spirited run these last few weeks.
Justin asks: Who has options left and who is out of options for the 2017 season?
Not counting retreads (Anthony Swarzak, etc.) and established big leaguers (Brett Gardner, etc.), the only players on the 40-man roster who will be out of options next season are Sanchez, Austin Romine, and Aaron Hicks. Austin, Bird, Bryan Mitchell, Luis Severino, Mason Williams, Chasen Shreve, and various other relievers all have at last one option remaining. Some have more than one left. Romine seems like the only one of the out of options guy in danger of losing his roster spot, and his future with the Yankees could depend on a potential Brian McCann trade.
Bill asks: What's your take on Shohei Otani? Do you think he'll be posted? If so, should we go for him and what do you think it would take? Thanks!
My take on Otani: he's very good, better as a pitcher than a hitter despite his numbers this season. (He's hitting .325/.426/.599 with 20 homers in 326 plate appearances.) I think it would be a complete waste of time to let him pursue hitting and pitching here. His upside is far greater on the mound. At the plate his best case scenario is … Seth Smith? Meh. Not worth pursuing. It's hard to do one thing well, pitching or hitting. I wouldn't ask him to do both.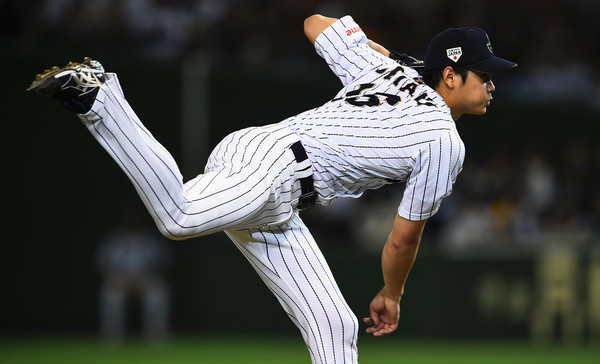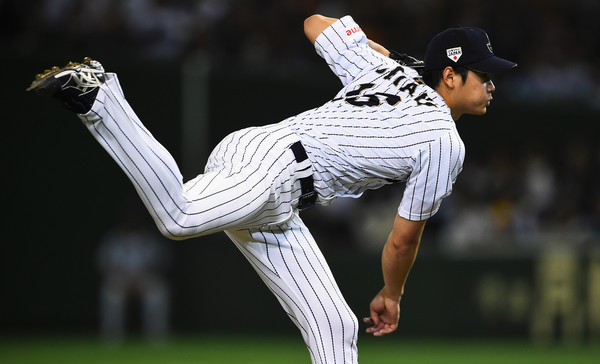 I have no idea if Otani will be posted this offseason. It's up to his team, the Nippon Ham Fighters. Right now they know the largest posting fee they can get for him is $20M. That's true no matter when they post him. Otani is only 22 and he's five years away from international free agency, so it would be completely understandable if they want to keep him another few years and try to win with him, then take the $20M down the line.
If he is posted this offseason, yes, the Yankees should absolutely go after him. Otani has legitimate ace potential — he's more Yu Darvish than Tanaka in terms of pitching style — and he's still so young. He fits the youth movement perfectly. Tanaka was 24 when he landed a seven-year deal worth $155M. Pitching prices have only gone up, so I think Otani winds up with seven years and $175M or so. A $200M deal would really surprise me, but I suppose it's not impossible.
Jimmy asks: Who has been the best team in each league since the trade deadline? Cause it seems to me that the Yankees have been really good (possibly the best?) and I'd be interested to know what you think.
The three best records in the AL since August 1st: Royals (22-12), Yankees (21-13), and Rangers (21-14). The three best in the NL: Cubs (25-9), Nationals (20-13), and Dodgers (20-14). So, by winning percentage, the Yankees have the third best record in baseball since throwing in the towel at the trade deadline and trading away three of their best players. Go figure. The Yankees certainly haven't dominated since the deadline, they've won their fair share of nail-biters, and those nail-biters give them the second best record in the AL since ostensibly giving up on the season. The rebuild lasted like a week and a half.
Geoff asks: Headley's great diving play down the line tonight undoubtedly saved 1 run, quite possibly 2. How does that factor into Defensive Runs Saved? Is it just +2 runs saved?
No, it's not a literal "runs saved" number. That diving stop the other night might have saved two runs in the game, but it goes into the books as something else. In a nutshell, that play is recorded based on the batted ball direction, speed, and type (grounder, line drive, etc.) and compared to how often similar batted balls are turned into outs. Here's the Headley play we're talking about:
Let's say similar batted balls are turned into outs 27% of the time, or +0.27. (I have no idea what that number actually is. I made +0.27 up for argument's sake.) Headley is credited with 1.00 for making the play minus the expectation of the play being made, the +0.27. That gives him +0.73. The runners, the numbers of outs, the score, none of that is factored in. DRS just looks at the batted ball and whether the play was made.
Now, that +0.73 represents plays made, not runs saved. DRS adds up all the plays made (or not made, for bad defenders) throughout the season, then runs it through some big gory calculation that converts plays into runs. So far this season Headley is at +5 DRS, so all those dozens of plays made work out to five runs saved compared to the average this baseman. That's seventh in MLB. Nolan Arenado leads all third baseman (by a mile) at +19 DRS.
I know that +5 DRS doesn't seem right — after all, we watched Headley save at least one run with that play the other night — but remember Headley is only part of the play. The pitcher had a role in it, as did the first baseman for making the scoop. Headley didn't save that run by himself. He had some help, which is why he only gets partial credit.
Marc asks: Lots of season left but a big obstacle is always trying to leapfrog too many teams to advance in the standings. Looking at the match ups the teams ahead of them have this weekend, a good weekend with the Rays could get the Yankees ahead of two teams. How likely do you think it is the Yankees are in 3rd in the East or WC come Monday?
The Yankees are in third place in the second wildcard race right now. They're two back of the Orioles and one back of the Tigers. I didn't realize the weekend schedule had so many head-to-head matchups between postseason contenders. Here's the schedule (all three-game series):
Red Sox at Blue Jays: Fighting for first place in the AL East. Loser likely gets first wildcard spot.
Orioles at Tigers: Orioles are in the second wildcard spot and the Tigers are one game back.
Cubs at Astros: Astros are two games back of the second wildcard spot.
Hopefully the Cubbies do their thing and beat up on the Astros this weekend. That would really be a big help. If you're holding out hope for the AL East title, you want the Blue Jays to take two of three from the Red Sox. Toronto is a game back now and winning two would keep both teams relatively close. If you're giving up on the division, then you want the Red Sox to sweep. That will keep the Blue Jays much closer in the wildcard race.
As for that Orioles-Tigers series, the worst case scenario would be a sweep by either team. You don't want someone to run away with it. Because the Yankees don't play Detroit again this season, the best thing would be the O's winning two of three. The Yankees wouldn't have to rely on crummy AL Central teams beating the Tigers as much the rest of the way, and since they have games left with the Orioles — the final series of the season! — they can make up ground themselves. Got it? Good.
Michael asks: If the Yankees make it to a WC game would they carry three catchers? If not I assume they'd keep Sanchez and McCann (as the DH) but then not have a BUC and lose the DH if something happened. Your thoughts?
The Yankees carried three catchers in the wildcard game last year, remember. Sanchez was on the roster as a bench bat behind McCann and John Ryan Murphy. The wildcard game is considered its own postseason round, so it gets it own roster. It's separate from the ALDS roster. Because of that, teams leave off their unavailable starters and carry extra relievers and bench players for the wildcard game. If the Yankees plan to use McCann at DH, then carrying a third catcher makes sense. You want to be able to pinch-run for Sanchez and not forfeit the DH, and/or pinch-run for McCann and not lose your backup catcher. Three catchers seems like a slam dunk given the current roster.