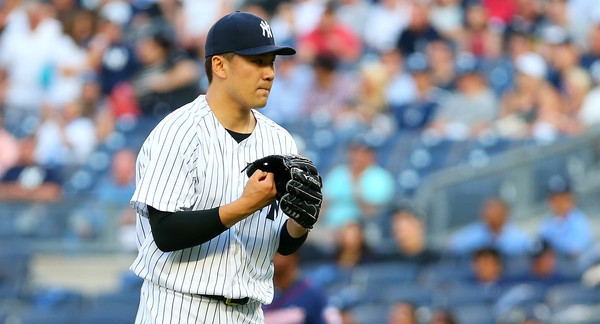 Earlier tonight, the BBWAA announced Red Sox righty Rick Porcello has won the 2016 AL Cy Young award. He won despite receiving fewer first place votes (14-8) than Tigers righty Justin Verlander, who finished second in the voting. Indians righty Corey Kluber finished third. Here are the full voting results.
This was the second closest vote in Cy Young history. Porcello beat out Verlander by a mere five voting points. The closest vote ever? Back in 2012, when Verlander finished four points behind David Price. Womp womp. Porcello won because he had way more second place than Verlander (18-2), and also because two writers left Verlander off their ballot entirely. A Red Sox pitcher second placing his way to the Cy Young is fitting, I'd say.
Anywho, Masahiro Tanaka finished tied for the seventh in the voting with Blue Jays righty Aaron Sanchez. Tanaka received one fourth place vote and four fifth place votes. He finished behind Porcello, Verlander, Kluber, Orioles closer Zach Britton, White Sox lefty Chris Sale, and Blue Jays lefty J.A. Happ. Tanaka received Cy Young votes for the first time this year, and they were well deserved.
Also noteworthy: ex-Yankee Andrew Miller finished ninth in the Cy Young voting. He received one third place vote. Hooray for that. Gary Sanchez finished second in the Rookie of the Year voting and Joe Girardi finished fifth in the Manager of the Year voting. The MVPs will be announced tomorrow.