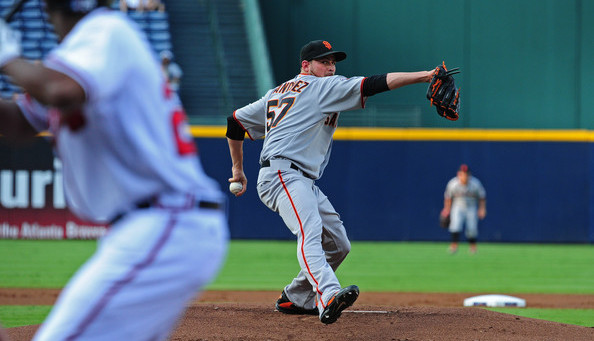 Now that we're into November, our series looking back at the MLB Trade Rumors archives is heading into the offseason. That's the best time of the year for free agent and trade rumors. As a reminder, the purpose of this series is to simply look back at things that were being written five years ago to see how silly or spot on they were with the benefit of hindsight. What good are rumors if you read them once and forget 'em?
We're in November 2011 now. The Yankees went 97-65 and won the AL East in 2011 despite some season-long pitching problems. They lost out on Cliff Lee during the 2010-11 offseason and had to rely on guys like Bartolo Colon and Freddy Garcia. The Yankees wasted no time handling their most pressing offseason business after getting bounced from the ALDS by the Tigers in five games though. They inked CC Sabathia to an extension before he could use his opt-out on October 31st, 2011. Now let's see what happened in November 2011.
November 1st, 2011: Yankees, Cashman Agree To Extension
The Yankees have agreed to an extension with GM Brian Cashman, according to Jon Heyman of SI.com (on Twitter). The sides agreed to a three-year deal, according to Joel Sherman of the New York Post (on Twitter) and they are waiting for the World Series to end before making any announcements.
The other pressing piece of offseason business. For a while it seemed Cashman would not return to the Yankees following the 2011 season. There were rumblings he was unhappy ownership had gone over his head to make some moves, most notably the Rafael Soriano signing, though it's unclear whether that was actually true. Also, after 14 years on the job, some burnout could have been setting in.
Instead, Cashman re-signed with the Yankees the day after the Cardinals won the World Series, which took all the mystery out of it. The Yankees didn't have to start the offseason with no GM. If Cashman was upset about the way the team was being run, it didn't stand in his way of coming back. He had options that offseason — the Cubs, Orioles, and Astros all hired new GMs that winter — but chose to stay.
November 1st, 2011: Yankees Decline Option On Andrew Brackman
The Yankees declined their 2012 option on righty Andrew Brackman, GM Brian Cashman told reporters on a conference call today.  The 6'10" 25-year-old righty is now a free agent; ESPN's Keith Law explains that Brackman's contract called for the Yankees to release him if they didn't pick up his option. 
The Yankees swung for the fences in the 2007 draft and came up empty. Brackman was one of the top prospects in the draft class but was also one of the riskiest, because he was a huge guy (6-foot-10) who split time between baseball and basketball in college. His mechanics needed a lot of work. The Yankees gambled on his upside with the 30th overall pick.
It didn't work out. Brackman had Tommy John surgery almost immediately after signing — the Yankees knew he needed the procedure at the time of the draft — and worked his way up the minors. He did reach the big leagues, appearing in three games with the Yankees at the end of 2011. Brackman allowed one hit and three walks in 2.1 big league innings. He struck out zero and allowed no runs.
Back in those days teams could sign draftees to Major League contracts, and the Yankees gave Brackman a four-year deal worth $4.5M guaranteed. Escalators and options could have pushed the total value to $13M across seven years. The Yankees reportedly ended up paying him around $11M before cutting him loose after 2011.
Brackman spent time with the Reds (2012) and White Sox (2013) before giving up baseball and going to play basketball overseas. I have no idea what happened to him after that. He turns 31 next month. Isn't that nuts? It still feels like the Yankees just drafted the guy. Geez.
November 1st, 2011: Quick Hits: Moyer, Darvish, Yankees, Tigers
The Yankees expect to be heavily involved in trade talks this offseason because they have prospects to trade and are willing to deal pitching, according to ESPN.com's Buster Olney (on Twitter).
The Yankees did eventually trade prospects for pitching that offseason. That was the Jesus Montero-Michael Pineda offseason. Prior to the 2012 season, Baseball America ranked New York's farm system as the 13th best in baseball, and that was after trading Montero. They had some prospects to deal.
Here's the complete list of starting pitchers traded during the 2011-12 offseason: Jonathan Sanchez, Trevor Cahill, Mat Latos, Edinson Volquez, Travis Wood, Gio Gonzalez, Carlos Zambrano, Jason Hammel, A.J. Burnett, and Pineda. Not the most exciting group there. Gio has been by far the most effective pitcher since that offseason, though Cahill and Latos were also highly regarded at the time. So was Pineda.
November 2nd, 2011: AL East Notes: Red Sox, Oswalt, Sabathia
The Yankees are "open-minded" about the possibility of moving A.J. Burnett or anyone else without a full no-trade clause, according to Chad Jennings of the Journal News. However, the GM sees value in the innings Burnett has provided.
Burnett was coming off his second straight awful season with the Yankees. He had a solid 2009 season (4.04 ERA and 4.33 FIP) before crashing hard from 2010-11 (5.20 ERA and 4.80 FIP). There were two years and $33M left on his contract too. Needless to say, Burnett's trade value was nil. As soon as the Yankees brought in some other pitchers that offseason, they dumped Burnett as quickly as possible. He had a bad 2010 season, was given a chance to right ship in 2011, then was let go.
November 4th, 2011: Brian Cashman On Wilson, Pujols, Sabathia
"I think he would be on anybody's wish list," said Cashman when asked about Albert Pujols. "In our circumstances, our roster, he doesn't fit. It's not an efficient way to try to allocate your resources."
The Yankees had a pretty good first baseman in Mark Teixeira, who was three years into his eight-year contract. Also, Alex Rodriguez needed more time at DH with each passing season. There was no room for Pujols on the roster, but that didn't stop people from connecting him to New York. Sign Pujols and trade Teixeira, as if it would be that easy. Thankfully the Yankees did not sign Pujols. What a disaster that would have been.
November 5th, 2011: East Notes: Oswalt, Wilson, Garcia, Madson Cuddyer

The Yankees have contacted the agent for free agent starters Roy Oswalt and C.J. Wilson, according to Marc Carig of the Star-Ledger. Bombers GM Brian Cashman, however, cautioned that he's "in the process of talking to everybody."
Roy Oswalt! He had a good year with the Phillies in 2011 (3.69 ERA and 3.44 FIP), but no one bothered to sign him until May 2012. People were mad the Yankees didn't sign Oswalt. People are mad about everything these days. Anyway, Oswalt had a 5.80 ERA (4.23 FIP) with the Rangers in 2012 and people stopped being mad. He did find a job for 2013 …
… and I have zero recollection of Roy Oswalt as a Rockie. None whatsoever. I'm looking at it with my own eyes and I still don't believe it really happened. Apparently he had a 8.63 ERA (3.08 FIP) in 32.1 innings with Colorado. Hasn't pitched since.
November 7th, 2011: Yoenis Cespedes To Gain Free Agency
5:49pm: Yankees GM Brian Cashman confirmed that he saw the Cespedes video, but wouldn't say whether the Yankees are interested, according to Marc Carig of the Star-Ledger (link on Twitter; the video has been removed). 

2:25pm: The Yankees, Phillies, Blue Jays, Giants, Marlins, Nationals, Indians, Athletics, and Pirates have had a presence at Cespedes' workouts, reports Yahoo's Tim Brown.  Giants GM Brian Sabean told reporters today that his team will not be involved on Cespedes, however (via Andrew Baggarly on Twitter).  
Remember the Yoenis Cespedes workout video? No one had heard of the guy, but then he released this over-the-top workout video, and bam, everyone had to have him. The original video has apparently been taken down. Here's a muted version instead:
Good times. Brings back some memories. I don't think anyone went from "I've never heard of this guy" to "holy crap my favorite team needs to sign him now!" quicker than Cespedes. At least he lived up to the hype. A few too many of these big name Cuban guys are falling short of expectations nowadays.
The Yankees attended Cespedes' workouts and did their due diligence, but as is the case with every big name Cuban player these days, they didn't sign him. He went to the A's of all teams.
November 7th, 2011: Quick Hits: Maddux, Maine, Jackson, Darvish
The Yankees have had preliminary discussions with agent Scott Boras about free agent starter Edwin Jackson, according to George A. King III of the New York Post.
Jackson was a stathead darling for a few years, back before everyone realized a pitcher's ERA doesn't have to equal his FIP over the long haul. From 2010-11, he had a 4.14 ERA (3.71 FIP) in 409 innings. After signing a one-year deal with the Nationals — I remember folks being stunned he had to settle for a one-year deal — Jackson had a 4.03 ERA (3.85 FIP) in 189.2 innings. That's who he was, but because he was young (28) and had the whole ERA > FIP thing going on, people expected more, and it never came. Classic tease pitcher.
November 8th, 2011: Heyman On Posada, Dodgers, Beltran, Morrison
The Yankees were disappointed Jonathan Sanchez went to the Royals, as they believed they had more to offer to the Giants.  The Royals acquired Sanchez and a minor leaguer from the Giants for Melky Cabrera yesterday.
Sanchez, who was 29 during the 2011-12 offseason, had a few good years with the Giants and threw a no-hitter, but he was generally a good stuff/bad command guy. Kinda like Pineda. Someone who left you wanting more. The Yankees were disappointed they didn't get Sanchez but it's a good thing they didn't. He immediately fell apart after the trade. He had an 8.73 ERA (7.15 FIP) in 78.1 innings after the deal and hasn't pitched in MLB since 2013. As best I can tell, Sanchez was completely out of baseball last year. Still, starters were being moved and the Yankees were missing out. Fans were getting restless.
November 8th, 2011: Yankees, Rangers, Red Sox Interested In Buehrle
1:54pm: The Yankees, Red Sox, and Rangers are interested in free agent lefty Mark Buehrle, report Ken Rosenthal and Jon Paul Morosi of FOX Sports, and the Marlins are meeting with him today.
I didn't like the idea of signing Buehrle at all. He was 32 at the time, he'd thrown more than 2,500 innings when you include the postseason, and he was already sitting low-to-mid-80s with his heater. It seemed like his margin for error was nil, and really, it was. He still made it work for a few years.
The Marlins duped Buehrle into signing a big contract with a low base salary in year one — it was a four-year deal worth $56M, and his salary in year one was $6M — then traded him to Toronto the following offseason. They did the same thing with Carlos Delgado and Jose Reyes. Even after moving to the AL East, Buehrle remained effective until things started to fall apart late in 2015. In hindsight, yeah the Yankees probably should have made a stronger push to sign him.
November 9th, 2011: Yankees Notes: Sanchez, Catchers, Pitching, Posada
Clubs have already inquired about the Yankees' young catchers, such as Jesus Montero, Austin Romine, and Francisco Cervelli. "I've had a lot of teams express 'Hey, if you're ever going to do something there, mark us down,' that type of things," said Cashman.
It's kinda crazy how much catching talent the Yankees have given away in recent years*. Montero, who was nominally a catcher, was traded during the 2011-12 offseason. Russell Martin was allowed to walk during the 2012-13 offseason. Chris Stewart was traded during the 2013-14 offseason, then Francisco Cervelli was traded during the 2014-15 offseason, then John Ryan Murphy was traded during the 2015-16 offseason.
It sounds like this trend will continue too. Reports indicate Brian McCann is very much available, so much so that the Yankees are supposedly open to eating half his remaining contract to facilitate the trade. Pretty crazy that after moving all those catchers, potentially including McCann, the Yankees will still have Gary Sanchez behind the plate. I don't think I'm being unreasonable at all by saying Sanchez has the best long-term future among all catchers the Yankees have employed since 2011.
* I don't mean "given away" as in they didn't get anything in return. I just mean these are guys the Yankees were willing trade — or Martin's case, let walk as a free agent — because they were comfortable with their catching depth at the time. The Yankees know catching. Give 'em that.

November 15th, 2011: Eight Teams Interested In Grady Sizemore
MONDAY, 7:38pm: There's no shortage of interest in Grady Sizemore this offseason. The free agent outfielder has drawn interest from eight teams, according to ESPN.com's Jerry Crasnick. The Cubs, Rangers, Giants and Yankees are potential suitors for Sizemore, along with the Phillies, Rockies, Red Sox and Indians.
Grady Sizemore! Everyone wanted him back in the day because a) he was still only 28, and b) he was a monster when he was healthy. The problem: he hadn't been healthy since 2009. Sizemore hit .220/.280/.379 (81 wRC+) with -0.1 fWAR and -0.4 bWAR in 104 games from 2010-11. He ended up re-signing with the Indians about a week after this report, then got hurt in Spring Training. Sizemore did not play in MLB at all in 2012 or 2013. He didn't play in 2016 either, and was reportedly at the GM Meetings lobbying for a coaching job last week.
November 16th, 2011: Minor Moves: Kimball, Corporan, Rottino, Pascucci
The Yankees signed lefty reliever Mike O'Connor, tweets SI's Jon Heyman.  The 31-year-old appeared briefly in the Majors for the Mets this year, also posting a 5.22 ERA, 9.8 K/9, 2.8 BB/9, and 1.0 HR/9 in 60 1/3 Triple-A innings.
O'Connor had some big league time with the Mets and Nationals when the Yankees signed him to be their designated Triple-A innings eater. He had a 3.73 ERA (3.89 FIP) in 108.2 innings spread across 15 starts and 16 relief appearances with Triple-A Scranton in 2012. That was the season Scranton had to play entirely on the road because PNC Field was being renovated. Kinda stinks to go from the big leagues one year to that situation the next like O'Connor did, huh?
November 18th, 2011: Sherman On Yankees' Search For Pitching
The Yankees have "looked into" Matt Garza, but a Cubs official downplayed the likelihood of any deal involving the right-hander, according to Sherman. The Yankees particularly like Gio Gonzalez and the Athletics are open to anything, but GM Billy Beane is asking for an ace return for Gonzalez or Trevor Cahill.
Theo Epstein had just taken over the 91-loss Cubs and Garza was his biggest trade chip at the time. He was coming off a 3.32 ERA (2.95 FIP) season — easily the best season of his career — and was under control for another two years. Epstein fielded trade offers all winter but decided to hold onto Garza, who in 2012 was hurt and just okay. He was able to salvage things by trading him to the Rangers for, among others, Carl Edwards Jr. at the 2013 trade deadline. Edwards is now Chicago's closer of the future.
I was all about Garza. I wanted the Yankees to go after him so bad. So, so bad. It didn't happen. Probably for the best, really. I was never really in on Gio — I liked Cahill more at the time, actually — because his league leading walk rate scared the crap out of me. The Nationals scooped him and his four years of control up for an underwhelming package (Derek Norris and Tommy Milone were the headliners, yawn), and have been rewarded with a solid mid-rotation horse. As with Buehrle, the Yankees probably should have been more aggressive here.
November 18th, 2011: Yankees Notes: Swisher, DePaula, Cashman
A year after signing with the Yankees for a $500K bonus, Dominican right-hander Jose Rafael DePaula still hasn't made the contract official because he's been unable to obtain a visa, reports Ben Badler of Baseball America.  DePaula has been working out at the Yankee's Dominican academy in the interim.
Ah yes, Rafael DePaula. That was an ordeal. Age and identify issues led to a one-year suspension plus a 16-month investigation by MLB before they would approve DePaula's contract with the Yankees. Eventually they gave the thumbs up, and he spent three and a half years in the system as an occasionally great but mostly good pitching prospect before being traded to the Padres in the Chase Headley deal.
DePaula, now 25, had a really good season as a full-time reliever at Double-A and Triple-A in 2016 (2.66 ERA and 2.17 FIP), so we'll see what happens with him this offseason. He went unselected in the Rule 5 Draft last winter. The Padres might not want to risk it again. Either way, the Yankees waited an awful long time to sign DePaula, and ultimately he wasn't really worth the trouble. Alas.
November 20th, 2011: Heyman On Rangers, Pujols, Fielder, Nunez

The Braves have long been interested in Yankees shortstop Eduardo Nunez but the Bombers will have to part with much more to land Jair Jurrjens in a trade, Heyman tweets.
Oy. What a rumor. Jurrjens had two good seasons (2009 and 2011) and one bad season (2010) with the Braves. He was an All-Star in 2011, in fact. Nunez had basically zero good seasons at the time, but he was young and he could play up the middle, so the Yankees put a high price on him.
The two sides never did get close to a Nunez-for-Jurrjens trade as far as we know, and that's a good thing because Jurrjens broke down the next year. He threw only 48.1 innings of 6.89 ERA (5.64 FIP) ball in 2012. Following that All-Star season in 2011, Jurrjens had a 7.20 ERA (5.76 FIP) in 65 innings the rest of his MLB career. Geez. Between Jurrjens and Jonathan Sanchez, the Yankees really dodged some bullets during the 2012-13 offseason.
November 23rd, 2011: Yankees Sign Jayson Nix
The Yankees have signed Jayson Nix to a minor league deal that includes an invitation to Major League Spring Training, according to Joel Sherman of the New York Post. Nix, a 29-year-old who bats from the right side, will presumably compete for a utility job next spring.
It begins. The "He's A Ballplayer" era. Nixy did not make the Opening Day roster in 2012. He spent some time in Triple-A before being called up when Eric Chavez got hurt in May. Nix spent the next two years as the "good gravy why is he playing so much?" utility guy, hitting .239/.307/.340 (78 wRC+) in 505 plate appearances. He was a ballplayer though. He played ball.
November 23rd, 2011: Yankees, Freddy Garcia Nearing Deal
The Yankees are nearing a one-year deal with Freddy Garcia, according to David Waldstein of the New York Times (on Twitter). The Yankees offered the right-hander arbitration earlier tonight.
Sweaty Freddy had a fine season in 2011, pitching to a 3.62 ERA (4.12 FIP) in 146.2 innings. The next year didn't go as well. He had a 5.20 ERA (4.68 FIP) in 107.1 innings after signing that new one-year contract. Probably should have just let him walk and taken the supplemental first round draft pick (it would have been in the 55th to 60th overall pick range). Can't have too much pitching though. I understand why the Yankees brought Garcia back. Just didn't work out.
November 24th, 2011: Olney On Rodriguez, Ibanez, Lee, Yankees
The Yankees are quietly confident that Phil Hughes will start Spring Training in improved physical condition and have a bounce-back season in 2012. They will continue to discuss available starting pitchers, even after agreeing to terms with Freddy Garcia.
Hughes did have a bounceback season in 2012. Shoulder and back trouble limited him to 74.2 crummy innings in 2011 (5.79 ERA and 4.58 FIP). He was healthy in 2012 and gave the team 191.1 innings of 4.19 ERA (4.59 FIP) ball. Not an ace or anything, but a fine back-end starter option. Of course, Hughes was still far below expectations from his prospect days, when he looked like a future front of the rotation guy.
Phil's tenure with the Yankees wasn't bad, just disappointing. He gave them +6.3 bWAR and +10.8 fWAR during his team control years, but he never came close to meeting expectations. Expectations that were maybe a little unrealistically high to begin with. Such is life.
November 28th, 2011: Blue Jays Notes: Cooper, Drabek, Rasmus, d'Arnaud
The Yankees are interested in Kyle Drabek, according to Elliott. Drabek started the season in the Blue Jays' rotation before being demoted to the minor leagues. He had a standout season in 2010, but struggled with command in the Majors (6.3 BB/9) and in the minors (4.9 BB/9) in 2011.
Fun fact: Drabek pitched in the big leagues in 2016. Who knew? He threw two innings with the Diamondbacks. Back during the 2011-12 offseason he was still a Very Big Deal, even after posting a 6.06 ERA (5.52 FIP) in 78.2 innings in 2011. Drabek was a former top prospect and he was the headliner in the Roy Halladay trade, which raised expectations even more.
It's interesting to hear the Yankees were interested in Drabek considering he played for a division rival. The Blue Jays went 81-81 in 2011, so they weren't the AL East threat they are now, but an intradivision trade still seemed so very unlikely. I remember reading the Yankees were on Halladay but Toronto was basically unwilling to trade him within the division. I get not wanting to lose a trade to a division rival, but if you're trading someone as good as Halladay, don't you have to focus on getting the best possible return no matter what?
Anyway, I'm getting sidetracked. Years of injuries and control problems prevented Drabek, who is still only 28, from living up to the hype. I can understand why the Yankees wanted him back in November 2011 given his power arm and pedigree, it just wasn't going to happen. Blue Jays GM Alex Anthopoulos wasn't going to trade his top young pitcher to an AL East rival. No way, no how.