Friday:
So, who's ready for the first weekend without baseball since February? Blah, this stinks. This is the worst time of year, the time when I realize exactly how much baseball means to my everyday existence. This cartoon seems appropriate: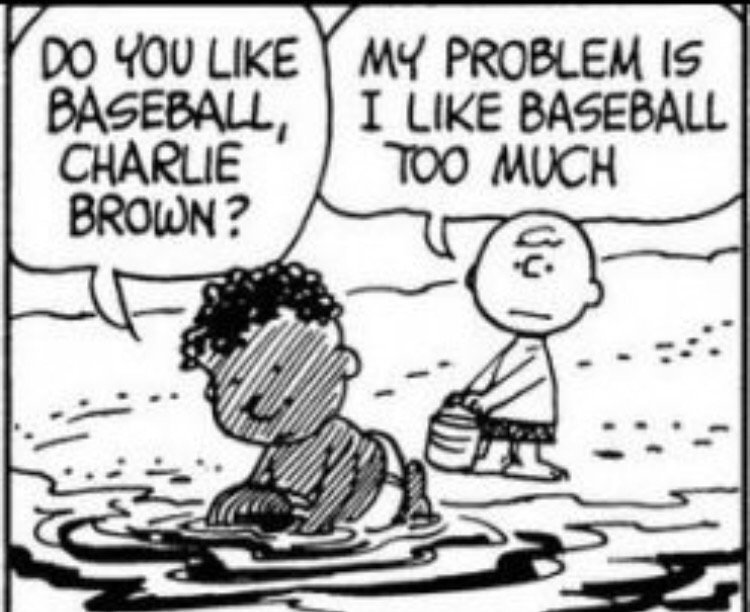 Fun fact: I played Charlie Brown in an elementary school play once. True story. Had a DIY yellow shirt with the zig zag and everything. Gosh that was a long time ago.
Anyway, the Yankees won the 2009 World Series seven years ago tonight, so that's really cool. Use this open thread to talk about that, the upcoming offseason, tonight's Knicks and Nets games, or anything else right here.
Saturday: Here is the open thread once again. The Arizona Fall League's Fall Stars Game is on tonight (8pm ET on MLB Network and MLB.com). Miguel Andujar, Gleyber Torres, and Dillon Tate will all play at some point. Also, the three local hockey teams are in action, plus there's college football on as well. Have at it.
Sunday: For the last time, here is the open thread. You've got all the day's NFL action plus the Knicks, Rangers, and Devils are playing. Enjoy the rest of the weekend.