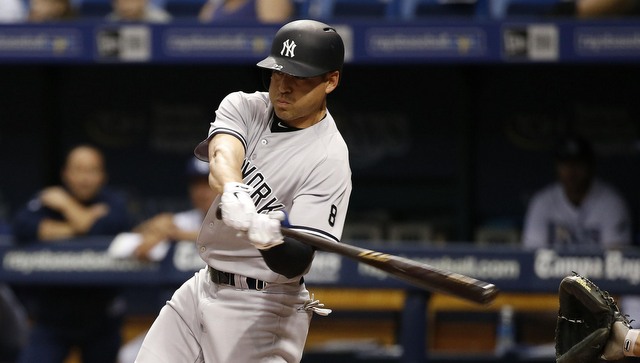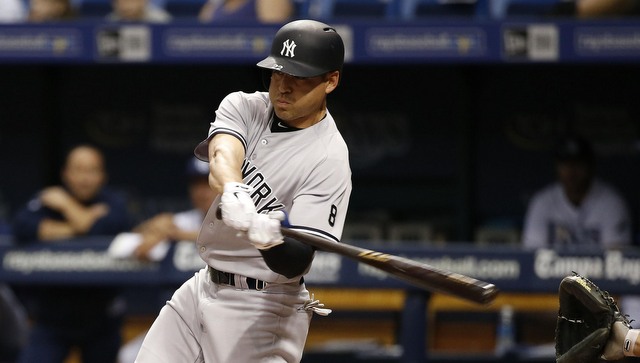 Considering it's not even mid-December yet, the questions that follow are way too premature. To make up for that, I'll try to avoid things that aren't likely to stay the same. For example, I highly doubt the Yankees are going to go into the season with, say, Tyler Austin as the number one DH candidate just because they missed out on Carlos Beltran.
Let's start at the top with two questions:
Will Jacoby Ellsbury keep batting second?
In early July, Joe Girardi made a bit of a lineup switch and had Ellsbury bat second behind Brett Gardner. Taco didn't sparkle in the two hole, hitting just .244 with a .310 OBP. His walk rate was near 9%, which is encouraging, but it was mostly a forgettable performance. Might it make sense for them to flip places again, especially given Gardner's shyness with regards to running lately? Granted, Ellsbury isn't exactly bold on the basepaths anymore, either.
Will Aaron Hicks be platooned more aggressively this season? 
Towards the end of the year, Aaron Hicks woke up and showed flashes of why the Yankees traded for him last offseason. Given that the Yankees have two lefty hitting outfielders in Ellsbury and Gardner, and Hicks is a switch hitter, capable of playing both positions those guys do, how often will he start in one of their places when a lefty is on the mound? Of course, if one of those two is traded, that question is answered a lot more easily.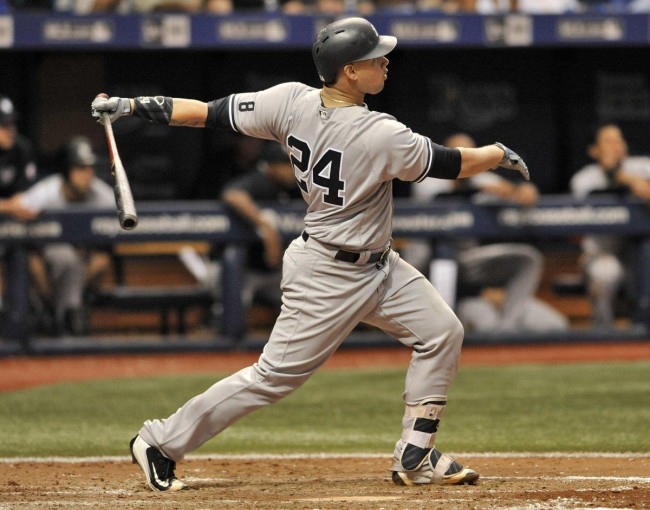 What happens if (when) Gary Sanchez struggles? 
Gary Sanchez was a monster in 2016 and we all hope he can be successful again in 2017; he gave us all the reasons he possibly could to believe. But that performance is hard to live up to and he's going to take some sort of a step back over a full season. If Sanchez struggles behind the plate but maintains his solid hitting, you can always move him to DH. What, though, if the unlikely happens and Sanchez pulls the hitting version of 2008 Phil Hughes/Ian Kennedy? The answer for him is easy: send him back down and let him get right. For the Yankees, though, unless they sign a veteran back up, is less appealing, as it means giving the every day job to Austin Romine.
Who's going to carry this lineup? 
Perhaps that question is unfair; it's unlikely that one person on a team will carry a lineup. The right question might be, who's going to lead this lineup? With Sanchez, the return of Greg Bird, and (hopefully) improvement from Aaron Judge, there's the potential for big contributions from the young players. Will Didi Gregorius and Starlin Castro continue their mild improvements at the plate? Will Ellsbury and Gardner bounce back? Which Chase Headley is going to show up? Depending on the answers to these questions, the Yankees could either be a reasonably solid offense, or they could be a disaster. Likely, they're somewhere in the middle, but there don't seem to be any sure things in the lineup.