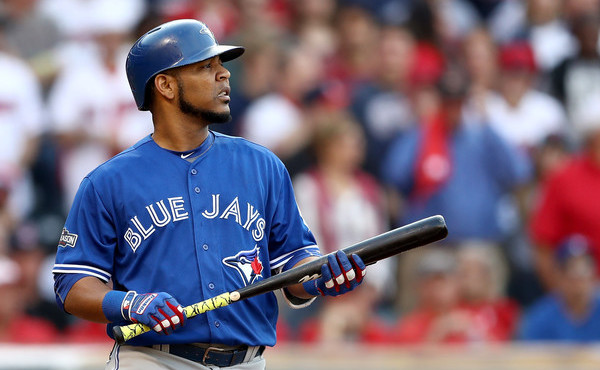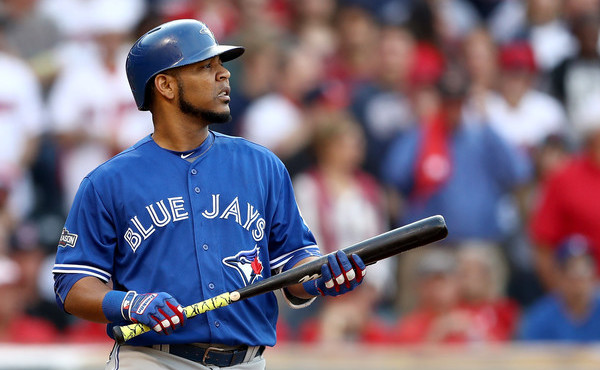 Prior to the holidays, the Indians got maybe the bargain of the offseason when they agreed to a three-year contract worth $60M with free agent slugger Edwin Encarnacion. When the offseason started, I thought he would get double the guaranteed money. The market for sluggers collapsed though, and the defending American League champions got themselves a middle of the order thumper on a nice contract.
As Encarnacion sat out there waiting to be signed, it was hard not to think about the possibility of the Yankees swooping in to get him on a smaller than expected contract. New York had already signed Matt Holliday, but Greg Bird and Tyler Austin are no sure things at first base, and Encarnacion would have solved that probably capably. And added a ton of offense, which the Yankees need.
Alas, the Indians signed Encarnacion, not the Yankees. The Yankees did look into signing Encarnacion, however. Brian Cashman confirmed at the team's town hall event earlier this week. A fan asked about passing on Encarnacion and here is Cashman's answer (video link):
"We looked into him. We talked about it. Given where we currently are — the payroll flexibility that we're going to try to provide ourselves moving forward, the draft pick it was going to cost us at the same time — the timing wasn't right. And, just as important, we've got two kids knocking on the door that are cost effective. Are they Edwin Encarnacion? No, they're not, but their ceilings are pretty interesting. The only way to find out about them is to provide (playing time)."
It's a very similar answer to what Cashman said about the possibility of trading for Chris Sale during his end-of-season press conference. In a nutshell, the Yankees don't think they're in position to make win-now moves, like trading top prospects for Sale or spending big/forfeiting a draft pick to sign Encarnacion. The Red Sox and Indians are in that position, so they went ahead and made the deals.
With actually saying it, Cashman indicated during the town hall that 2017 is going to be something of a rebuilding year, and I think we all knew that already. They'll have kids playing their first full season in the big leagues at catcher, first base, and right field, not to mention in the back of the rotation. There will inevitably be bumps along the way. Probably more than we expect or are willing to admit.
Signing Encarnacion would have unquestionably made the Yankees a better team. I don't think anyone will say otherwise. But, if this coming season is going to be a transition year, you're wasting what figures to be the most productive year of Encarnacion's contract. He's already 34. Decline is coming. And by time the Yankees are ready to contend, they'd have Encarnacion tying up a roster spot at big dollars while providing declining production.
Who knows. Maybe Encarnacion will age like David Ortiz and never miss a beat. I'll always bet against it though. Using first base to find out about Austin and especially Bird is far and away the most sensible move for the Yankees at this point in time. If they were on the playoff bubble and a win or two away from being real World Series threats, then by all means, sign the big free agent and give up the pick. That's not the case though. Not right now.