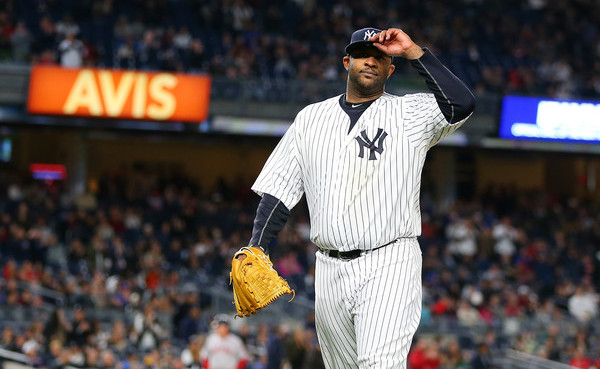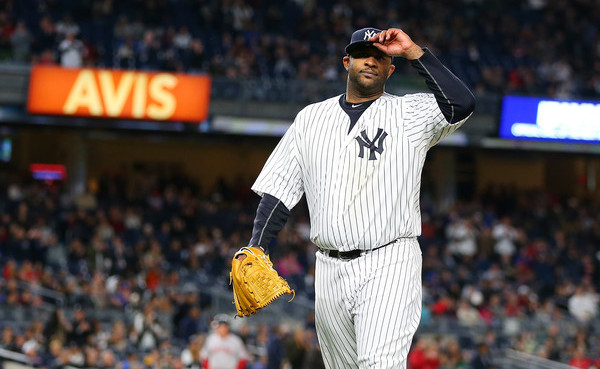 Hands down, one of my favorite things about last season was CC Sabathia's resurgence. It was tough watching him struggle the last few years, but last season Sabathia developed a cutter and made the transition to finesse pitcher. Hopefully he gives the Yankees more of the same this coming season. They'll need it to contend.
Not surprisingly, Sabathia recently told Pete Caldera that as long as he's healthy and feeling good, he plans to continue playing. This is the time of year when we begin to hear stories like this. CC was also surprisingly non-committal about remaining with the Yankees long-term even though his family lives in New Jersey full-time.
"If anything, it made me want to play as long as I can. As long as I'm healthy and feeling good, I want to play," said Sabathia when asked about Mark Teixeira's and Alex Rodriguez's farewells. "I don't think there would be anything sentimental (about 2017 possibly being my final season as Yankee). If it's my last year (here), I'm sure I'll pitch here again, whether it's in a different uniform or whatever."
Usually we hear players say they want to wear pinstripes the rest of their careers. I know Teixeira said that last year, when he was still in "I want to play until I'm 40" mode. It's kinda refreshing to hear Sabathia be so candid. He knows this is a business, he's been through free agency and all that before, and he understands the business could lead to him pitching elsewhere after 2017.
The Yankees are in need of pitching beyond 2017 since both Sabathia and Michael Pineda will be free agents after the season, plus Masahiro Tanaka can opt-out. Hopefully a few of the kids emerge as reliable rotation options this year. That would be cool. And even if it happens, there's always room for a veteran innings guy on the staff. I can't imagine the Yankees ever going with five kids in the rotation.
Sabathia's new cutter and knee brace, not to mention his sobriety, give us some tangible reasons to believe his success last year was sustainable. He'll never be an ace again, but if he can be a league average starter for 170+ innings, that's a nice little rotation piece. If he has another solid season, I wouldn't at all be surprised if the Yankees try to bring Sabathia back in 2018, presumably on a one-year deal. Hard to think of a better one-year veteran.