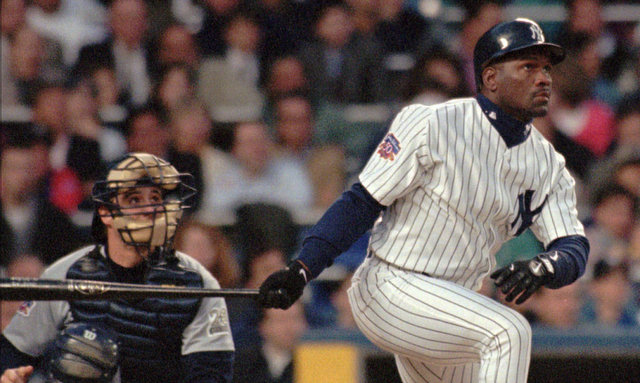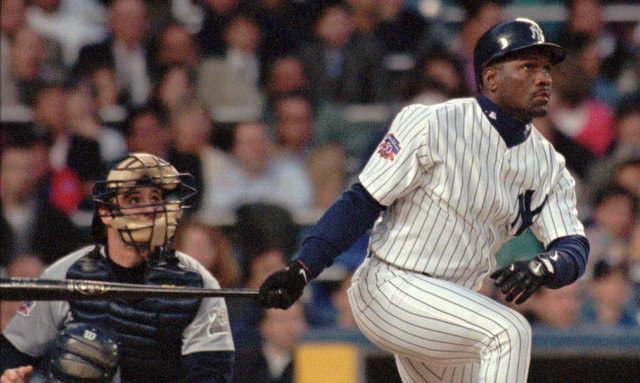 There are three new members of the National Baseball Hall of Fame. Wednesday night it was announced Jeff Bagwell, Tim Raines, and Ivan Rodriguez have been voted into Cooperstown by the BBWAA this year. Bagwell received 86.2% of the vote while Raines and Rodriguez received 86.0% and 76.0%, respectively. Trevor Hoffman fell five votes shy of induction. The full voting results are at the BBWAA's site.
Bagwell, who was on the ballot for the seventh time, retired as a career .297/.408/.540 (149 wRC+) hitter with 449 home runs and 202 stolen bases. His 1994 MVP season, during which he hit .368/.451/.750 (205 wRC+) with 39 home runs and 116 RBI in 110 games around the work stoppage, is the 24th best offensive season in history in terms of OPS+. To put it another way, it's the eighth best offensive season by someone other than Barry Bonds, Ted Williams, or Babe Ruth.
Unlike Bagwell, who spent his entire career in the NL with the Astros, Raines did suit up for the Yankees. He was a platoon player for the 1996-98 teams and won a pair of World Series rings. Raines spent most of his career with the Expos and was a career .294/.385/.425 (125 wRC+) hitter with 170 home runs and 808 steals, the fifth most all-time. This was Raines' tenth and final year on the Hall of Fame ballot. He received only 24.3% of the vote in his first year, which is crazy.
"Tim Raines was one of the greatest leadoff hitters to ever play the game. Period," said Joe Girardi in a statement. "He was a game-changer whose numbers speak for themselves. For me personally, he was a treasured teammate and someone people always seemed to gravitated toward. Everyone loved the Rock, except opposing pitchers and catchers."
"Tim Raines was by far one of my favorite teammates," added Derek Jeter. He taught me how to be a professional and more importantly to enjoy the game and have fun every day. Congratulations Rock."
Rodriguez, another former Yankee, was on the ballot for the first time. He was a career .296/.334/.464 (104 wRC+) hitter — remember the days when that batting line was only 4% better than average? good times — who finished with 2,844 hits and 311 home runs. Rodriguez also caught more games (2,427) than anyone in baseball history. He spent a few forgettable months with the Yankees in 2008.
The most notable ex-Yankee on the ballot was Jorge Posada, who received only 3.8% of the vote and will drop off the ballot going forward. That's a damn shame. I don't necessarily think Posada is a Hall of Famer, he's borderline, but I was hoping he'd stick around on the ballot for a few more years. Alas. Other former Yankees on the ballot include Roger Clemens (54.1%), Mike Mussina (51.8%), Lee Smith (34.2%), and Gary Sheffield (13.3%). Moose is gaining support.
Looking ahead to next year, notable former Yankees Hideki Matsui and Johnny Damon will join the Hall of Fame ballot for the first time. Andruw Jones too, though he was only a Yankee briefly. Clemens, Mussina, and Sheffield will still be on the ballot as well. In two years the Yankees will get their next Hall of Famer, when Mariano Rivera joins the ballot. Andy Pettitte too, but only Rivera is a shoo-in. Jeter hits the ballot the following year.