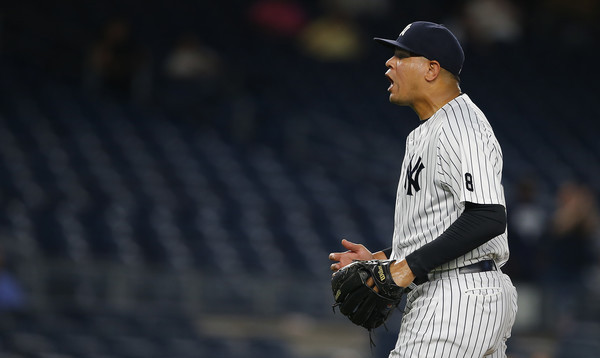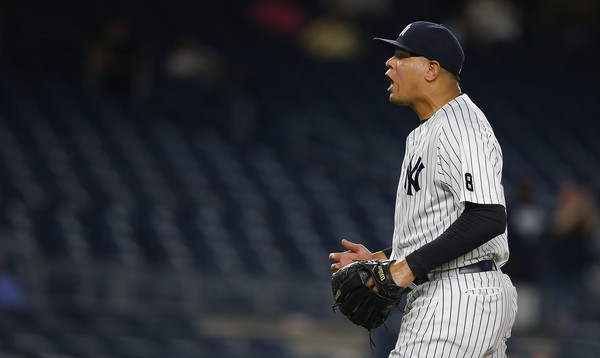 Earlier today it was announced the Yankees have beaten Dellin Betances in their arbitration case. The three-person panel sided with the team following yesterday's hearing, which means Betances will earn $3M next year, not the $5M he was seeking. That $3M is a record salary for a first year arbitration-eligible setup man.
Because beating Betances in arbitration apparently wasn't enough, team president Randy Levine jumped on a conference call Saturday and ripped Betances and his agent Jim Murray for what he considered an unrealistic salary request. A few of the highlights:
Randy Levine said that Dellin Betances' $5 million request might as well have been $50 million. "He doesn't have the stats."

— Bryan Hoch (@BryanHoch) February 18, 2017
"$5M goes to elite closers. Pitchers who pitch the 9th inn and have a lot of saves. Dellin didn't have that record. He never did." – Levine

— Bryan Hoch (@BryanHoch) February 18, 2017
RL: "It's like me saying, I'm not the president of the Yankees, I'm an astronaut. I'm not an astronaut and Dellin Betances is not a closer."

— Bryan Hoch (@BryanHoch) February 18, 2017
Murray told
Joel Sherman
that Levine didn't even pronounce Betances' name correctly during the arbitration hearing, calling him Dylan instead of Dellin. "The Yankees hid behind the system. It is really unfortunate," said Murray to Sherman.
First things first: the Yankees were not wrong to take Betances to an arbitration hearing. They felt he was worth one number, he felt he was worth another, and arbitration is a collective bargained part of the process. It's not the team's fault the arbitration system is archaic and overvalues saves.
Arbitration is an unfortunate part of the game, but it is part of the game. There's a reason the two sides usually try like hell to avoid it. What is not part of the game, however, is holding a conference call to trash one of your best and most beloved players. That's total garbage. Betances never once has complained about his role and his heavy workload, and he does a ton of stuff with the team in the community. The guy has been a model employee.
Beating Betances in arbitration should have been enough. Once that happened, the Yankees should have moved forward and worked to repair their relation with Dellin. Instead, Levine went out of his way to kick dirt on Betances and minimize his accomplishments. I'm sure all the young players the team is trying to develop noticed that. The Yankees couldn't just win and be happy with it.
Then again, I guess I shouldn't have expected anything different from an organization in which the COO says poor people shouldn't sit in expensive seats and the owner says we should all just forget about Aroldis Chapman's history. What a joke.