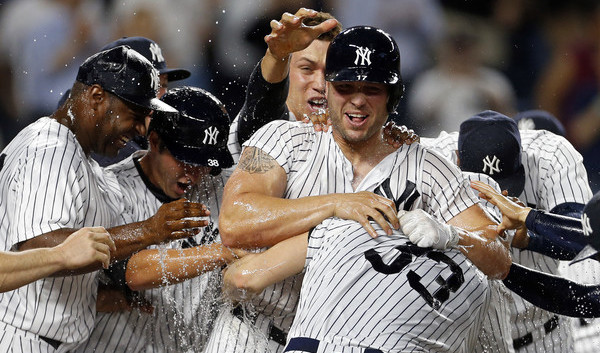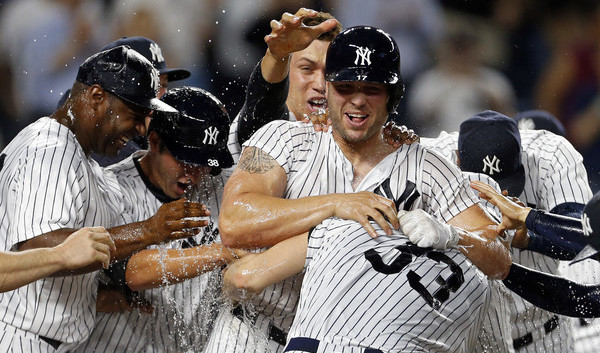 It wasn't supposed to go like this. The Yankees were supposed to be more fun to watch this year with a trio of young, exciting hitters in the lineup and a high-upside starter in the rotation. Then the starting shortstop got hurt. Then one of the trio got hurt. Then one of the trio started off the year terribly. But a funny thing happened: the fun kept coming and the Yankees began…winning?
If we told you that the Yankees would literally miss Didi Gregorius and Gary Sanchez for pretty much the entire month of April and that Greg Bird would do, well, what Greg Bird has "done" in April, there's no way you'd be able to guess that the Yankees would end the season's first month with the league's best record and run differential. Regardless, that's the case and it is just downright awesome.
As many have said and written and noted, the last few years of watching the Yankees have, at times, felt like a chore. They were okay, but not really good. And while it was still baseball and thus fun to us, there was something missing. Something ineffable and indescribable that made the nightly ritual seem a bit a of a slog. Now, each night at 7, we have something to look forward to that will actually engage, energize, and excite us in ways we're not really used to as Yankees fans.
Sure, we're used to winning, used to being at the top–even if the team hasn't been that of late–but seeing a young group lead the team is a distant memory for fans of my generation, who may have been just a touch too young to really get what was going on in the mid-late 90's, despite enjoying all the winning.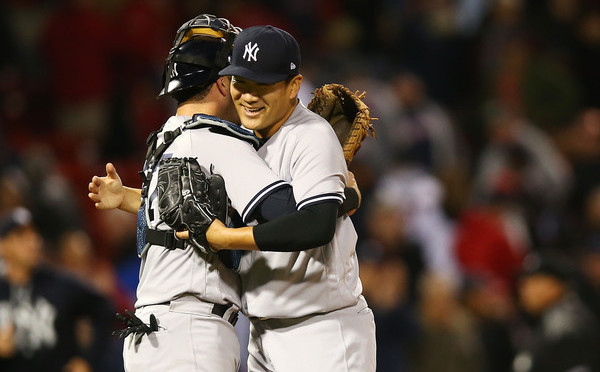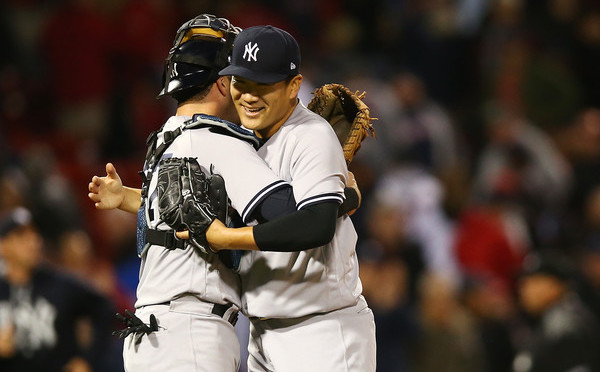 Given what we know about baseball and about this specific team, there's going to be an instinct inside of us to wait for the shoe to drop. That shoe is probably going to drop soon–despite how it's gone, it's hard to imagine this team keeping this up all year–but we should remember to live in the moment for this team. Let's keep enjoying the hell out of every Judge home run. Let's keep getting pumped for every Severino strikeout. Let's keep our fingers crossed for Greg Bird and welcome back Gary and Didi.
Speaking of Gary and Didi, I want to end this on something I noticed during yesterday's game. After Judge's home run, he was sitting atop the bench, flanked on his right by Sanchez and on his left by Didi. They were talking, presumably about the homer or the game, and just…laughing. This belies my 'stay in the moment' sentiment, but I could go for about ten more years of those three guys laughing and buddying it up in the dugout after big homers and big outs. That moment encapsulated the feeling of this season so far: fun. Who knows what's coming today and after as we turn the calendar to May, but this April ride has been absolutely fantastic. Indeed, a funny thing happened on the way to a rebuild.