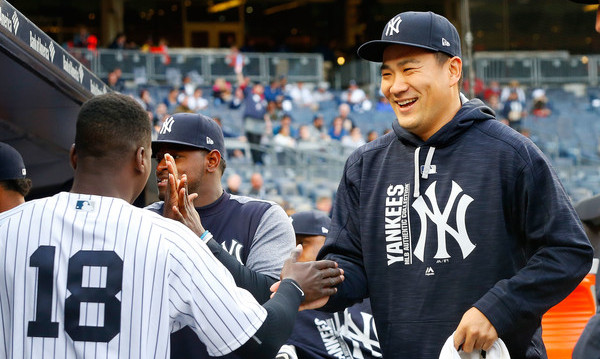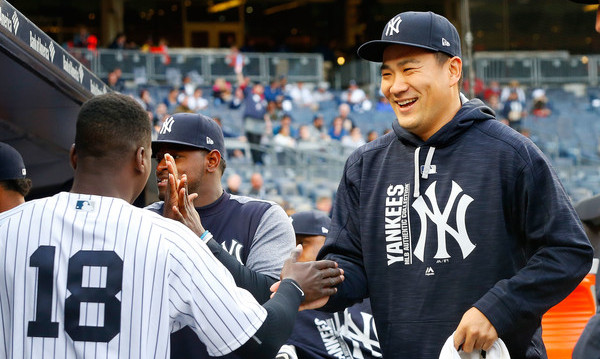 The Yankees have had some rotten ninth inning luck the last two games. Tuesday night Gary Sanchez smashed a line drive right at the third baseman for a game-ending double play with the tying run on base. Then, last night, Jacoby Ellsbury was thrown out at the plate to end game while representing the tying run. Blah. Sometimes you do everything right and lose anyway. At least the Yankees don't go down quietly.
Anyway, it would be cool to see the Yankees get some better luck tonight rather than hit line drives at people and get thrown out at the plate. Or, even better, they could get an early lead and not play from behind. The Yankees haven't lost three straight games since the first week of the regular season. It would be cool to avoid that tonight. Here is the Astros' lineup and here is the Yankees' lineup:
LF Brett Gardner
C Gary Sanchez
1B Matt Holliday
2B Starlin Castro
DH Jacoby Ellsbury
RF Aaron Judge
SS Didi Gregorius
3B Chase Headley
CF Aaron Hicks
LHP Jordan Montgomery
It is cool and cloudy in New York this evening, and there is rain in the forecast later on, but not until the wee hours of the morning. Shouldn't interfere with the game at all. Tonight's game will begin a bit after 7pm ET and you can watch on WPIX. Not YES. Enjoy the game.
Injury Update: Greg Bird (ankle) is still not pain-free. He won't resume baseball activities until everything feels good. There's no firm timetable for his return.