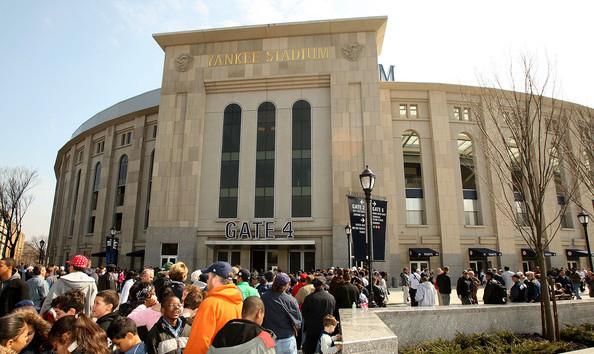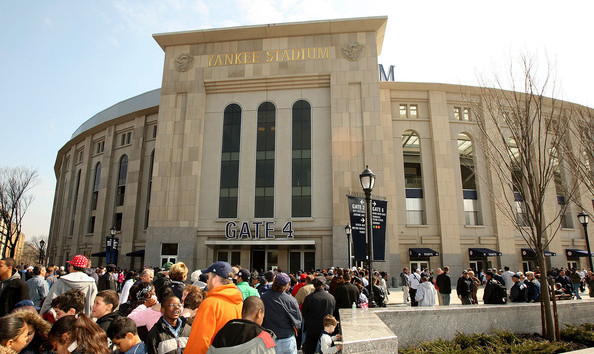 Later tonight the Yankees and Orioles will play the middle game of their three-game series at Camden Yards. A win would be cool. It seems like the Yankees have forgotten how to win in Baltimore the last few seasons. Anyway, here are some stray bits of news and notes to check out in the meantime.
Ticket revenue down $166M from 2009
According to Billy Witz, ticket and suite revenue at Yankee Stadium is down an insane $166M since the ballpark opened in 2009. That represents a 42% loss over the last seven seasons. Keep in mind that's just ticket and suite revenue. The Yankees still make a killing through advertising, the YES Network, national broadcast rights, and all that. From Witz:
"When the Yankees went into the new building and set pricing, it was clear to me that they priced a perennial contending team into their tickets and suites," said Vince Gennaro, the director of the Columbia University graduate program in sports management. "They've come off that some, but I was always a firm believer that if the Yankees faltered on the field with this economic formula, there's no question attendance would drop more than another team because of the aggressive pricing."
So far this season the Yankees are averaging 34,455 fans per home game, down from 37,820 last year and 45,918 in 2009. To be fair, the Yankees have only played 25 home games so far, and two of them were part of a single admission doubleheader. Plus school's not completely out yet. And the Red Sox haven't come to town yet. Once that happens, attendance will tick up a bit.
Clearly though, attendance is down in the Bronx, and it's no mystery why. The Yankees were mostly mediocre the last four seasons and have played just one postseason game since 2012. They're winning now and have a lot of young and exciting players in the organization, though it typically takes time for that stuff to translate into increased attendance. It probably won't be until next season that the youth movement really starts to draw more fans to the ballpark.
Latest mock drafts
Over the last few days the various scouting publications have released their latest 2017 mock drafts. Here's who they have the Yankees selecting with their first round pick (No. 16 overall) with the draft less than two weeks away:
Here's my Pratto profile. Spoiler: I have one on Peterson coming later today. I've been planning to get to Beck at some point this week as well. Law says the Yankees have also been connected to New Mexico LHP Trevor Rogers (RAB profile) as well as Georgia HS LHP D.L. Hall. So far this spring the Yankees have been connected to Pratto more than anyone, though the mock drafts have been all over the place. At this point in previous years the Yankees were tied pretty heavily to James Kaprielian and Eric Jagielo. Things still seem to be a bit more up in the air right now.
Yankees have considered extended netting
During the homestand last week, a young boy was hit in the head by a broken bat at Yankee Stadium. He was bloodied and had to leave for medical attention, though as far as I know, he escaped without serious injuries. Despite the incident, the Yankees are in no rush to extend the netting at Yankee Stadium, though it is a consideration. From Dan Martin:
Teams, including the Yankees, have considered different options that would extend the netting from behind home plate to all the way past each dugout, though the netting could vary depending on the ballpark.

According to a source, the topic has been raised among MLB officials at various league meetings and will be brought up again in the future, while teams also seek input from fans.
I am pro-extended netting. Extend it from foul pole to foul pole for all I care. Players are bigger and stronger than ever before, and the game moves so fast. We all marvel at Aaron Judge's exit velocities, right? It's only fun until he rips one foul at you and you have a fraction of a second to defend yourself (or your children).
"Pay attention to the game!" is in no way a practical solution, and there's basically no good argument against extended netting. Sight lines? Please. You'll barely notice the netting. Autographs? Add some windows to the netting that can be opened before the game. The longer the Yankees and MLB wait to extend the netting, the more likely it is someone will die from a hard hit foul ball or broken bat. If they think it's too expensive to extend the netting now, wait until they see the lawsuits.