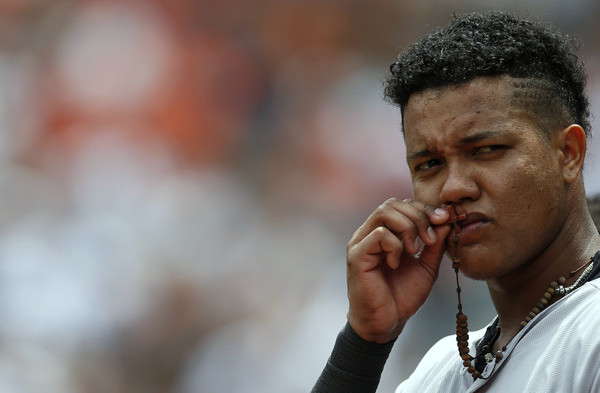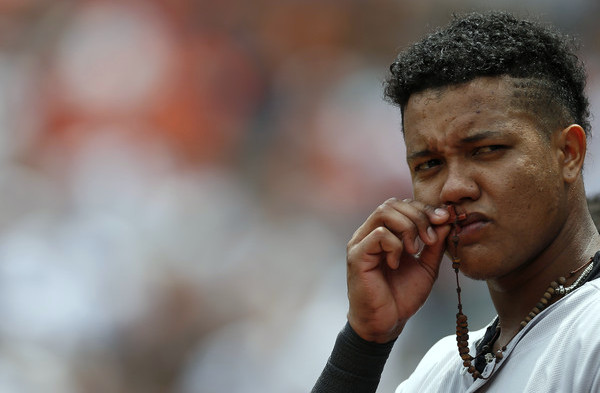 The Yankees are down yet another player. Starlin Castro was indeed placed on the 10-day disabled list with a right hamstring strain today. He left last night's game with the injury. Castro joins Aaron Hicks (oblique), CC Sabathia (hamstring), Adam Warren (shoulder), and Greg Bird (ankle) on the shelf. Also, Matt Holliday is still out with his mystery illness/allergic reaction.
The show must go on though. Every team deals with injuries and no one feels bad for the Yankees. The Yankees did get back in the win column last night, though not before the bullpen made things unnecessarily interesting. I could really go for a blowout win. When's the last time the Yankees had one of those? The bloodbath series against the Orioles, I guess. Here is the White Sox's lineup and here is the Yankees' lineup:
CF Jacoby Ellsbury
3B Chase Headley
RF Aaron Judge
C Gary Sanchez
SS Didi Gregorius
DH Tyler Austin
2B Ronald Torreyes
1B Austin Romine
LF Rob Refsnyder
RHP Luis Severino
It's a bit cloudy in Chicago and on the cool side. There's no rain in the forecast though, and that's the most important thing. This evening's game will begin at 8:10pm ET and YES will have the broadcast. Enjoy the game.
Injury Updates: Castro has a Grade I strain. There's no word on an exact timetable, but those usually take 2-3 weeks. Sometimes even less … Holliday went for tests but still doesn't feel right. If it lingers another day or two, he could be placed on the disabled list … Austin's hamstring is sore, which is why he's the designated hitter tonight.
Roster Moves: In addition to placing Castro on the disabled list, the Yankees also sent down Jonathan Holder, and called up both Tyler Wade and Tyler Webb. The Yankees already had an open 40-man roster spot for Wade, so no other move was required. Technically Webb replaces Castro on the roster since the injury allows the Yankees to get around the ten-day rule. Wade is replacing Holder. The active roster is now 16% Tylers.