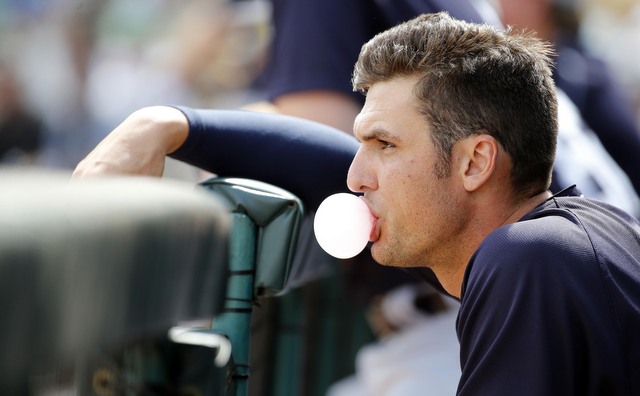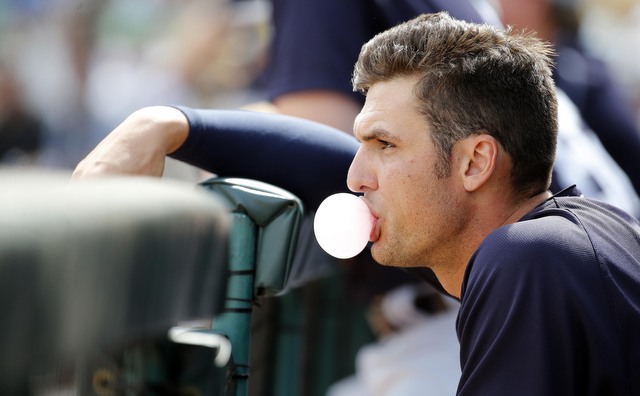 7:33pm ET: The Yankees announced Bird has been pulled off his rehab assignment with a right knee contusion. He fouled a pitch off his shin the other day, but was fine and stayed in the game. I wonder if that's just a mistake and they meant a right ankle contusion? Either way, it's a setback.
6:27pm ET: Greg Bird's rehab has hit a snag. Brian Cashman told Erik Boland that Bird still doesn't feel well, so they have "pulled the plug" on his rehab. The issue is still with his ankle, not his surgically repaired shoulder. Bird has been out since early May with a bone bruise in the ankle, an injury he originally suffered in the final week of Spring Training. He fouled a pitch off the ankle and tried to play through it in April.
Bird has been on a minor league rehab assignment the last two weeks, going 9-for-38 (.237) with 12 walks and four strikeouts in 12 games. The numbers don't mean much though. How does he feel? How does his swing look? Does his have his lower half working right? Those are the important questions, and no, apparently he doesn't feel good.
Joe Girardi said earlier today Bird will see a doctor, and hopefully that brings good news. Maybe it is nothing more than normal "hey you're playing baseball everyday again" soreness. It's not easy to be optimistic though. The Yankees have a pretty terrible history with bone bruises (see: Teixeira, Mark) and Bird himself has had plenty of injury issues in his career, even going back to his days in the minors.
Unless the doctor visit brings good news, the Yankees are going to have to start thinking about trading for a new first baseman. Chris Carter has worn out his welcome and Tyler Austin probably isn't good enough to start at first base for a contender. Playing Matt Holliday there full-time doesn't seem like a good idea at his age either.
I suppose the good news is the Yankees are in first place despite getting nothing from first base, a premium offensive position. They shouldn't bank on that continuing though. If Bird is going to miss more time, they have to start thinking about an upgrade if they plan on giving themselves the best possible chance to contend. They can't keep waiting for Bird. Not at this point.