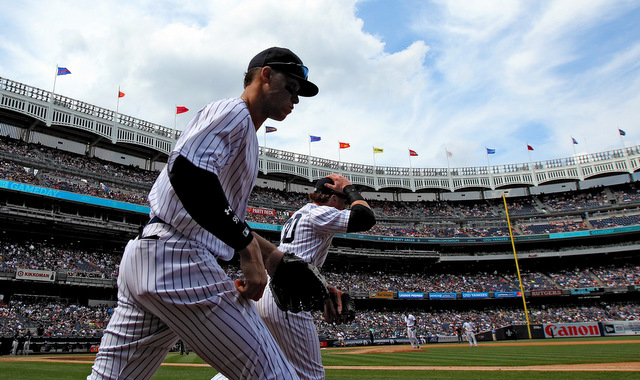 For the first time in 16 days, the Yankees are back home at Yankee Stadium. The All-Star break and a long eleven-game, ten-day road trip through three time zones kept them away from home for a while. Good to have baseball back in the Bronx. I've missed it. The Yankees will be here for the next nine days.
The Reds are in town for a quick little two-game interleague series, and while I know any team can beat any other team on any given night in this league, this feels like the kind of series the Yankees really should dominate. The Reds have lost 28 of their 40 last games and like 75% of the roster could be traded at any moment. Drop the hammer. Here is the Reds' lineup and here is the Yankees' lineup:
CF Brett Gardner
RF Clint Frazier
RF Aaron Judge
DH Matt Holliday
SS Didi Gregorius
1B Chase Headley
3B Todd Frazier
2B Tyler Wade
C Austin Romine
LHP Jordan Montgomery
It is cool and cloudy in New York this evening, though there's no rain in the forecast, and that's all that matters. Tonight's game will begin a little after 7pm ET and you can watch on WPIX. Enjoy the game.
Injury Updates: Aaron Hicks (oblique) will hit in the cage for the first time tomorrow. There is no firm date for him to begin a minor league rehab assignment … Tyler Austin (hamstring) has started running and will start swinging a bat soon.
Rotation Update: Caleb Smith will remain in the rotation, Joe Girardi said. His next start is scheduled for Saturday against the Rays. The Yankees are said to be looking for another starter in advance of the trade deadline, though even if they swing a deal, Smith may still need to make that start because whoever they get might not be lined up.