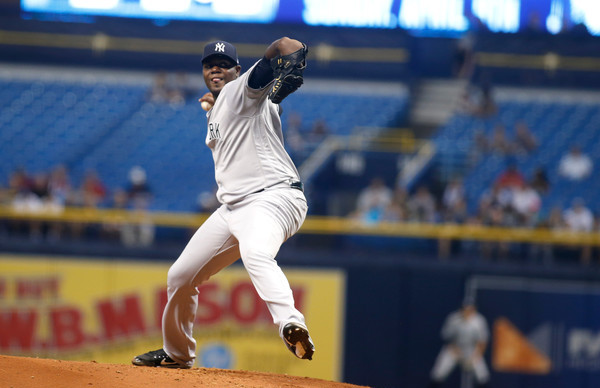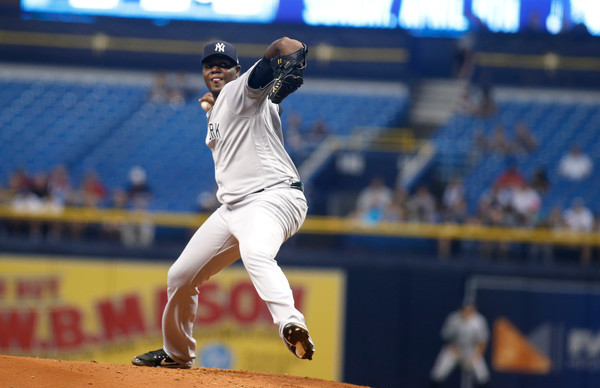 Monday: Pineda will indeed have Tommy John surgery, the Yankees announced. He was examined today by Reds team doctor Dr. Timothy Kremchek, who agreed with the initial diagnosis and recommended surgery. Pineda will go under the knife tomorrow. Kremchek will perform the procedure in Cincinnati.
Friday: The rotation situation just got a little more dire. Brian Cashman announced this morning that Michael Pineda has a partially torn ulnar collateral ligament in his elbow and Tommy John surgery has been recommended. He is going for a second opinion, which every pitcher does in this situation. Either way, Pineda's season figures to be over.
This is the second straight year the Yankees have lost a starting pitcher to a blown out elbow in the second half. Last year Nathan Eovaldi shredded his elbow in August and needed his second career Tommy John surgery. I suppose the silver lining here is the timing. The Yankees still have time to act before the trade deadline. They didn't with Eovaldi.
Pineda, 28, started his Yankees career with a major injury (shoulder surgery) and seems likely to end it with another major injury (Tommy John surgery). He is due to become a free agent after the season and the timing of this injury is just terrible for him. It's going to cost him millions. He's looking at a short-term "rehab and prove yourself" deal now.
Since coming over from the Mariners, Pineda has thrown 509 innings with a 4.16 ERA (3.65 FIP) for the Yankees. That includes a 4.39 ERA (4.65 FIP) in 96.1 innings this season. The Yankees came out ahead in the trade because Jesus Montero was so awful for Seattle, though Pineda never did become the top of the rotation force they envisioned.
As for the rotation going forward, Cashman said Luis Cessa will make a start next week and Chance Adams is an option as well. I imagine pitching well in Sunday's doubleheader would buy Bryan Mitchell another shot too. Pineda hasn't been great, but losing pitching is never good. I feel terrible for the guy considering the timing too. We'll always have those strike 'em outs, Big Mike.