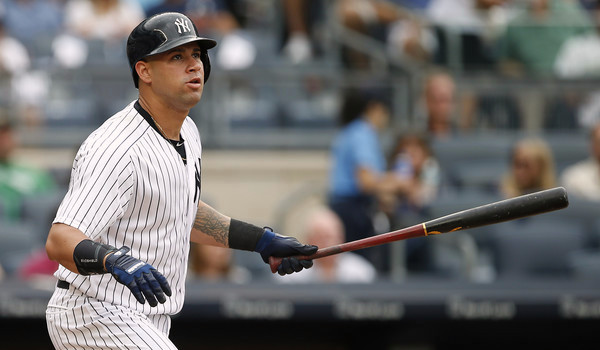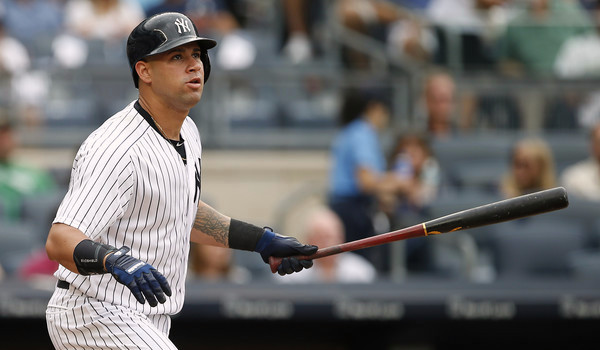 The Yankees and Red Sox have split the first two games of this game three-game series, which means tonight's series finale is the difference between being 3.5 games back in the AL East or 5.5 games back in the AL East come Monday morning. There are still 46 games to play after tonight, but at some point the Yankees have to stop treading water, you know? The division title is within reach. It's not going to win itself though.
Now, the bad news: tonight the Yankees are facing Chris Sale, who has been the best pitcher in the AL all season. His numbers are insane: 2.57 ERA (1.98 FIP) with 36.5% strikeouts and 4.6% walks. HOWEVA, the Yankees have won both times they faced Sale this season. Don't get me wrong, he pitched great (two earned runs in 15.2 innings), but eking out a win is possible against him. Here is the Red Sox lineup and here is the Yankees' lineup:
LF Brett Gardner
CF Aaron Hicks
RF Aaron Judge
DH Gary Sanchez
3B Todd Frazier
SS Didi Gregorius
1B Chase Headley
2B Ronald Torreyes
C Austin Romine
LHP Jordan Montgomery
The weather was pretty much perfect for baseball all afternoon. Too bad this game had to be played tonight. It's a little cloudy in New York right now, though there's no rain in the forecast, and that's the most important thing. Tonight's game will begin at 8pm ET and ESPN will have the broadcast. Enjoy.
Injury Updates: Greg Bird (ankle) will begin a minor league rehab assignment Wednesday while Starlin Castro (hamstring) will begin one Friday … Matt Holliday (back) took batting practice today. I guess that means he's inching closer to a return.
Roster Move: The Yankees sent down Gio Gallegos and called up Caleb Smith, the team announced. Smith was scheduled to start for Triple-A Scranton today, so he's available for very long relief, which I hope is not necessarily. Joe Girardi said Luis Cessa is tentatively scheduled to start in Masahiro Tanaka's place tomorrow.