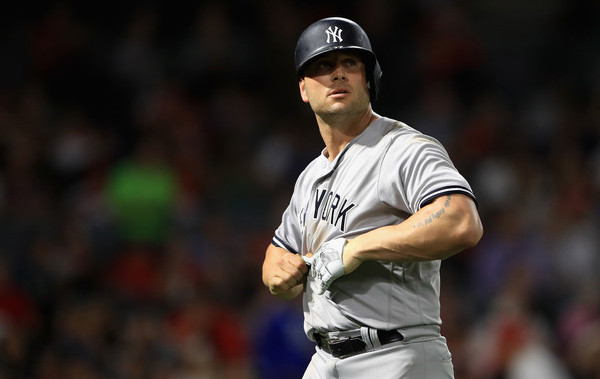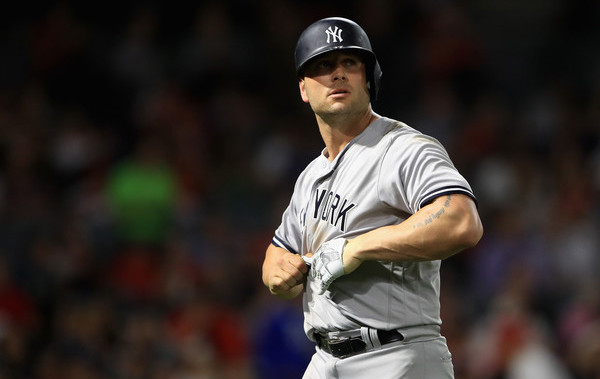 This coming Friday, on September 1st, all 30 big league teams will be allowed to expand their active rosters from 25 players up to 40 players. Most teams end up going with 30-35 players in September. Maybe two or three clubs a year actually go with the maximum 40 players. Either way, rosters are going to expand in a few days and every club has reinforcements coming.
The Yankees have been fairly aggressive with September call-ups in recent years. Aggressive in the sense that they call up a lot of extra players in general, especially on September 1st. Last year they called up six players on September 1st. The year before it was seven players. The year before that it was nine players. Nine call-ups on September 1st! Good gravy. The Yankees tend to call up plenty of help the first day possible. I'm surprised more teams don't do the same.
So, with September call-ups only a few days away, there's no better time to look ahead at who the Yankees could bring to the big leagues once rosters expand. Let's take a trip through the organizational depth chart. Come with me, won't you?
The Injured Guys
Might as well start here. The Yankees currently have five players on the MLB disabled list: Luis Cessa, Garrett Cooper, Clint Frazier, Matt Holliday, and Michael Pineda. Pineda's done for the season following Tommy John surgery. I'm not really sure what's up with Cessa. We haven't heard any updates on him since he was sidelined by rib cage issue on August 15th. Should Cessa get healthy before the end of the season, he'll join the Yankees, I'm sure.
Both Holliday and Cooper are on minor league rehab assignments right now and in all likelihood both will be activated Friday, the first day rosters expand. Frazier recently started taking swings and going through some other baseball activities, so he's a little further behind Cooper and Holliday. Once he gets healthy and goes through the requisite minor league rehab assignment — assuming there are still minor league games being played at that time — Frazier will be activated and join the Yankees for the rest of the season. Pretty straightforward here.
The September Locks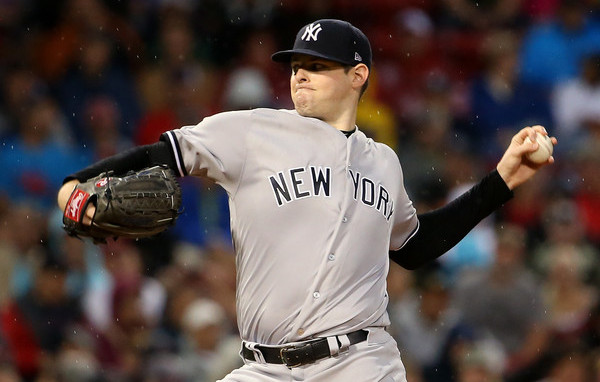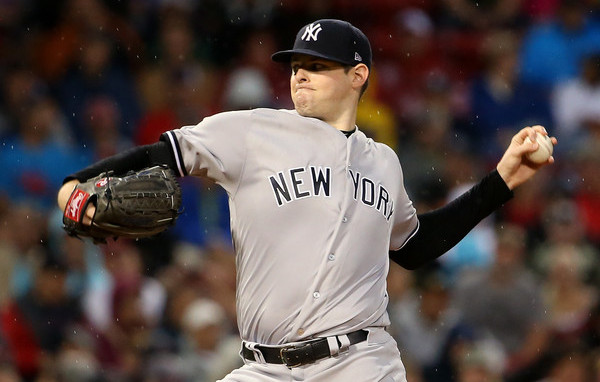 As always, the safest bets for September call-ups are guys who were up earlier this season. There are eleven such players on the 40-man roster and not in the big leagues right now: Miguel Andujar, Tyler Austin, Gio Gallegos, Domingo German, Ben Heller, Ronald Herrera, Kyle Higashioka, Jonathan Holder, Bryan Mitchell, Jordan Montgomery, and Tyler Wade. All eleven of those guys have seen big league time this year. Some more than others.
Like I said, the Yankees have been fairly aggressive with their September 1st call-ups in recent years, so I expect several of these players to join the Yankees on Friday. Montgomery is an absolutely lock. He's going to get a September call-up and step right back into the rotation, I suspect. Mitchell, Holder, and Gallegos have been the primary up-and-down relievers this season, and since the Yankees like to load up on pitching reinforcements whenever possible, my money is on all three guys showing up to Yankee Stadium this Friday.
Austin and Wade are all obvious September call-ups candidates as well, though there is a catch here. They were both sent down recently and need to wait out the ten-day rule first. Wade was sent down Friday, when Starlin Castro was activated, so he can't come back up until Monday. Austin was sent down Saturday to make room for Greg Bird. He can't come back until Tuesday. The ten-day rule is a bit of a hassle. It is what it is.
The Guys Who Might Have To Wait
As noted, there are eleven players on the 40-man roster and not in the big leagues right now. I expect four to be called up on September 1st: Mitchell, Montgomery, Gallegos, and Holder. That's all. The other seven will have to wait a little bit for different reasons. Austin and Wade have to wait because of the ten-day rule. Here's my thinking on the remaining five guys.
1. Higashioka and Herrera are both hurt. Pretty good reason for not calling them upright away, I'd say. Herrera is currently pitching in rookie ball rehab games and is expected to join the Double-A Trenton rotation (or maybe Triple-A Scranton rotation) for the postseason next week. Herrera was called up twice this year as an emergency fill-in. It was one of those "crap we need a long man and he's the only guy lined up" situations. Well, two of those.
Higashioka, meanwhile, is currently out with a shoulder injury that is not believed to be serious. There's even some talk he could be ready to go by time rosters expand Friday. That would be cool. A third catcher is a September staple, and keep in mind Gary Sanchez and Austin Romine have suspensions pending. They're appealing, though at some point they're going to have serve at least part of their suspensions, and having Higashioka on the active roster will make it much easier to get by without those guys. He has to get healthy first though.
2. The Yankees have mostly avoided Andujar and Heller. There have been plenty of opportunities to call up both guys this year, and they have seen big league time. Andujar had the one great game against the White Sox. Heller has made two appearances with the Yankees this season, most notably throwing two scoreless innings in the 16-inning win at Fenway Park right after the All-Star break.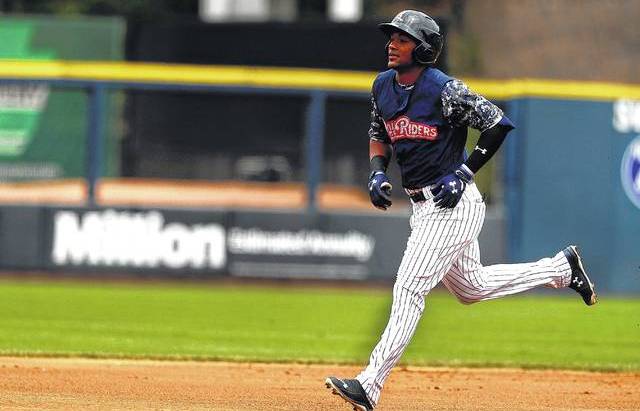 The Yankees could have easily — and justifiably — called up Andujar and/or Heller on several other occasions this season, but choose to go in another direction. With Andujar, he's a bonafide prospect who needs to improve his defense, so keeping him in Triple-A to work at the hot corner rather than play sporadically at the MLB is understandable. Heller? I'm not sure. The Yankees seem to prefer Gallegos and Holder for whatever reason. I'm a Heller guy. The Yankees aren't.
Point is, because these two have been passed over for call-ups these last few weeks, I don't think they will be September 1st call-ups when rosters expand. Both will likely have to wait until the Triple-A postseason ends, which could be as early as next weekend or as late as September 19th. There aren't going to be many at-bats available for Andujar, and with Heller, how many mop-up relievers does a team need? I think both will have to wait until the RailRiders are done playing.
3. German needs to pitch. From June 6th through July 28th, a span of 52 days, German made eight appearances and threw 350 total pitches. That's all. This kid's a starter! But he spent so much time with the Yankees as their seldom used eighth reliever that it took a few Triple-A outings to get stretched all the way back out. German has thrown 115 total innings this season and that's not much at all. This is his first full season since Tommy John surgery, so I imagine the Yankees are monitoring his workload closely. I still think they want German to log more innings this season. That's why I think he'll stay with Scranton, start every fifth day through the end of their season, then come up to sit in the bullpen.
Non-40-Man Roster Guys
Every once in a while the Yankees will take a player who will be Rule 5 Draft eligible after the season, add him to the 40-man roster, and call him up September. Rather than wait to add the player to the 40-man at the November deadline, they get a head start on things and call him up in September. Romine received his first taste of the big leagues that way in September 2011. The Yankees did the same thing with James Pazos in 2015.
That does not happen often, however, and I do not think the Yankees will do it this September. Gleyber Torres is hurt, Domingo Acevedo has been shut down due to his workload, and Albert Abreu missed a big chunk of the season with injuries and has yet to pitch above High-A. They'll all be Rule 5 Draft eligible after the season and the Yankees will add them to the 40-man roster prior to the November deadline, no doubt. Not a second earlier, however. Torres and Acevedo are unavailable and Abreu is a Single-A kid. Calling them up would be pointless.
Other 40-man roster hopefuls like Jake Cave and Billy McKinney wouldn't have a defined role in September. Romine was the third catcher. Pazos was the third lefty. Cave and McKinney would be … the seventh and eighth outfielders? Not exactly a big priority. I suppose the Yankees could add Cave to the 40-man roster — he's going to be a minor league free agent this winter, so the Yankees will have to add him to the 40-man pretty much right after the World Series to avoid losing him — as a reward for his great season, but nah. Roster space is at a premium.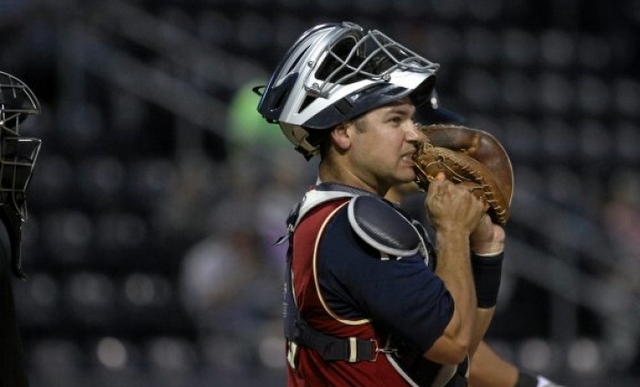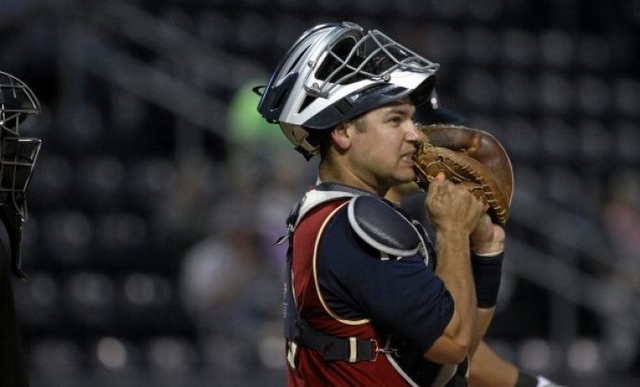 Now, that all said, there are two non-40-man players who I think could get a September call-up. One is Eddy Rodriguez, and he will only get called up if a) Higashioka doesn't get healthy reasonably soon, and b) both Sanchez and Romine have their appeals heard and must serve their suspensions. So basically only if the Yankees run out of eligible catchers. Hopefully it doesn't come to that. If it does, the Yankees will have no choice but to clear a 40-man roster spot to call up Rodriguez.
The other non-40-man call-up candidate? I don't know. It'll be the designated September pinch-runner, whoever that ends up being. Last year it was Eric Young Jr., the year before it was Rico Noel, and the year before that it was Antoan Richardson. Back in 2009 it was Freddy Guzman. Guzman was on the postseason roster all three rounds that year. True story. The Yankees have made it clear they value the designated September pinch-runner.
Jorge Mateo has been traded and I don't think the Yankees would use Jacoby Ellsbury as their designated pinch-runner — besides, he's starting to hit a little bit now, so I imagine he'll find himself in the starting lineup a little more often going forward — so they don't have an obvious in-house candidate for that role. If the Yankees are willing to open a 40-man roster spot, they'll likely go out and get someone to come off the bench and run in September. Not a big trade — they got Young for cash last year — but a trade nonetheless.
* * *
As is often the case, this year's batch of September call-ups is fairly straightforward. Holliday and Cooper will return from the disabled list Friday while Montgomery, Mitchell, Holder, and Gallegos figure to came up from Scranton, giving the Yankees six extra players on the first day rosters expand. Others like Andujar, Austin, German, Heller, and Wade are likely to come up shortly thereafter. Cessa, Frazier, and Higashioka will join the Yankees once they're healthy, and if Higashioka doesn't get healthy soon, Rodriguez figures to come up instead. Herrera and a pinch-runner are other possibilities.
I am pro-September call-ups — there are a lot of weirdos out there who don't like expanded rosters — and it's always fun to see the young guys come up, but here's something to keep in mind: the Yankees are fighting for a postseason spot. They're not going to play Andujar (or Cave) for the heck of it. Joe Girardi is going to stick with his regulars because the Yankees need to win, and the regulars give them the best chance to do that. The call-ups are around for blowouts and emergencies. That's about it.