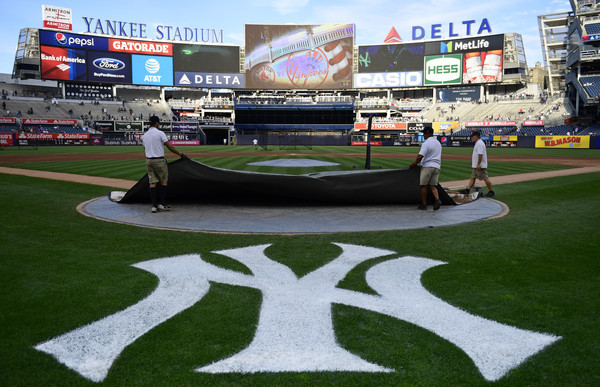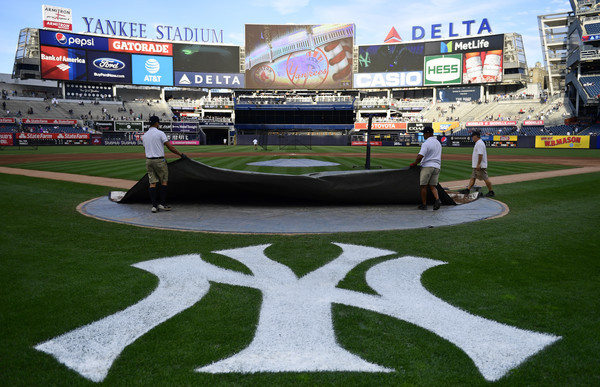 Now that they've split the first two games of this four-game series with the Red Sox, the only way the Yankees can gain ground in the AL East race this weekend is by winning the next two games. A split does nothing. It's actually a negative, because they'd leave the series with the same 5.5 game deficit they started with, only with four fewer games on the schedule. Important games, these are.
Of course, gaining ground will require offense, and three times in the last five games the Yankees have been held to two runs or fewer. It's four times in the last eight games overall. I'm not sure what more the Yankees can do at this point other than keep running the same guys out there and hoping it clicks. The pitching has been really good overall in the second half. The bats have to pick it up. Here is the Red Sox's lineup and here is the Yankees' lineup:
LF Brett Gardner
CF Aaron Hicks
C Gary Sanchez
RF Aaron Judge
SS Didi Gregorius
3B Chase Headley
DH Matt Holliday
1B Greg Bird
2B Ronald Torreyes
RHP Masahiro Tanaka
It is cool and cloudy in New York today, and there's a little bit of rain in the forecast later this afternoon. Nothing that should interfere with the game. This afternoon's game will begin at 1:05pm ET and you'll be able to watch on YES locally and MLB Network out-of-market. Enjoy the game.
Injury Update: Starlin Castro needed some emergency dental work this morning — apparently he bit into something and lost a tooth last night — which is why he's not in the lineup. He's expected to be available to pinch-hit.
Appeals Update: Still no update on the Sanchez and Austin Romine suspensions. I imagine a ruling won't come until after Labor Day. MLB's offices are closed for the weekend.