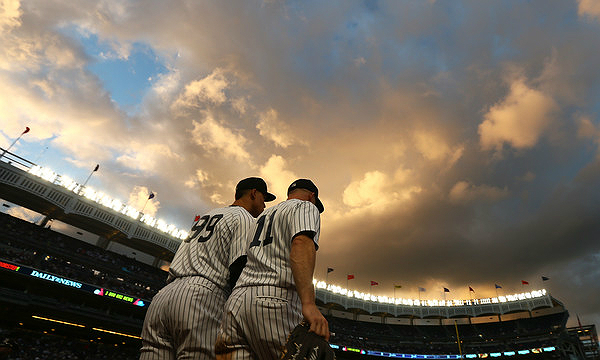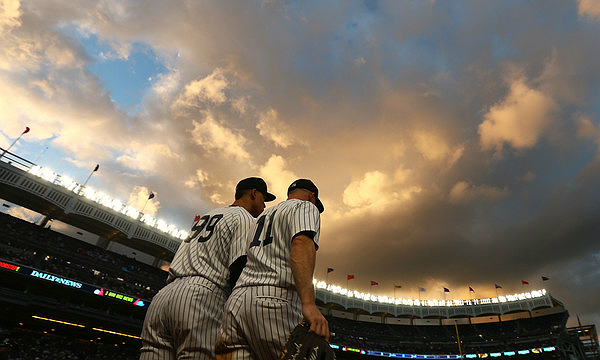 The Yankees have been home in New York for three days now, and tonight they return home to Yankee Stadium for the start of a seven-game homestand against two wildcard hopefuls. Three neutral site games at Citi Field was kinda neat — the circumstances were terrible, obviously — but it's good to be back home. Home home. The Yankees have 17 games remaining this season and 14 will be in the Bronx. Hooray for that.
The Orioles are in town for four games this weekend and it is basically do or die time for them. They are seven games behind the Yankees and, more importantly, 4.5 games behind the Twins for the second wildcard spot. With five teams ahead of them. Sucks for them. The Yankees are still within striking distance of the Red Sox for the AL East crown. This weekend is a good chance to beat up on some bad pitching and gain ground. Here is the Orioles' lineup and here is the Yankees' lineup:
CF Jacoby Ellsbury
RF Aaron Judge
C Gary Sanchez
DH Matt Holliday
1B Chase Headley
SS Didi Gregorius
3B Todd Frazier
2B Ronald Torreyes
LF Clint Frazier
RHP Masahiro Tanaka
It is cloudy and kinda sticky in New York right now. It rained on-and-off this afternoon and it is expected to do the same tonight. Doesn't look like it'll be anything heavy enough to delay the game, however. Hope not. Tonight's game will begin a little after 7pm ET and you'll be able to watch on YES locally and MLB Network nationally. Enjoy the game.
Injury Updates: Greg Bird (back) is ready to play, though he is not in tonight's lineup against left-hander Wade Miley. He is expected to play tomorrow … Aaron Hicks (oblique) has started working out but has yet to swing a bat. He's been sick the last day or two and the Yankees have had him stay home … Adam Warren (back) remains shut down. The Yankees are hopeful he'll be back before the end of the season.