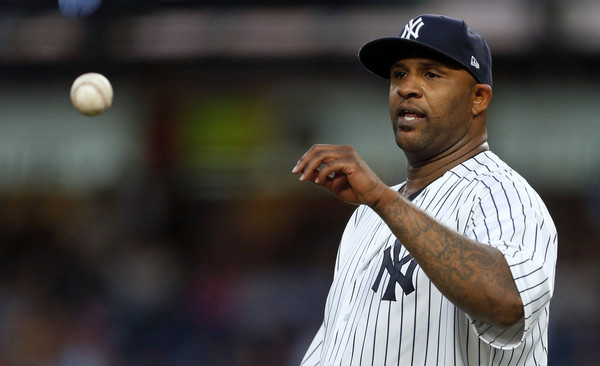 Yesterday, CC Sabathia walked off the mound after 5 2/3 innings. There is a chance that was the last time he walked off the mound as a starter in the regular season for the New York Yankees. Thinking back on it hours later, if it was his last time–I hope it wasn't–it marks the end of something great, but hopefully the beginning of something that has the potential to be even greater.
CC hasn't been a dominant pitcher in a long time and Masahiro Tanaka has been the Yankees' best starter since he arrived; but he might be out the door as well. Two potential endings to two great Yankee careers. But right behind them, there's a new beginning with equal potential: Luis Severino. It's impossible to overstate just how good Severino was this year. The only pitchers better than him over the course of the season, really, were Corey Kluber and Chris Sale. That's some damn good company. Is it likely that Severino has a year this good again? Probably not, but that doesn't mean he can't be great going forward, and it looks like he will. As two ace-like pitchers (possibly? probably?) end their careers as Yankees, another one is taking over at just the right time. Are you ready for the Luis Severino Era?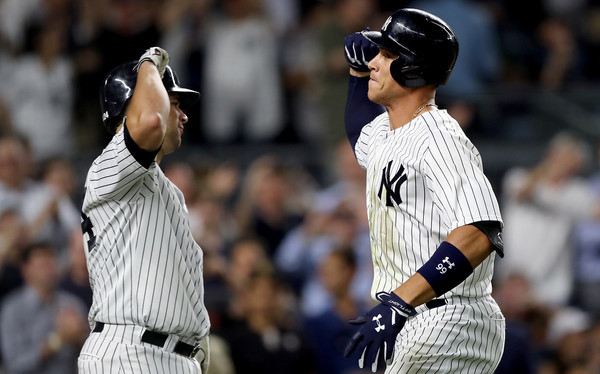 Who else is ready to see that over and over and over for the next ten years? Hell. Friggin'. Yes. The end of this incredible season by Gary Sanchez and Aaron Judge hopefully marks the beginning of a long run of offensive prowess and dominance by two young players that we haven't seen in decades. Even back in the 90's, Paul O'Neill and Bernie Williams were established when Derek Jeter was establishing himself. And was like O'Neill and Williams when Jorge Posada began his prominence. The most apt comparison is the pair of Andy Pettitte and Mariano Rivera, forging their ways as Yankee pitching mainstays. Sanchez and Judge are doing it on the other side of the ball, though, and with a chance for both of them to be more dominant at their positions than Pettitte ever was. To match Mo, well, that's a hard ask, isn't it?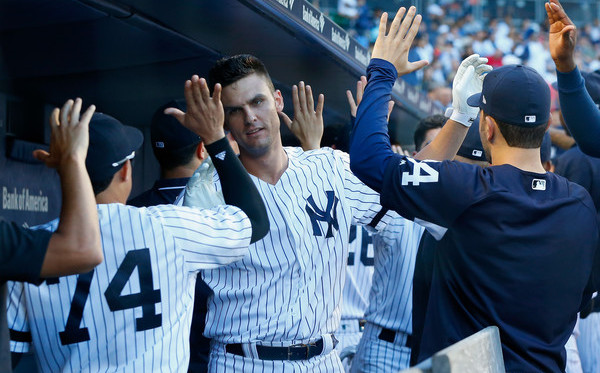 Like in September of 2015, Greg Bird has been on fire this month. He was slow out of the block this year before being injured, and was somewhat inconsistent upon his return from the DL. Is he completely clear now, to the point where the Yankees can fully trust him for 2018 and beyond in terms of health? Eh… But his offensive performance this month speaks to his potential: a patient, powerful first baseman who can man the middle of the order with his counterparts at catcher and right field for years to come.
These individual accomplishments–hopefully big beginnings at the end of this surprising season–by homegrown Yankee youngsters are just a microcosm of the team and the organization at large. This was a year that took us all by surprise, but it happened. Just as we cross our fingers for the players above to be great for a long time, we do the same for the team. And if this season–especially its end–is any indication, we're in for a fun few years. Now let's just get through Tuesday.