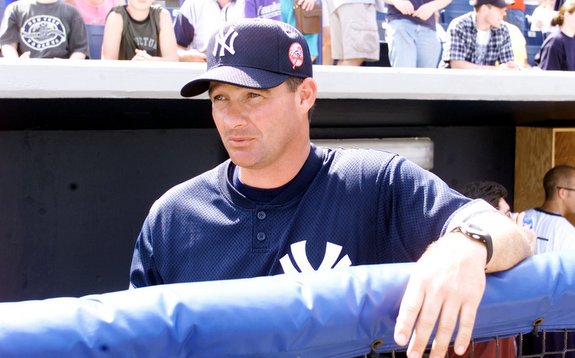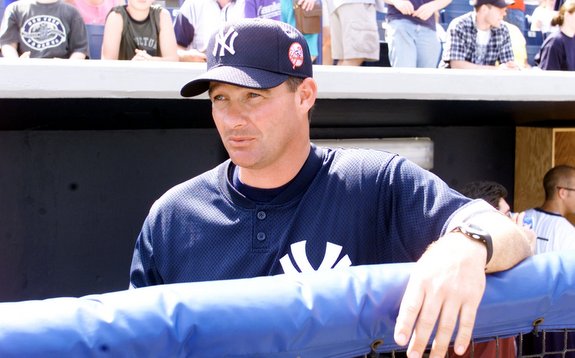 According to George King, vice president of player development Gary Denbo is indeed leaving the Yankees to join Derek Jeter and the Marlins. Today is his last day with the Yankees. Denbo will be named Miami's director of player development and amateur scouting, according to King. That sounds like a lot of responsibility. Director of player development and director of amateur scouting are two separate (and very demanding) jobs for pretty much every team.
This of course has been rumored for a while now. Jeter and Denbo go back a long way — Denbo was Jeter's first managers in the rookie Gulf Coast League after he was drafted — and the two are very close. I had a feeling Jeter would try to lure Denbo to the Marlins, not only because of their relationship, but also because Denbo has done a great job in the farm system. His work speaks for itself.
Since replacing longtime player development head Mark Newman with Denbo in October 2014, the Yankees have gone from having an unproductive farm system to producing legitimate stars in short order. How much is a result of Denbo's impact and how much is just the randomness of baseball? It's hard to say, exactly, but it reflects very well on him.
I suppose the good news is that even though Denbo is leaving, he did help develop a new young core in his three years as the farm system head. Aaron Judge, Gary Sanchez, and Luis Severino are all All-Star players and both Clint Frazier and Gleyber Torres (and others) are knocking on the door too. Denbo is leaving behind a nice core.
There's no word yet on who will replace Denbo, though that'll happen soon enough. Keep in mind Denbo had plenty of assistants, so it's not like the farm system will be rudderless in the interim. The Yankees could promote from within to replace Denbo — that's how they replaced Billy Eppler two years ago — or grab someone from outside the organization.
Mark Feinsand reports the Marlins have not yet requested permission to talk to any other Yankees executives — there's been talk special assistant Jim Hendry could join Denbo in Miami — though I have to think that's coming eventually. I'm curious to see which Yankees prospects the Marlins target going forward. You know Denbo has some personal favorites in the system.