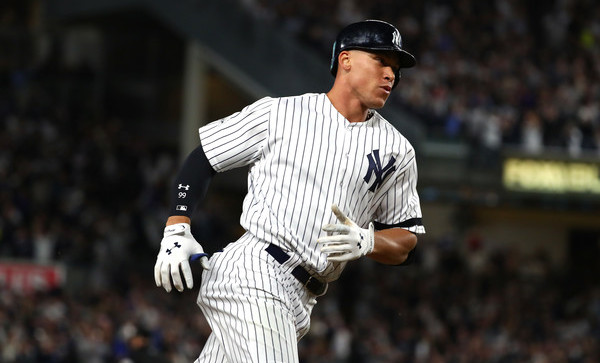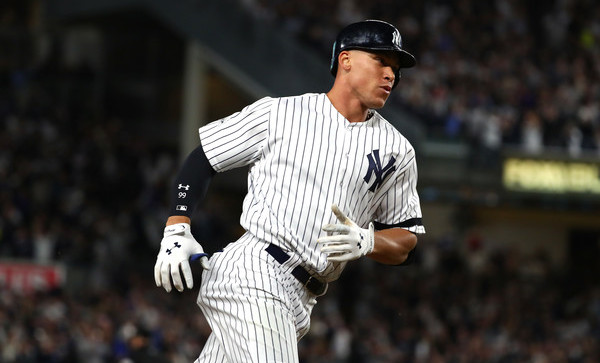 Turns out Aaron Judge wrapping his left shoulder with a big ice pack after each game in the second half was more than routine maintenance. Judge had arthroscopic surgery on the shoulder yesterday, the Yankees announced. The procedure "involved a loose-body removal and cartilage clean-up," and his recovery will be completed in time for Spring Training.
Judge started wrapping his shoulder in the second half, at the same time as his slump, though of course he denied it had anything to do with his troubles at the plate. "It's not affecting me at all," he said on more than one occasion. Here's a look at the ice pack following a game with the Red Sox on August 20th.
It's impossible to say how much the achy shoulder contributed to Judge's slump, if it contributed at all. He never made excuses, though the left shoulder is Judge's front shoulder when hitting, and the front shoulder is the power shoulder. It might not have been a coincidence his hard contact rate dropped precipitously in the first few weeks of the second half.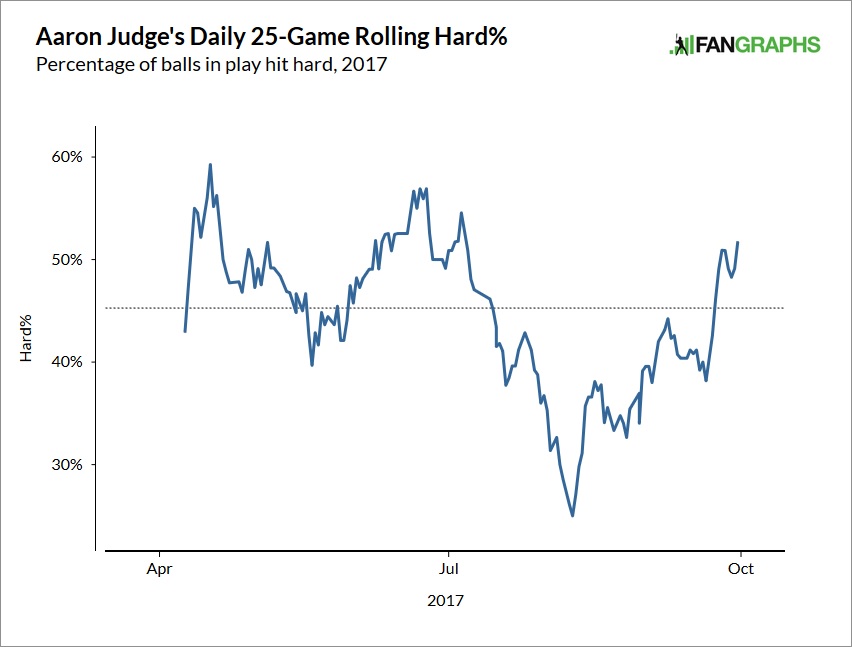 If the shoulder was bothering Judge, it didn't show in September, when he hit .311/.463/.889 (233 wRC+) with 15 home runs, his most in any month. Achy shoulder or not, Judge still hit .284/.422/.627 (173 wRC+) with 52 home runs this season, and that is pretty awesome. That earned him the AL Rookie of the Year award (unanimously) and a second place finish in the AL MVP voting.
Although this surgery seems minor — it was arthroscopic, so they didn't have to cut Judge open — every surgery is a risk, especially when it involves a major joint like the shoulder. Hopefully Judge's rehab goes well and he comes back next season at full strength, because if this season was any indication, he's pretty excellent even when his shoulder is barking.