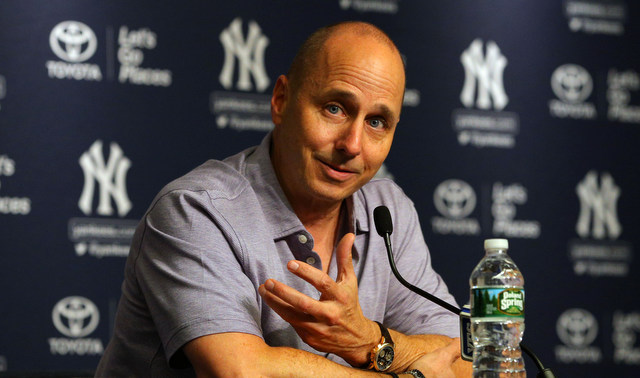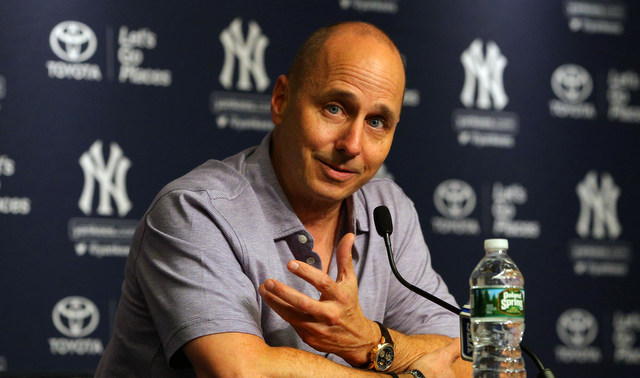 According to Bob Nightengale, the Yankees and Brian Cashman and putting the finishing touches on a new five-year contract worth $25M. The team hasn't confirmed anything, but that'll happen soon enough. The contract puts Cashman's salary at a notch below the Andrew Friedman ($7M annually) and Theo Epstein ($10M annually) pay grade, though he did get a five-year deal. Each of Cashman's last four contracts were three-year pacts.
Cashman's previous contract expired on October 31st, so he had been working without a contract for a while now. There were never any serious rumors or even much idle speculation Cashman and the Yankees would part ways. It was an open secret he would be coming back ever since ownership followed his recommendation to part ways with Joe Girardi, and that was only confirmed when he led the charge to hire Aaron Boone as the new skipper.
Cashman, now 50, has been with the Yankees basically his entire adult life. He started with the team as an intern in 1986 and gradually worked his way up through the player development and baseball operations departments. Cashman was an assistant general manager under Gene Michael and Bob Watson from 1992-98 before taking over as general manager when Watson resigned in February 1998.
Needless to say, sticking around as a general manager for two decades is quite an accomplishment, especially in New York. Cashman worked under George Steinbrenner for a long time before Hal took over. Only Brian Sabean (Giants) and Billy Beane (Athletics) have a longer active tenure running a baseball operations department. The Yankees haven't yet jumped on board with the "president of baseball operations" trend, so Cashman remains general manager.
With Cashman re-signed, Boone taking over as manager, and Shohei Ohtani rejecting the Yankees, the next orders of business are finding another starting pitcher and building the coaching staff. The Yankees have an impressive young core at the big league level right now and more top prospects coming soon. Cashman's goal now is to supplement that core.