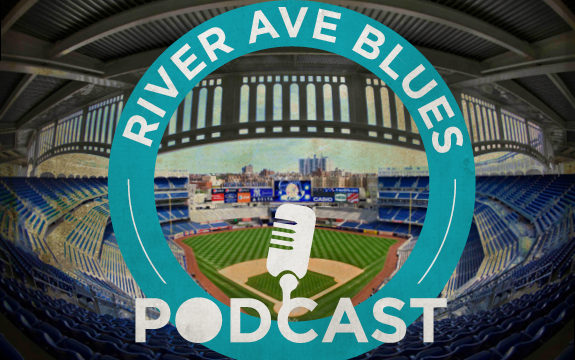 It's been three and a half years since we last podcasted*, so please bear with us as we shake off some of the rust.
The River Avenue Blues Podcast returns for what we hope will be a long, prosperous run. We're starting it off simple, with Jay and me running down the Yankees' current needs.
No guest today, though that should change for the next show — which we're hoping is next week. You'll also see a rotating cast of RAB characters on the show in addition to Jay and me.
Some notes:
It appears that iTunes dumps your podcast if you're inactive for a while. I expect we'll be back up and running shortly, but until then you can subscribe by URL in the Podcast app (or in any podcast app, I believe): https://riveraveblues.com/category/podcast/feed
You can call our voicemail at 716-393-5330 to leave us questions for future shows. Much better to play the audio of you asking rather than reading it ourselves
Please email us or comment or whatever to leave some feedback. While our re-launch show feels same-old same-old in terms of podcasting, we'd like to make the show as original as possible. We have some ideas, but you're the listeners. You know what you want. We're seeking your help.
*Funny, my daughter is three and a half years old…