Got a dozen questions in this week's mailbag. Only one more of these before Opening Day. Hooray for that. RABmailbag (at) gmail (dot) com is the mailbag email address.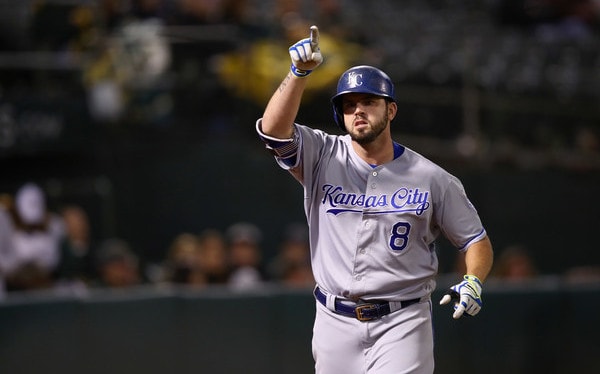 Many asked: Why didn't the Yankees sign Mike Moustakas at that price?
Moustakas re-signed with the Royals last Thursday night, after I wrote last week's mailbag, so these questions didn't make it into the mailbag. Anyway, I would rather have Moustakas than Brandon Drury, yes, but that was never really an option for the Yankees. The Drury trade was a month ago now and there was no real indication Moustakas would sign such a small contract at that time.
I get the feeling Moustakas was willing to take (a little) less to return to the Royals. He's been playing in Kansas City for seven years now, he's presumably put down some roots there, and his wife recently gave birth. To him and his family, the comfort of staying in Kansas City may've been worth passing on a little more cash to sign elsewhere. Besides, give me Neil Walker at $4M over Moustakas at $6.5M plus two draft picks and $1M in international bonus money eight days a week and twice on Sundays.
Craig asks: After seeing the contract that Mike Moustakas signed with the Royals … What would Bryan Mitchell have to do for the Headley trade not to be an awful decision for the Padres?
Given how the free agent market played out, how good does the Chase Headley salary dump look? Moustakas got $6.5M and Walker got $4M. The Yankees unloaded Chase Headley's entire $13M salary simply by attaching Mitchell to him in the trade, and Mitchell was probably going to get dropped from the 40-man roster at some point over the winter. At the end of the day, it's just money, and Headley's not going to cripple the Padres. The Yankees are trying to get under the luxury tax threshold though, and getting rid of Headley's salary was pretty important.
San Diego really likes Mitchell, obviously. If he pitches to his ZiPS projection (3.79 ERA and 3.58 FIP), they'll be thrilled. It would make eating $13M worth it. It'd be worth it even if Mitchell is league average. Buying a 26-year-old league average starter for $13M bucks is a deal most teams would make. For the Yankees, it was worth dumping Headley to create room under the luxury tax threshold to do other things, especially since Mitchell was on the 40-man chopping block. For the Padres, taking on $13M to get Mitchell is a gamble worth taking. It's not like Headley's salary is stopping them from doing something else (see: Hosmer, Eric).
Stephen asks: Do you think that days against a lefty starter would be an opportune time to give El Gary a break from behind the plate, test one of the Big Guys in left, and experiment with Hicks at leadoff? It's kind of a three for one question. Now they just need a backup catcher who can hit in the vicinity league average to complete the plan! Thanks.
That definitely seems possible. The Yankees are reportedly planning to give Brett Gardner more rest against left-handed pitchers this year, pushing Giancarlo Stanton (or Aaron Judge) into left field and opening up the DH spot for Gary Sanchez. Brian Cashman mentioned this exact scenario during a radio appearance a few weeks ago. From Bryan Hoch:
"I've used this as an example," Cashman said Tuesday during an appearance on SiriusXM Fantasy Sports Radio. "If we're in Fenway Park and happen to face Chris Sale, maybe it's the day [Austin] Romine is catching and Gary Sanchez is the DH. Maybe it's Stanton in left, Hicks in center and Judge in right.

"It gives us a better matchup every which way and a deeper lineup to compete against one of the best starters in the game, in a small ballpark, especially on the left-field side. I think it's going to depend on matchups, ballparks, the outfield size, as well as the comfort level as we close the gap on the knowledge of the new acquisition [in Stanton]."
Romine has historically been better against lefties than righties — we're talking about a career 63 wRC+ against lefties and a career 46 wRC+ against righties, so don't get too excited — and he's going to have to play sometime, so it makes sense to play him against southpaws. Keeping Gary in the lineup against lefties is desirable as well, so freeing up that DH works well. And Aaron Hicks is the obvious guy to step into the leadoff spot whenever Gardner sits. So, long story short, yeah, this could definitely happen.
David asks: With all the value being placed on position flexibility, why is Drury only seeing time at 3rd? I understand that 3rd is the position of greatest need now, but if Andujar does make it, could Drury become a strong utility player?
I'm guessing the simplest answer is the correct answer here. The Yankees probably just don't believe Drury is good enough defensively anywhere other than third, so it's not worth moving him around. If they have to move him to second base or a corner outfield spot in a pinch, okay, but otherwise he's sticking at third. Everyone seems to be in agreement that third base is Drury's best position — he himself has said it — so they're just going to leave him there and not bother messing around with other positions. Walker can move around a bit, and if Tyler Wade makes the roster, he can move around as well. The Yankees hopefully won't need Drury to do it.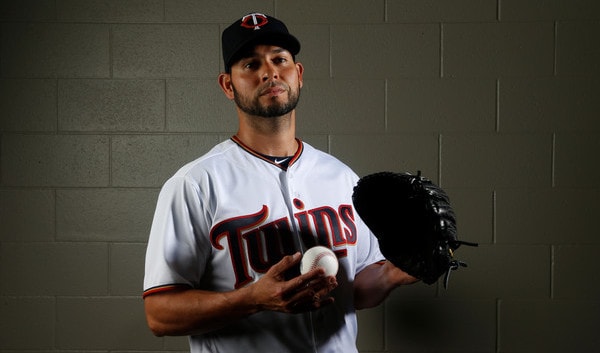 Geoffrey asks: Anibal Sanchez? He just got released from the Twins.
Minor league contract only. Sanchez was really, really bad the last three seasons. He threw 415.2 innings with a 5.67 ERA (5.01 FIP) and a 1.8 HR/9 from 2015-17, and opponents hit .281/.335/.492 against him. Anibal basically turned every hitter he faced into 2017 All-Star Corey Dickerson (.282/.325/.490) over a period of three years. Yikes. The Twins released him after signing Lance Lynn — Sanchez allowed six runs in four Grapefruit League innings before getting the axe — and this might be the end of the line for him. Guys like Trevor Cahill and Jeremy Hellickson are still unsigned despite being younger and better in recent years. I'd give just about anyone a minor league deal, Anibal included. No way would I bump anyone — literally anyone, even Chasen Shreve — from the big league pitching staff to make room for him though.
Adam asks: Watching ST games, I've noticed that umpires are making quite a few bad calls. I've seen it in terms of balls and strikes, but also on double play calls (or whether a ball is caught or bounced off the ground). Does the same principle apply to umpires as it does to players, that they need ST to get their timing down and hone their eyes?
Oh yes, absolutely. Spend four months away from the game during the offseason and your skills will atrophy to some degree, regardless of whether you're trying to hit a slider or call a proper strike zone. Mike Trout had a pretty great idea for helping umpires in Spring Training last year. He suggested easing them back into games like players, meaning the regular MLB umps work the first five or six innings of a game before giving way to minor league umpires. The veteran umps get to work back into things slowly, and the league would get a chance to evaluate younger umpires. The players get a month's worth of games to work themselves back into game shape. The umpires are asked to call nine innings right out of the gate. They're thrown right back into the fire. There has to be a better way. For all the crap we give umpires, they are the best in the world at what they do, but even they need some time to get into midseason form.
Joe asks: You're up by one in the ninth. Who are the hitters you'd least like to see coming up? I'd say Trout, Harper, Bryant, Correa, Altuve, Judge or Lindor.
Trout, Joey Votto, and Jose Altuve in that order. Trout is just so damn good. The power, the speed, the ability to hit basically anything. He's incredible. For my money Votto is the best hitter in baseball. He doesn't chase out of the zone, he punishes anything in the zone, and he has power to all fields. Every time I see Votto make an out, I feel like the pitcher got lucky. As for Altuve, there's just no way to pitch that dude. He gets his bat on everything — Altuve makes contact on pitches he shouldn't even swing at — and he's so fast that defenses have to rush every play. Now he hits for power too. Those are my three. Trout, Votto, Altuve in that order.
Dave asks: So who's the third catcher? Torreyes? Because he'll do anything?
Yeah, it's Ronald Torreyes. He was the emergency third catcher the last two seasons — at least according to Joe Girardi he was — and I imagine the same will be true this year. Walker was drafted as a catcher and he caught three years in the minors before moving to the infield, though that was a long time ago, and I don't think he's an option back there. Same with Greg Bird, who was drafted as a catcher and caught a handful of pro games. Toe's the guy and hopefully it never ever comes to that.
Dennis asks: I've been wondering this for a while–how do they leave the bullet in Estrada's hip?! What does that mean, and why are they not removing it now?
I've been wondering this myself. I'm no doctor, so I did some googling, and answer seems to be that the surgery is more risky than the bullet itself. If Thairo Estrada needed surgery for repairs, they would've taken the bullet out because it could cause an infection. He didn't need surgery though, so it's easier just to leave it in. As long as the bullet isn't in a dangerous spot — which is apparently the case with Estrada since the doctors are telling him the bullet doesn't need to be taken out — they're not going to touch it. Seems crazy to me, but what the hell do I know. Blame Hollywood. Whenever someone gets shot on television or in a movie, the doctor says the bullet has to come out right away, so now everyone thinks the bullet always has to come out even though that often isn't the case.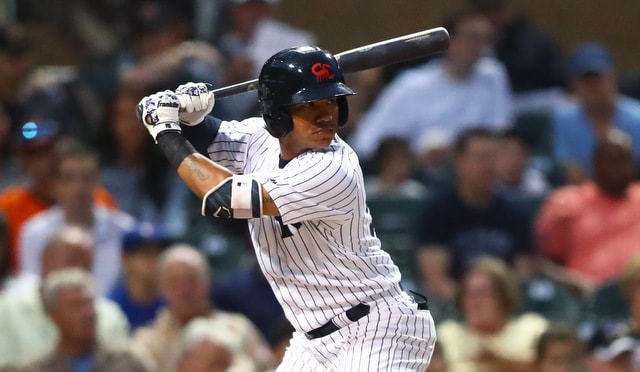 Tommy asks: I've never really cared much about the Yankees beating the Mets – I'm not from New York; in fact, I'm 50 miles from Boston. I've noticed you get an extra kick out of beating the Mets (as I'm sure a lot of New Yorkers do). My question is: impact on standings aside, do you get more satisfaction out of the Yankees beating the Red Sox or the Mets?
They are very different types of satisfaction for me. Beating the Mets is mostly schadenfreude for me because literally everyone in my family is a Mets fan, so I like to needle them about it. I don't really see the Mets as a rival. They're not in the same division or even in the same league. They just happen to share the same city. Meh. Beating the Red Sox is very different. That's more hardcore fandom, because the Yankees and Red Sox are bitter rivals, and they're in direct competition for the AL East title each year. Every time the Yankees beat the Mets, it feels like the older brother beating the little brother. Beating the Red Sox doesn't feel that way, at least I don't think. I'd say beating Boston is more satisfying than beating the Mets because there's more on the line. Those Yankees vs. Red Sox games are not for the faint of heart. They are battles. It feels like whichever team wins really accomplished something.
Williams asks: JRM most likely will be DFA'd by Arizona. JRM obviously has (at least a little) long term upside over Romine but is a marginal upgrade at BUC worth rocking the boat?
The Diamondbacks are set to go with Alex Avila and Jeff Mathis behind the plate this year — utility man Chris Herrmann can catch as well — and John Ryan Murphy is out of options, so he's probably going to end up on waivers at some point. He's been really bad since the Yankees traded him away. Murphy hit .146/.189/.225 (3 wRC+) in 97 big league plate appearances and .237/.299/.332 (76 wRC+) in 583 minor league plate appearances the last two years. Yikes. Longtime RAB readers know I was a big Murphy fan. I thought he had the tools to be a starting catcher in the big leagues. Obviously I was wrong. Murphy is three years younger than Romine, so you can talk yourself into him having more upside, but I'm not sure that is based on any fact. Seems like wishful thinking right now. I'm inclined to say sticking with Romine rather than dumping him for Murphy is the right move at this point in time.
Steve asks: I actually hate myself for asking this question, but if there actually was a 3B "competition" in camp, Drury is actually "winning" it right? He's quietly hitting the cover off the ball, while Andujar came blazing out of the gate but then kind of stopped hitting. SSS and all that, but it seems like Drury's been legitimately excellent as well. First world problems.
Yeah, probably. Drury is hitting .273/.351/.515 in 37 plate appearances this spring while Andujar is hitting .257/.270/.714 in 37 plate appearances. Andujar went 6-for-14 (.429) with four homers in his first five games and is 3-for-21 (.143) since. It was bound to happen. I love Andujar but he was never going to keep that up pace. Drury has performed better overall so far this spring, so if the Yankees are going to use Grapefruit League performance to decide the third base position, he'd be in the lead. They're not doing that though. Seems like the Yankees decided Drury would be the guy at third and Andujar would go to Triple-A for more seasoning as soon as the trade was made.