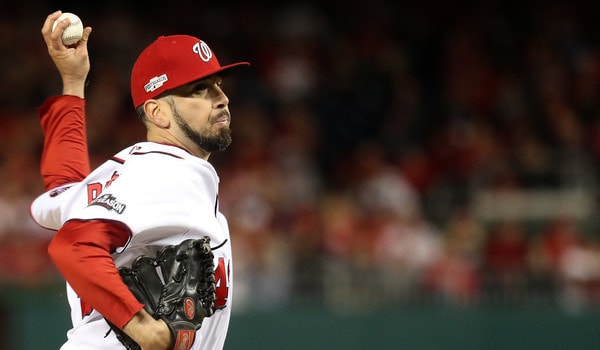 3:20pm ET: Marc Carig says Perez will earn a little more than $1M at the big league level. He adds Gio Gallegos has a groin injury and will begin the season on the disabled list, which is part of the reason the Yankees signed Perez.
12:07pm: The Yankees have signed veteran left-hander Oliver Perez to a minor league contract, according to Team Mexico Baseball on Twitter. Perez has played for Mexico in the World Baseball Classic and other international events throughout his career. He's supposedly heading to Triple-A Scranton.
Perez, 36, was in big league camp with the Reds this spring and it did not go well. He allowed ten runs on eight hits and four walks in 6.2 innings. They released him at the end of Spring Training. Perez spent the last two years with the Nationals. He had a 4.64 ERA (3.83 FIP) in 33 relief innings last year, and held left-handed hitters to a .227/.301/.361 (.291 wOBA) batting line with a 27.4% strikeout rate.
The Yankees had veteran southpaw Wade LeBlanc in camp as a non-roster player, but released him at his request a week or so ago. He then signed a Major League deal with the Mariners. Perez essentially replaces LeBlanc as the depth lefty reliever with Triple-A Scranton. Given his service time, his contract automatically includes a June 1st opt-out. There might be an earlier opt-out as well.