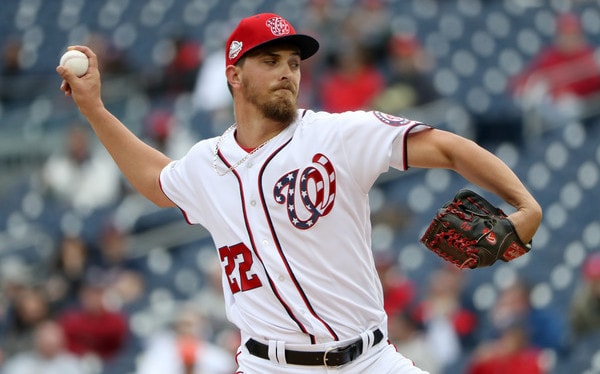 Following tonight's win, the Yankees announced they have acquired right-hander A.J. Cole from the Nationals for cash considerations. He's joining the big league team. David Hale was designated for assignment to clear 25-man and 40-man roster space.
Cole, 26, opened the season as Washington's fifth starter but lost the job after allowing 15 runs in 10.1 innings. Yikes. He's been an up-and-down guy for the Nationals for a few years now and has a 5.32 ERA (5.34 FIP) in 110 career big league innings. I wouldn't be surprised if the Yankees think he's a good candidate for their "stop throwing fastballs" approach. Cole does have a decent looking slider:
In all likelihood Cole is nothing more than an eight reliever capable of providing innings, which is basically the role Hale filled the last few days. Cole is out of options, so there's no stashing him in Triple-A. He's younger than Hale and possibly better. That's pretty much all there is to it.
Hale, 30, started the season with Triple-A Scranton before being called up this past weekend. He threw two scoreless innings to close out tonight's blowout win. So, thanks for the two innings, David. My guess is he'll accept his outright assignment and return to Triple-A.