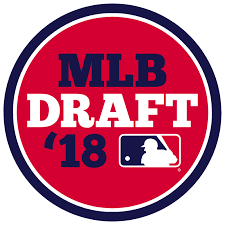 The three-day 2018 amateur draft wraps up today with rounds 11-40. The Yankees have had quite a bit of success on Day Three since the draft pool era began in 2012, selecting guys like Dustin Fowler, James Pazos, Caleb Smith, and Cody Carroll in the late rounds. We all want stars. But, in the late rounds, finding up-and-down players and trade chips is a pretty good outcome. Depth is important.
The Yankees have been fairly split in the first ten rounds this year, selecting four position players and six pitchers. Given all the lower level arms in the system, it wouldn't surprise me to see a position player heavy — relatively speaking, of course, since teams always draft more pitchers than position players — Day Three today. You can see all of the Yankees' picks right here. Here are my Day One and Day Two recaps, and here are some miscellaneous draft notes:
Not surprisingly, Georgia HS C Anthony Seigler (1st round) confirmed he will sign with the Yanks. "There's no doubt in my mind that I'm definitely going to sign with the Yankees. This is a no-brainer for me," he said on a conference call with reporters yesterday.
Tennessee HS OF Ryder Green (3rd round) played it a little more cool when asked whether he's signing. "It depends on the money and what happens there. Hopefully it's there, and if it's not, Vanderbilt is an unbelievable option," he said to WBIR. The kid admitted he has an agent in that interview, which ruins his college eligibility, so yeah, he's signing.
I'm not sure whether this is legit reporting or a throw-away line, but KWTX says Texas JuCo C Josh Breaux (2nd round) will "now forego that opportunity (at Arkansas) to play in the Yankees' organization." Even if it is a throw-away line, he's signing. Everyone in rounds 1-10 is signing.
Here are MLB.com's best available players. The tippy top high school guys aren't signing at this point. (Georgia HS RHP Kumar Rocker says he's going to college.) Seems to me the Yankees have enough draft pool space for an overslot Day Three signing a la Josh Rogers and Isiah Gilliam.
The draft concludes today and, thankfully, the conference call is now rapid fire, one pick after another. MLB really drags out Day One and Day Two nowadays. Anyway, the draft resumes at 12pm ET, and you can tune in on MLB.com. Here is MLB.com's draft tracker. Chat about all the day's draft action here.