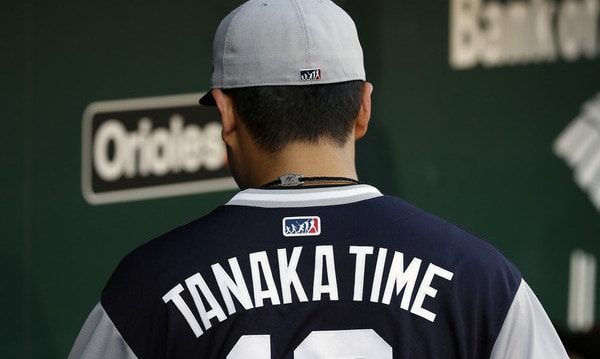 Welcome back to the Bronx. The Yankees won five times during their just completed six-game road trip and now they're back at Yankee Stadium to begin their second-to-last homestand of the season. Kinda sucks, doesn't it? It feels like the season started just yesterday, yet here we are, at the penultimate homestand of the year.
Well, anyway, the Jose Abreu-less White Sox are in town for a three-game series, and Masahiro Tanaka will be on the mound tonight to get things started. Tanaka has a 2.70 ERA (4.17 FIP) in his last eleven starts and 63.2 innings, you know. Home runs are still a problem (1.70 HR/9), but everything else has been great. I am looking forward to another strong Tanaka outing tonight. Here are the lineups:
New York Yankees
1. CF Aaron Hicks
2. DH Giancarlo Stanton
3. 3B Miguel Andujar
4. 1B Luke Voit
5. SS Gleyber Torres
6. RF Neil Walker
7. C Kyle Higashioka
8. 2B Ronald Torreyes
9. LF Shane Robinson
RHP Masahiro Tanaka
Chicago White Sox
1. 3B Yolmer Sanchez
2. SS Tim Anderson
3. RF Avisail Garcia
4. DH Daniel Palka
5. 1B Matt Davidson
6. C Omar Narvaez
7. 2B Yoan Moncada
8. LF Nicky Delmonico
9. CF Adam Engel
LHP Carlos Rodon
It has been a hot and humid day in New York. It dipped down into the 80-ish degree range last week and I thought the worst of summer was over, but lol nope. Hot and sticky again. Tonight's game will begin at 7:05pm ET and you can watch on YES locally and ESPN out-of-market. Enjoy the game.
Injury Updates: Happy one month anniversary of Aaron Judge (wrist) being placed on the disabled list. He still hasn't started swinging a bat. Remember when the Yankees said he'd return to game action in three weeks? … Didi Gregorius (heel) hit in the cage today but he has not yet started running at full speed. He's making progress and will see the doctor for a checkup tonight … Gary Sanchez (groin) is with Triple-A Scranton and will catch seven innings tonight, DH tomorrow, then catch a full nine innings Wednesday and Thursday. He'll be reevaluated after that.