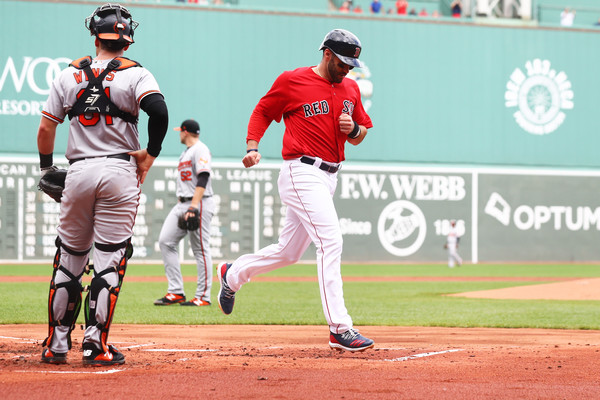 This is it, folks – the last series of the regular season. The Yankees are sitting at 98-61, meaning they've already clinched their best record since 2009, and their magic number for home-field advantage in the Wild Card game is one. That means that there is, in an ideal world, precious little to play for this weekend so long as we see a Yankees win or an A's loss at some point. So here's hoping for as little drama as possible.
The Last Time They Met
The Yankees hosted the Red Sox for a three-game set just over a week ago, taking two out of three by a combined score of 19-14. Some notes:
Aaron Judge returned to the lineup in the first game, but Neil Walker played the role of hero, knocking out what proved to be a game-winning three-run home run in the 7th inning. J.A. Happ was pretty good, too, allowing just one unearned run in 6 innings of work.
Luis Severino had arguably his best start of the month (if not the second half) in game two, tossing 7 innings and allowing 6 hits, 1 run, and 1 walk, while striking out 6.
Luke Voit was the story of the second game, though, going 4-for-4 with two home runs. He hit another home run the next night, too.
We won't talk about game three otherwise.
Check out Katie's Yankeemetrics post for more information.
Injury Report
Not much has changed since the last series – Marco Hernandez, Dustin Pedroia, and Carson Smith are done for the year, and Eduardo Nunez's knee is still bothering him.
Their Story So Far
The Red Sox are 107-52 with a +229 run differential, and clinched the best record in baseball what seems like a lifetime ago. They lead the majors in runs scored by 25 (the Yankees are second), and only the Astros and Dodgers have allowed fewer runs. As much as I hate to type these words out, they're the team to beat right now – and it'd be disingenuous to say otherwise.
The Lineup We Might See
Manager Alex Cora has been giving a bit of extra rest to his regulars this week, which isn't terribly surprising. Their go-to lineup is generally:
Mookie Betts, RF – .346/.437/.643, 32 HR, 30 SB, 187 OPS+
Andrew Benintendi, LF – .287/.364/.462, 16 HR, 21 SB, 122 OPS+
J.D. Martinez, DH – .330/.403/.629, 42 HR, 6 SB, 174 OPS+
Xander Bogaerts, SS – .288/.358/.517, 22 HR, 8 SB, 133 OPS+
Mitch Moreland, 1B – .244/.322/.433, 15 HR, 2 SB, 102 OPS+
Ian Kinsler, 2B – .243/.299/.383, 14 HR, 15 SB, 87 OPS+
Rafael Devers, 3B – .244/.301/.440, 21 HR, 5 SB, 97 OPS+
Jackie Bradley Jr., CF – .232/.312/.399, 13 HR, 16 SB, 91 OPS+
Sandy Leon, C – .180/.235/.284, 5 HR, 1 SB, 40 OPS+
Steve Pearce (138 OPS+) will start somewhere against J.A. Happ, Brock Holt (105 OPS+) will start a game or two at various positions, and Christian Vazquez (47 OPS+) should see some time behind the plate.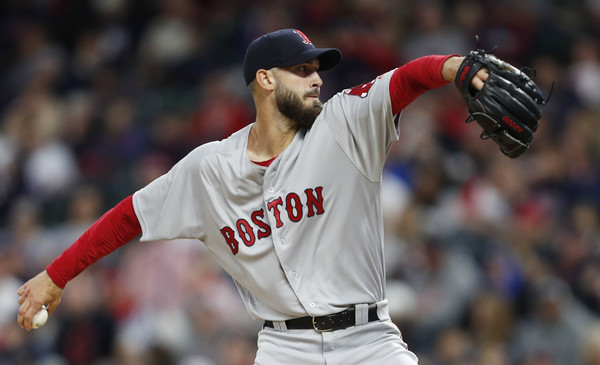 The Starting Pitchers We Will See
Friday (7:00 PM EST): LHP J.A. Happ vs. LHP Brian Johnson
Johnson started against the Yankees back on August 2, and it was a mixed bag for the 27-year-old southpaw. He walked away with the win and struck out 11 in just 5 innings … but he also allowed five runs. I suppose that's what happens when your team wins 15-7. But I digress. Johnson has been more than serviceable for the Red Sox this year, pitching to a 4.11 ERA (106 ERA+) in 96.1 IP split between the rotation and the bullpen.
Last outing (vs. CLE on 9/22) – 3.0 IP, 0 H, 0 R, 4 BB, 1 K
Saturday (1:05 PM EST): RHP Lance Lynn vs. RHP Nathan Eovaldi
Eovaldi has faced the Yankees twice since being acquired by the Red Sox, and he's been all but unhittable, pitching to the following line: 14.0 IP, 5 H, 0 R, 3 BB, 9 K. His ERA in the seven games between Yankees match-ups is 6.58, which is endlessly frustrating, as well.
Last outing (vs. BAL on 9/24) – 5.0 IP, 4 H, 1 R, 0 BB, 10 K
Sunday (3:05 PM EST): RHP Luis Severino vs. RHP Rick Porcello
Porcello has been his typically average-ish self this year, pitching to a 4.33 ERA (101 ERA+) in 189.1 IP. He rarely misses a turn in the rotation, and he's pitched into the sixth inning in 26 of his 32 starts. And his two best starts of the year have come against the Yankees; he threw a complete game one-hitter on August 3, and 7 innings of shutout ball on April 12. So let's hope Sunday is more similar to his May 9 start in which he allowed 5 runs in 5.1 IP.
Last outing (vs. CLE on 9/22) – 5.0 IP, 8 H, 4 R, 2 BB, 1 K
The Bullpen
Closer Craig Kimbrel is having his typically strong season, but he looked completely lost his last time out; he faced five batters, walking three and hitting one, and left the game with the bases loaded (and all of those inherited runners would go on to score).
It's a bit shaky behind Kimbrel, with knuckleballer Steven Wright being the only other standout of late. Ryan Brasier has been solid, as well (albeit prone to Yankees-related shellings), and Matt Barnes and Hector Velazquez have had good seasons.
Who (Or What) To Watch
It's a Yankees-Red Sox series with a little something on the line. That's all I need.