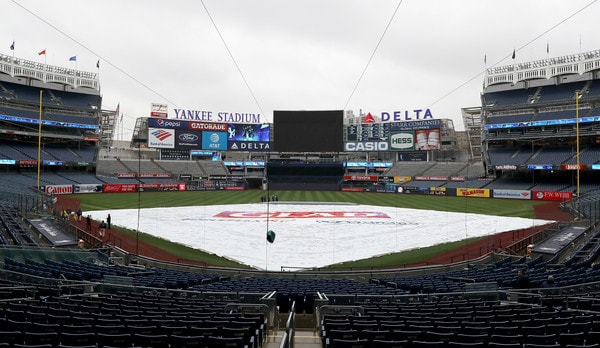 Well this is a new one. This afternoon's series opener between the Yankees and Red Sox has been pushed back from 1pm ET to 7pm ET, it has been announced. Can't say I ever remember a game being postponed until later in the day.
Today's game was an early 1pm ET start for Yom Kippur, which begins at sundown. Because today's game is officially postponed rather than delayed, fans can exchange their tickets. Here's the ticket policy. That's why this is not technically a delay. To allow fans to exchange tickets.
There is rain in the forecast throughout the afternoon, though things are supposed to clear up around 5pm ET or so. When I checked yesterday, the forecast said it would rain right through the night, so things have improved. A night game it is.