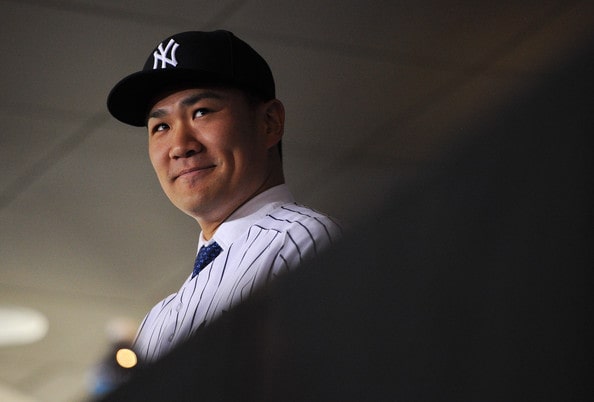 Welcome to 2019. The present day Yankees are looking for bullpen help and a middle infielder to replace the injured Didi Gregorius. The 2013 going on 2014 Yankees were looking for rotation help and a Robinson Cano replacement at this moment five years ago. They went 85-77 the previous year and missed the postseason for the first time since 2008, and it was clear they needed more help to return to October in 2014.
At this point of the 2013-14 offseason the Yankees had already made most of their major moves. Brian McCann, Jacoby Ellsbury, and Carlos Beltran had all been signed and both Derek Jeter and Hiroki Kuroda were re-signed. The Yankees still had to figure out second base and they needed to get Kuroda, CC Sabathia, and Ivan Nova some rotation help. On the first day of 2019, it's time to go back in time five years to January 2014. Here's the latest edition of our MLB Trade Rumors archives series.
January 10th, 2014: Yankees Sign Matt Thornton
More than three weeks after the initial agreement was reached, the Yankees have officially announced their two-year deal with left-hander Matt Thornton. The longtime White Sox hurler will reportedly receive a $7MM guarantee. Thornton is represented by Diamond Sports Management.
Man, I'd forgotten Matt Thornton was a Yankee. He had that great stretch with the White Sox from 2008-10 (2.70 ERA and 2.46 FIP) before gradual decline started to set in. Thornton's surface numbers with the Yankees were pretty good (2.55 ERA and 2.73 FIP in 24.2 innings) but he had some trouble with inherited runners and a few notable meltdowns. The Yankees let him and the $4.5M remaining on his contract go to the Nationals on a straight August trade waiver claim. Salary dumped him. Those multi-year contracts for left-on-left relievers didn't out well for the Yankees for a while there.
January 11th, 2014: Alex Rodriguez Suspension Now 162 Games
The result of Alex Rodriguez's appeal is in, and he will be suspended for 162 games, Bob Nightengale of USA Today tweets. Rodriguez plans to appeal the suspension in federal court. The suspension will cover the full 2014 season, and also the postseason, Yahoo! Sports' Tim Brown tweets. The suspension previously was 211 games. Even though the suspension was reduced, the decision by arbitrator Fredric Horowitz appears to be a victory for Major League Baseball, which won a suspension for A-Rod that goes far beyond those of other first-time PED offenders.
What a nightmare this was. The appeal process was ugly — A-Rod did all sorts of radio interviews and bashed the entire process while it was still ongoing (at one point he claimed the Yankees made him play through his hip injury hoping it would end his career) — and eventually his suspension was reduced. He then filed lawsuits against the Yankees, MLB, the MLBPA, and some others. They were later dropped. For a while there though, Rodriguez's appeal and the fallout was ugly. The ugliest period for the Yankees in a long time.
Two weird things about A-Rod's suspension. One, the suspension covered 162 games, but the Yankees still had to pay Rodriguez for the team's 20 off-days in 2014. For real. That amounted to a little more than $3M. And two, A-Rod could've still gone to Tampa and been a full participant in Spring Training, which would've been a major distraction. Ultimately, he announced he wouldn't go to camp when he dropped all his lawsuits and whatnot. Imagine though? A-Rod suspended for the regular season but still a regular in Spring Training? That would've been a hoot.
January 11th, 2014: Minor Moves: Coello, Braddock, Keppel, Manzella
The Yankees have signed righty reliever Robert Coello to a minor-league deal, Baseball America's Matt Eddy tweets. Coello, 29, pitched 17 innings for the Angels in 2013, posting a 3.71 ERA with 12.2 K/9 and 4.2 BB/9.
Oh man, I totally forgot about Coello. He never did pitch for the Yankees — Coello had a 1.69 ERA (3.08 FIP) in 32 innings with Triple-A Scranton before being released at midseason — but he was notable because he threw what amounted to a knuckle-forkball. Coello gripped it like a forkball but the ball had no spin like a knuckleball. The statheads nicknamed it the WTForkball. Look: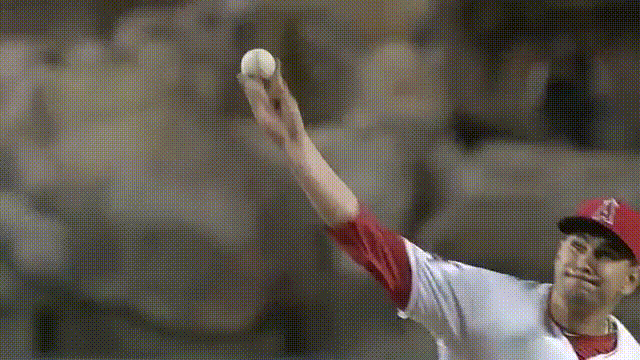 Coello hooked on with the Orioles after the Yankees released him, then he spent 2015 in Triple-A with the Giants and Rangers, and 2016 in Korea. He's been out of baseball since. Thanks to the WTForkball, Coello struck out 39 (and walked 17) in 29 career MLB innings with the Red Sox, Blue Jays, and Angels.
January 11th, 2014: Reynolds Unlikely To Return To Yankees
Mark Reynolds is unlikely to return to the Yankees, Mark Feinsand of the New York Daily News tweets, citing a source who says the Yanks have only offered the infielder a minor-league deal. "He won't take that," Feinsand says.
The Brewers gave Reynolds a one-year deal worth $2M about a week later and he went on to hit .196/.287/.394 (87 wRC+) with 22 homers in 2014. Five players batted 140 times as a right-handed hitter for the 2014 Yankees. Their numbers:
Francisco Cervelli: 130 wRC+ (in 162 plate appearances)
Mark Teixeira: 97 wRC+ (in 146 plate appearances as a right-handed batter)
Derek Jeter: 75 wRC+ (in 634 plate appearances)
Alfonso Soriano: 66 wRC+ (in 238 plate appearances)
Carlos Beltran: 52 wRC+ (in 153 plate appearances as a right-handed batter)
Reynolds was terrible in 2014 and he would've been the third best right-handed hitter on the Yankees. Woof. Reynolds is still around though. Dude hit .248/.328/.476 (112 wRC+) with 13 homers as a part-timer for the Nationals this season, and even had a 5-for-5 with 10 RBI game. Twelve years in the big leagues, six homers away from 300 for his career, and nearly $30M in contracts. Not too shabby.
January 12th, 2014: Yankees To Sign Scott Sizemore
3:50pm: Sizemore has opt-out dates of May 1 and August 1, if he isn't on the Yankees' 25-man roster, tweets Joel Sherman of the New York Post. In a second tweet, Sherman reports Sizemore had two Major League offers, but saw more opportunities with the Yankees.

10:55am: The Yankees have agreed to a minor league contract with infielder Scott Sizemore, FOX Sports' Ken Rosenthal reports (Twitter link).
The 2014 Yankees had such a crummy infield that I was on this very website practically begging them to give Sizemore more playing time. He hit .266/.329/.433 (108 wRC+) with Triple-A Scranton that season and went 5-for-16 (.313) in his brief big league stint with the Yankees. Once you've begged for Scott Sizemore to get playing time, potentially replacing Didi Gregorius with Tyler Wade or Hanser Alberto doesn't seem so bad.
January 13th, 2014: Yankees Sign Brian Roberts
JAN. 13: After nearly a month, Roberts' deal with the Yankees is now official, reports Joel Sherman of the New York Post (on Twitter). Roberts will receive Alex Rodriguez's 40-man roster spot.
Going from Robinson Cano to late career Brian Roberts was like going from, well, Aaron Judge to Shane Robinson. It was bad. Roberts hit .237/.300/.360 (86 wRC+) in 348 plate appearances for the Yankees, and he was very uneven. He hit a tolerable .247/.318/.367 (95 wRC+) in April and May and a dreadful .226/.281/.352 (77 wRC+) in June and July before being released. Roberts did do this though …
… and that was pretty cool. No one picked Roberts up after the Yankees cut him loose and he retired as a career .276/.346/.409 (101 wRC+) hitter with 1,527 hits and +30 WAR. Nice little career he had. Too bad injuries sabotaged his early 30s. Roberts could've been up over 2,000 hits otherwise.
January 13th, 2014: Yankees Have Asked Padres About Trade For Infielder
The Yankees have inquired with the Padres about the possibility of trading for some of San Diego's infield depth, reports Jon Paul Morosi of FOX Sports (Twitter links). The most realistic target is utilityman Logan Forsythe, according to Morosi.
At the time the Padres had Forsythe, Chase Headley, Jedd Gyorko, and Everth Cabrera on the infield. The Yankees eventually acquired Headley and had on-and-off interest in Gyorko and Forsythe over the years. I distinctly remember folks in our comments and on social media first wondering why the Yankees wanted Forsythe (73 wRC+ in 2013), then wondering why the Yankees didn't get him from San Diego after he broke out with the Rays a year later (125 wRC+ in 2015). Good times.
January 16th, 2014: Yankees Release Vernon Wells
JANUARY 16: The Yankees have released Wells, according to the MLB.com transactions page.
Wells was designated for assignment to clear a 40-man roster spot for Thornton and there as much rejoicing. Wells hit .233/.282/.349 (77 wRC+) with the Yankees in 2013 — that includes a .216/.258/.296 (49 wRC+) batting line after April — and no team signed him after he was cut loose. Probably not a good sign that so many 2013-14 Yankees were immediately shuffled into forced retirement after being released, huh?
January 22nd, 2014: Yankees Sign Masahiro Tanaka
After months of drama and speculation, the Masahiro Tanaka saga has come to an end. The Yankees today officially announced that they've signed the Japanese righty to a seven-year contract that is reportedly worth a massive $155MM. The contract provides Tanaka with an opt-out clause after the fourth season and also contains a full no-trade clause. Tanaka is represented by Excel Sports Management — the same agents that negotiated Clayton Kershaw's record-setting extension.
It's easy to forget how young Tanaka was at the time. On the day he officially signed with the Yankees, Tanaka was 131 days older than Luis Severino is today. The Yankees were getting the prime years of a very talented pitcher — a talented pitcher with no MLB track record, but a talented pitcher nonetheless — and, by and large, Tanaka has delivered. In the first five years of his contract he's pitched to a 3.59 ERA (118 ERA+) and 3.80 FIP with +15.6 WAR in 824.2 innings. Over the last five seasons Tanaka ranks 21st in WAR despite being 34th in innings. And he's delivered in the postseason too. Imagine where the Yankees would be without him the last few years? In an era when most big money pitching contracts become disasters, Tanaka's been well worth the money.
January 22nd, 2014: Yankees Designate David Huff For Assignment
The Yankees announced that they've designated left-hander David Huff for assignment in order to clear a 40-man roster spot for Masahiro Tanaka.
Huff somehow had two stints with the Yankees. He threw 34.2 innings with a 4.67 ERA (4.95 FIP) in pinstripes in 2013, was traded to the Giants for cash after this DFA, then was reacquired for cash in June 2014. Huff had a 1.85 ERA (4.00 FIP) in 39 innings in his second stint with the Yankees. David Huff really had a 3.18 ERA (4.45 FIP) in 73.2 innings with New York? Who knew? This past season he had a 4.87 ERA in 94.1 innings for the Yakult Swallows in Japan.
January 22nd, 2014: AL East Notes: Carp, Blue Jays, Yankees, Robertson
David Robertson will be the Yankees' closer in 2014, Steinbrenner told Sherman and Dan Martin of the New York Post. Cashman wasn't quite as firm during a media conference, saying that Robertson is "obviously…the odds-on favorite" but not ruling out any further bullpen additions.
Everyone freaked out — understandably, I think — about having to replace Mariano Rivera in 2014, yet Robertson made it easy. He had a typical Robertson season after moving from the eighth inning into the ninth inning. And, really, the Yankees haven't had much trouble replacing Rivera at all. At least not during the regular season. Their post-Rivera closers:
2014: Robertson
2015: Andrew Miller
2016: Aroldis Chapman (then Dellin Betances after the trade)
2017-18: Chapman
There have of course been some hiccups along the way — closers always have hiccups, they're inevitable during a 162-game season — but, by and large, the Yankees have fared pretty well in the ninth inning since Rivera retired. Things aren't quite as automatic in the postseason and that's the key difference. There will never be another like Mo in October.
January 27th, 2014: Minor Moves: Chris Leroux, Pete Orr, Blake Davis
29-year-old righty Chris Leroux has inked a minor league deal with the Yankees, tweets Ben Nicholson-Smith of Sportsnet.ca. The Canadian hurler has 69 2/3 MLB innings under his belt, all in relief, over which he has maintained a 5.56 ERA and 8.1 K/9 against 4.3 BB/9.
The Yankees signed Leroux after he allowed 26 runs in 22 innings for the Yakult Swallows in Japan in 2013. He spend most of the 2014 season with Triple-A Scranton (4.94 ERA and 4.25 FIP) but he did manage to find himself in the Bronx for two appearances. Two innings, five runs. Leroux hasn't pitched in the big leagues since and he's been out of baseball since 2016. David Hale was the 2018 Chris Leroux. I wonder who 2019's Chris Leroux will be?
January 29th, 2014: East Notes: Kimbrel, Rodney, Yanks, Phils, Red Sox
Also from Martino, the Yankees haven't had any talk with Rodney since one "very preliminary" discussion back in November. While the team is aware of its bullpen holes, a Major League source tells Martino that they lack the payroll flexibility to address the 'pen after signing Masahiro Tanaka. The Yankees are hoping that Dellin Betances can serve as a power reliever, Martino adds.
Geez, I don't remember the Yankees being in on Fernando Rodney at all. He tends to make things interesting and I've always kinda hoped the Yankees would steer clear because of that. Rodney had that rebirth season with the Rays in 2012 (0.60 ERA and 2.13 FIP) and was again pretty good with Tampa in 2013 (3.38 ERA and 2.84 FIP). The Mariners gave him two years and $14M and hey, he saved 48 games with a 2.85 ERA (2.83 FIP) in 2014. Things have gone downhill a bit since then. Still pretty amazing 41-year-old Fernando Rodney was out there slinging 95 mph fastballs in 2018. May we all have that sort of longevity.