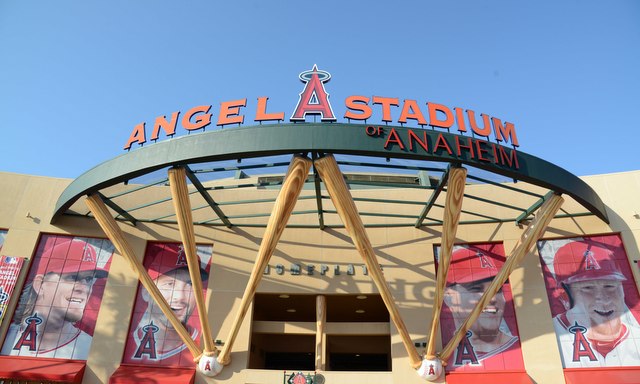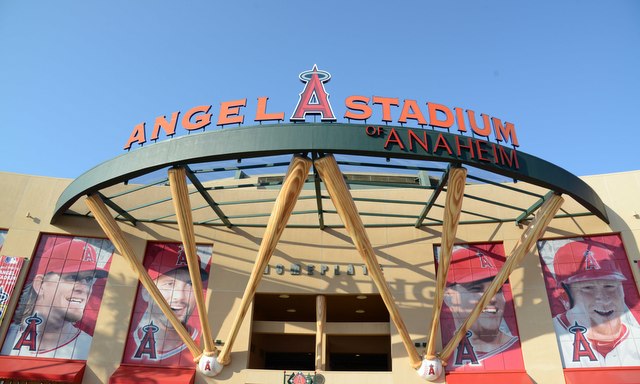 The homestand is over and the Yankees will spend RAB's final week out on the West Coast. Rude! Well, anyway, the Yankees have won three straight games and five of their last six games, so I hereby deem them: On a roll. They're on a roll. Now they have to keep it going out on the other side of the country.
"We've lost a couple of guys who are irreplaceable here, but we've got to find a way to do it," Austin Romine said to Dan Martin following yesterday's walk-off win. "Guys are hitting pretty high in the lineup that wouldn't necessarily be there … We've got to scrape and claw for wins, whenever they come."
Once upon a time Anaheim was a house of horrors for the Yankees. Those were the Joe Torre era Yankees though. The Yankees have won seven of their last ten games in LAnaheim now. Free advice: Don't pitch to that Mike Trout guy. Make it so the other Angels have to beat you. Here are the lineups:
New York Yankees
1. CF Brett Gardner
2. 1B Luke Voit
3. SS Gleyber Torres
4. LF Clint Frazier
5. RF Mike Tauchman
6. DH Mike Ford
7. 3B Gio Urshela
8. C Kyle Higashioka
9. 2B Tyler Wade
LHP J.A. Happ
Los Angeles Angels
1. 2B David Fletcher
2. CF Mike Trout
3. SS Andrelton Simmons
4. 1B Albert Pujols
5. DH Kevan Smith
6. C Jonathan Lucroy
7. RF Kole Calhoun
8. 3B Zack Cozart
9. LF Brian Goodwin
RHP Matt Harvey
I'm not even going to bother to check the weather. Safe to assume it is a lovely night in Orange Country. Tonight's game is scheduled to begin at 10:07pm ET and you can watch on the YES Network locally and MLB Network nationally. Enjoy the game.
Rotation Update: Jonathan Loaisiga is being called up to make a spot start tomorrow, Aaron Boone announced. No one's hurt or being skipped. The Yankees are just giving their five regular starters an extra day. It'll be Loaisiga on Tuesday, Domingo German on Wednesday, and CC Sabathia on Thursday. Going with Loaisiga tells you all you need to know about how little bang for the buck they thought they'd get from Gio Gonzalez.