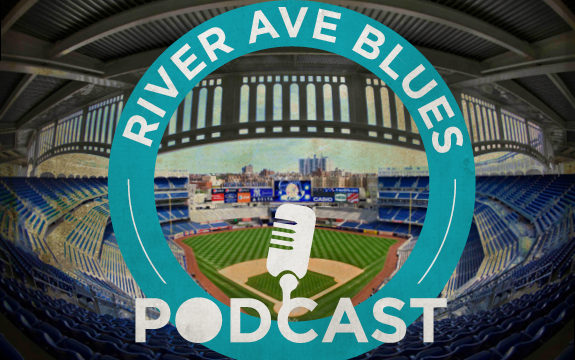 Guest: Jason Wojciechowski of BeaneBall, an A's blog, and Back of the Bullpen, a general baseball podcast. We're talking about the upcoming A's series and how they have turned players like Brandon Moss and Josh Donaldson into stars.
To open the show Jay and I are running down some general items, including the recent series against Seattle and some frustrations with the team.
Mike joins us a bit later to talk about the draft, particularly about the Yankees' strategy and how it fits with their intentions during the international signing period. And of course we're talking Rob Refsnyder.
Spoiler: We don't talk potential trade targets at all. Not once. A disappointment, I know.
iTunes link: here. Wanna leave us a review? It would be much appreciated.
Remember to email in your questions for the next show, podcast at riveraveblues.com.
You can also give us a call us at 716-393-5330 and leave a voicemail. We'll play it on air and answer it. It'll feel more radio-like that way.