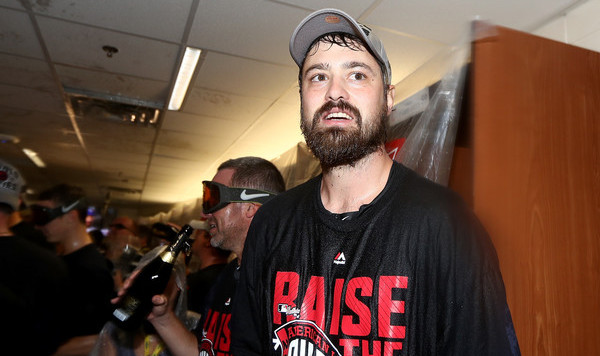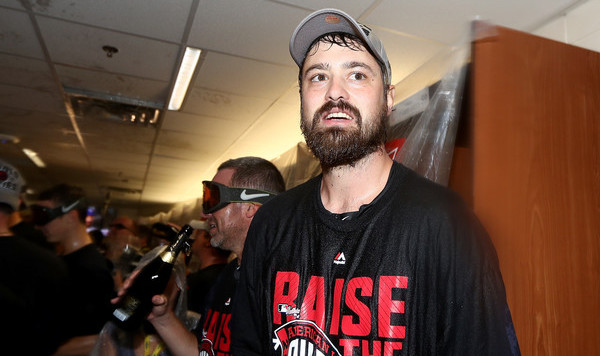 The World Series
With the Chicago Cubs clinching the NL pennant, earning a spot in the World Series opposite the Cleveland Andrew Millers, one of the two longest World Series droughts in baseball will come to an end. Many have noted all the stuff that's happened since the Cubs had last been in the Fall Classic (1945) and this will be the first time the Cubs franchise will play in a World Series that features players of color.
As it has been since 2009, rooting in the World Series will be relatively stress free. That's the one upside of the Yankees missing the playoffs that I always mention this time of year. Watching playoff baseball–or any sport's playoffs, for that matter–without having to live and die with each pitch is a wonderful experience. Granted, the combination of having an infant with me and the 8 PM start times, I really only get a few innings of stress-free enjoyment until the Sandman–and I don't mean Mariano Rivera–comes and gets me.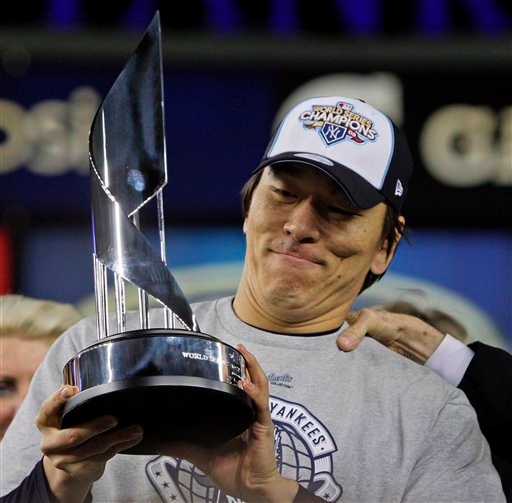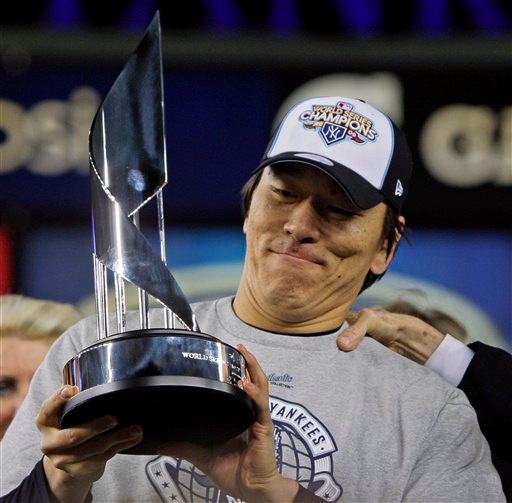 Awards Season
When the World Series ends, awards season begins to kick off the Hot Stove season. I used to be very into this time of year, getting very passionate about whom I thought should win, spilling a lot of digital ink and dying on a lot of digital hills about this. Still, that doesn't mean I've abandoned the idea of having opinions about this thing. Without doing any sort of real research, my picks for the awards are:
AL MVP: Mike Trout. It should just be Trout until…whenever? I know there are cases for other players this year, but the MVP is Mike Trout and probably will be Mike Trout next year, too.
NL MVP: Kris Bryant. Great year? Check. Successful team? Check. A narrative? Check. Dude's probably got this in the bag and has for a long while.
AL Cy Young: Masahiro Tanaka. Why? Because I'm being a homer, dammit, that's why.
NL Cy Young: Jose Fernandez. Call this a sentimental pick, but I don't care. Jose Fernandez and the way he approached baseball represent everything good and right about the game. His attitude made baseball fun for him and those around him in myriad ways. The voters should honor his spirit with this year's award, then create an award named after him from here on out.
AL ROY: Gary Sanchez. I'm still a homer.
NL ROY: Cory Seager. This one is so obvious it's almost boring. If you wanna throw Trea Turner a vote or two, fine, but it's likely to be Seager, as it well should be.
Changes
Once again, the Yankees are going to look way different next year than they did this year. Alex Rodriguez and Mark Teixeira are gone. It's possible that one of Brett Gardner or Brian McCann will be gone. It seems that the team's only constant has been change lately, though this year's additions may be a bit harder to predict. I'm sure they'll go after a big bullpen arm, but beyond that, I'm really not sure. But, either way, I'm looking forward to seeing a new group out there for 2017, especially when that means full years from Gary Sanchez, Aaron Judge, and hopefully Greg Bird.