We've spent some time dissecting the team's performance through the first half of the year. Mike wrote about the A's, the B's, and the C's while I covered the D's. Let's wrap this up with the F's and incompletes.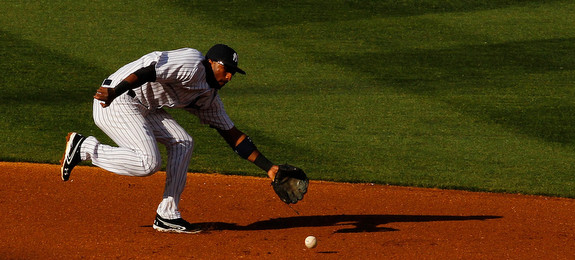 Every championship-caliber team has a group of individuals who go above and beyond, who perform incredible feats in incredible moments. These are the players who carry the team on their shoulders through thick and thin. Unfortunately, the players listed in this post are not those guys!
No, instead we're going to discuss the "F" team. These are the retreads. These are the players that we, as fans, wish we did not have to watch on a daily basis. These guys are the ones who make us cringe, curse, and grind our teeth for three hours or so a night on a daily basis.
The Shortstops
Ah, yes, the shortstops. Jayson Nix. Alberto Gonzalez. Luis Cruz. Reid Brignac. Eduardo Nunez*. You've all been awful. For simplicity's sake, let's refer to the old table.


It's sad, really. The Yankees shortstops have collectively posted a .241 wOBA and a 44 wRC+ (-1.2 fWAR). Relative to the rest of the league, this production (or lack there of) is ranked second worst in all of baseball.
While power is certainly a bit of a rarity from the shortstop position, it is both saddening and mildly surprising (at least to me) that this group, together, has only managed two (!) homeruns thus far. Hell, even the Marlins have three (though to be fair, the Cardinals and the White Sox both have one, and the Rangers none). I think, more than anything, what this tell us is a) how fortunate the Yankees are to have had Derek Jeter all these years, and b) how even a super-star in decline (like Derek Jeter or A-Rod perhaps) can still be a really preferable option to the alternative much of the time.
If the Yankees expect to reach the playoffs, they'll need more from these guys, plain and simple. We're not talking Troy Tulowitzki production (though that would be okay too), they just can't be well-below replacement level. Right now, the shortstop position is a black hole in the lineup and it's noticeable.
* I was a little torn about whether Nunez belonged in the "Grade F" group or with the "Incompletes."  At the end of the day I chose to throw him in with this lot which is probably a bit unfair. Nunez had a really great opportunity to prove his valuable to the team early on when it became obvious that Jeter would not be available for much of the year, and simply has not capitalized on his opportunity. Anyway you look at it, Nunez' season has to be deemed a disappointment thus far. Of course, if you feel it's unfair to give him a letter grade given his limited playing time, that's fine too.
The Third Basemen


Next stop on the depressing infield tour is third base. It's ugly. Really ugly. The good news is that the Yankees third basemen ranked higher relative to the league than their shortstop counterparts. The bad news is it's not by much. They rank fourth worst in all of baseball with only the Twins, Blue Jays, and Brewers trailing. The group has managed to hit six home runs collectively (over 625 plate appearances) and has batted to a .219/.279/.295 (.256 wOBA, 56 wRC+) line. They haven't taken many walks (6.2 BB%) though they have struck out at fair pace (25.8 K%), and as already mentioned, power has been a scarcity.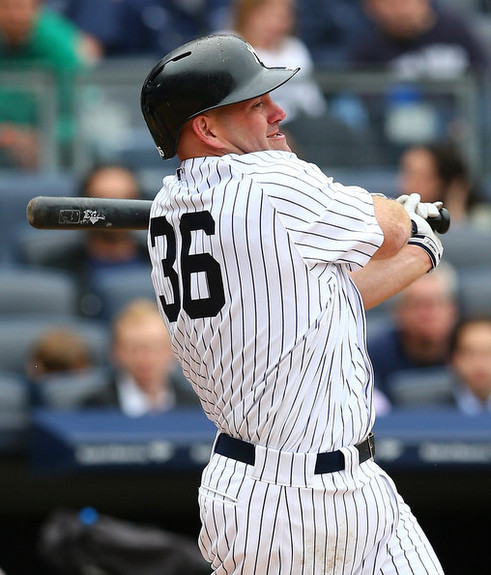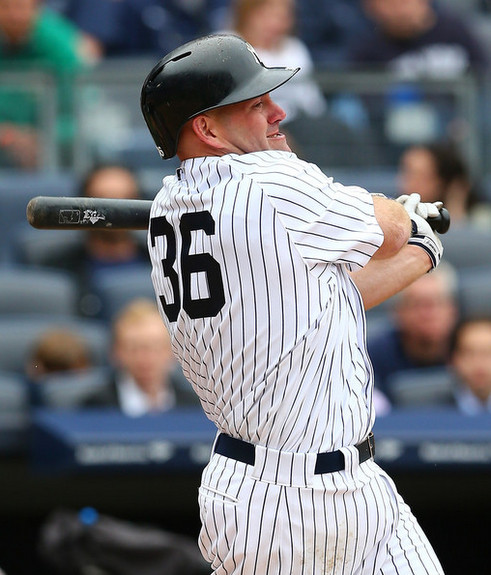 The culprits hear are pretty obvious. Kevin Youkilis was the super non-durable (and super desperate) backup plan to Alex Rodriguez. Even prior to his back injury, which ultimately sidelined him for the year, he looked pretty shot. He was getting an awful lot of weak ground outs down the third base line.  His patented patience never really surfaced and he basically looked uncomfortable at the plate from moment one. I suppose if you're generous you can give him a pass if you want to call his season "incomplete" too. I'm not that generous though. He's getting an "F" in my book.
From there you can talk about Nix, who really has been used way more than he probably should be in an ideal scenario. Frankly, he was getting exposed out there. He's an adequate fill in on occasion, but he's not a starter. If the Yankees keep throwing him out their day in and day out, they should expect below replacement level production. As for Adams, I wrote a while back that we should temper our expectations. Well, our expectations certainly have been tempered. After an impressive hot streak following his big league arrival, he's basically looked lost at the plate for months. There was a pretty clear reason why was he was optioned to AAA.
Austin Romine
I hate seeing the young guys come up and struggle even though they do it most of the time. I mean, it has to be tough making the transition. After a lifetime of hard work, a prolonged stay in the Majors simply doesn't pan out for many. For others, it's a precious window that closes quickly. Very few stick around for an extended period of time, and even fewer make a big impact. That's not to say Romine won't enjoy a successful MLB career, but he's had a pretty rough start.
At this point, Romine has batted .160/.182./.213 (.176 wOBA, 0 wRC+) and has been worth -0.4 fWAR.  He's taken basically no walks (1.3 BB%) and has struck out 22.8% of the time. This includes zero home runs. Of course, he's only had 79 plate appearances. Joe Girardi's been unable to play Romine because he's been awful in limited opportunities. It seems like this has probably been fairly detrimental to Austin's confidence (and the team's confidence in him). Romine, on the other hand, really hasn't been able to bounce back because he rides the bench almost full-time. On the plus side, when he is in the game, he puts forth solid defense for the most part.
When I think about Romine's predicament, I ultimately arrive at one point: the Yankees were not adequately prepared at catcher, and Romine was probably not ready to be a big leaguer when he was brought up. He missed substantial time during his minor league development due to back injuries in 2011 and 2012, and really never had the chance to progress at a typical pace. He was thrown onto the big league roster when Francisco Cervelli went down, and backup catcher Chris Stewart became the primary backstop. Maybe we should be apologists for Romine. Maybe we shouldn't be. Either way, he's been pretty abysmal through the first half.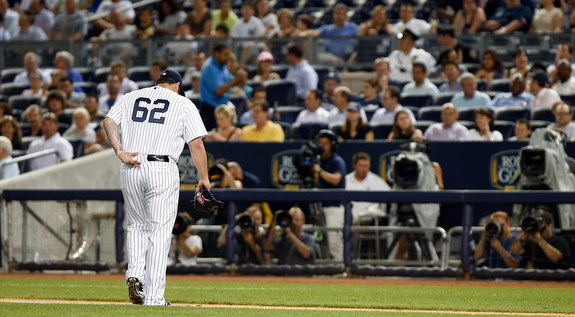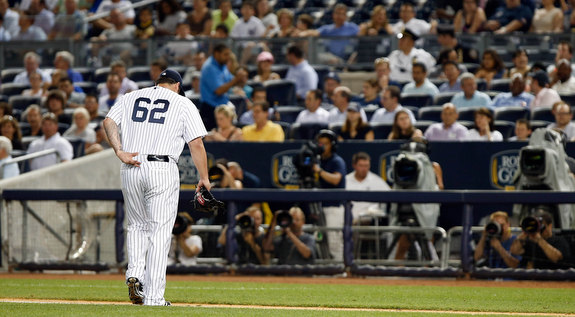 Joba Chamberlain
It appears as though the Joba Chamberlain saga is finally coming to a rather inglorious end. The once heralded prospect turned elite setup reliever, turned failed starter, turned back into not-quite-so-elite reliever will likely be gone by the trade deadline, or if not, most certainly by the off-season. Although Joba spent some time this season on the disabled list with a strained oblique, there were no massive setbacks to deal with like Tommy John surgery or an ankle dislocation.
As for Joba's pitching stats, they speak for themselves (negatively). Through 22.1 innings pitched, he's produced a 5.24 ERA (5.03 FIP). Joba's strikeout rates are definitely respectable, as they generally are (8.87 K/9), but he's given up way more walks (4.3 BB/9) than normal. He's also seemed way more prone to the long ball (1.61 HR/9) than he has in the past. While I'm sure Joba wasn't delighted about losing his eighth inning gig to David Robertson a couple seasons ago, I'm sure he's been pretty disheartened this year about losing the seventh inning job as well. In fact, he's no longer really being used in any high leverage situations, mostly just mop up duty at this point. Instead of responding to the challenge positively, Chamberlain has taken a step backward. As David Cone noted on Sunday afternoon's brutal loss to the Twins, he looks like isn't throwing with any conviction.
I do believe Joba is a better pitcher than what we've seen this season, and I wouldn't be surprised if he turned things around in the second half whether with NY or somewhere else altogether. Not to bludgeon a dead horse much further, I also believe the Yankees have mishandled Joba for a few years now, which in turn has hindered him to some degree. Ultimately though, Chamberlain needs to be accountable for his production, which has been pretty lousy. Basically, this seems like a sad ending to what otherwise could have been a promising career in pinstripes. In any event, I think the relationship between Joba and the organization has soured, which is a shame.  Such is life.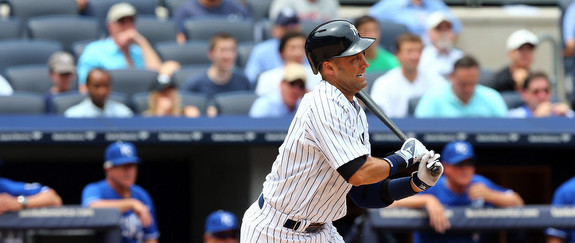 The Incompletes
Mike and I were originally thinking of dedicating a separate article to the walking wounded. This includes Derek Jeter (ankle, quad), Mark Teixeira (wrist), Curtis Granderson (forearm, hand), A-Rod (hip), and Cervelli (hand, elbow). What is there really to say though? Injuries have decimated this team.
Would the Yankees be six games back out of first place if these guys weren't all injured? Maybe. I have to believe though they'd be much more formidable. I suppose it's appropriate to throw Zoilo Almonte into the mix as well. While he's been a breath of fresh air offensively with all the quality at bats, he hasn't been around all that long. After a torrid start, he's since cooled somewhat, and who knows what he'll happen from here (though if I had to guess, I'd say he'll turn back into the AAAA guy I expected).
The team could have absorbed extended injuries to one or two of these guys perhaps. Having them all out basically all season has been a nightmare though. Who knows how long Jeter will be sidelined with this most recent setback, or whether A-Rod will face a big suspension. Granderson's basically a non entity at this point. All we do know is that the guys who have been brought on board to supplement the production of these big names aren't getting it done. While we can't grade these players on game performance, I think we can say it's been a very disappointing season for them (and the team) in terms of injuries.