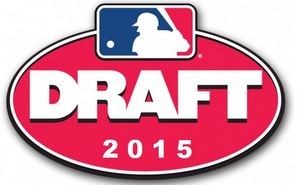 With the first two days of the 2015 draft complete, we're down to Day Three, the day teams take some risks and build organizational depth. Inevitably, several prospects who will develop into very good big league players will be drafted today. Baseball's weird like that. So many guys fly under the radar and turn out better than expected.
The Yankees went college heavy on Day One and Day Two, which is their thing now. Fast-moving college players because they haven't had a whole lot of success with riskier, long-term development prospects the last several years. The Yankees will definitely roll the dice on some prep players today — they have to use the bonus money they saved on Day Two somewhere — but won't sign them all. Cast a wide net, hope to catch a few fish.
Here are the best available players according to Baseball America. The top 15 are all high school players and all 15 are still on the board because teams aren't confident they can sign them. Day Three picks are not tied to draft pool space, so teams can select those players, see if they'll change their mind about turning pro, and not lose anything if they go to college. The Yankees figure to make a few picks like that.
Day Three of the draft begins at 12pm ET and, thankfully, the picks are rapid fire now. One right after the other. How else are they supposed to cover rounds 11-40 in one day? The entire draft used to be like this. It was glorious. Here is the MLB.com audio feed and the MLB.com Draft Tracker. Use this thread to talk about the final day of the draft. We'll have a regular game thread along for this afternoon's game shortly.