Although Mike promised an end to the season preview series with his excellent haikus, I'm here to break that promise. Mike's and Joe's exhaustive previews touched on everything but the stadium, and while Yankee Stadium in its seventh season isn't undergoing major changes, there are a few additions — not all welcome — to the House That George Built. So as fans start to line up in a few hours for another season of Yankee baseball in the Bronx, what changes can they expect to see this year?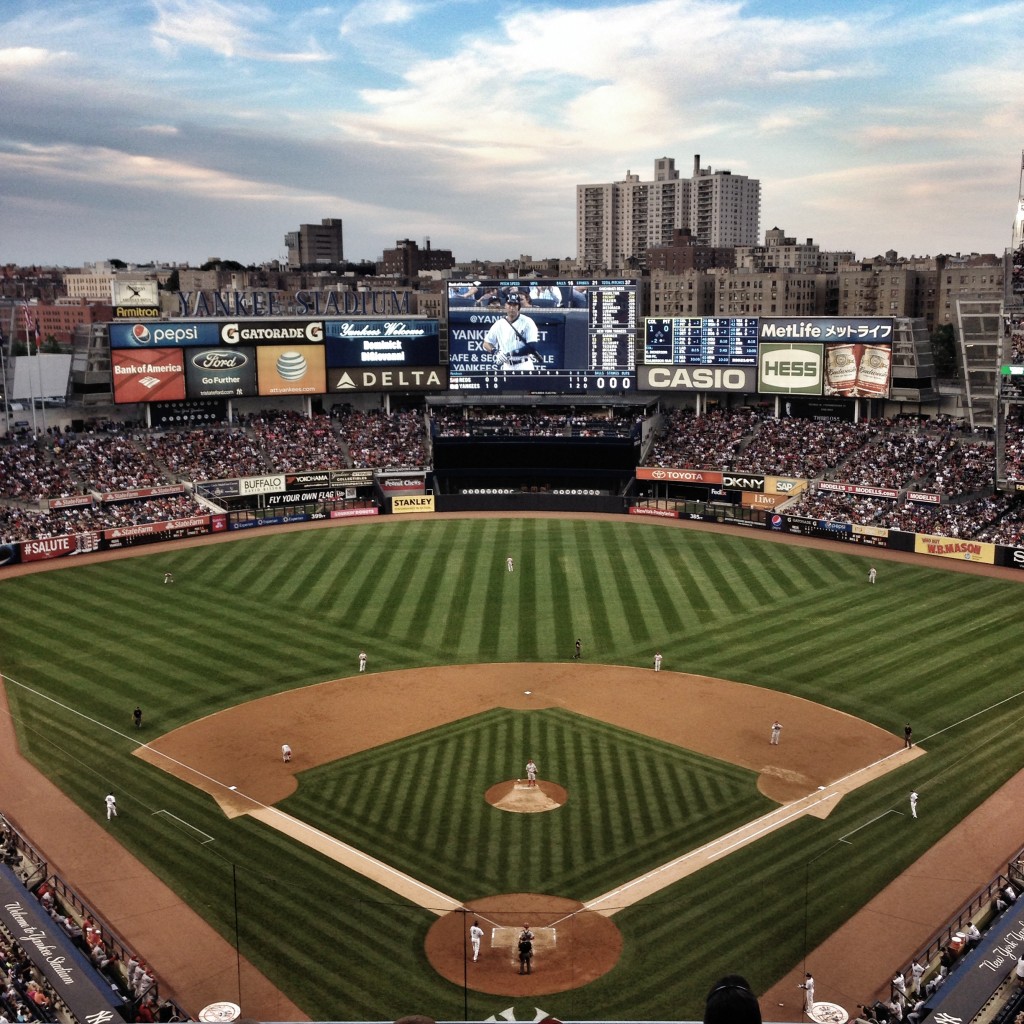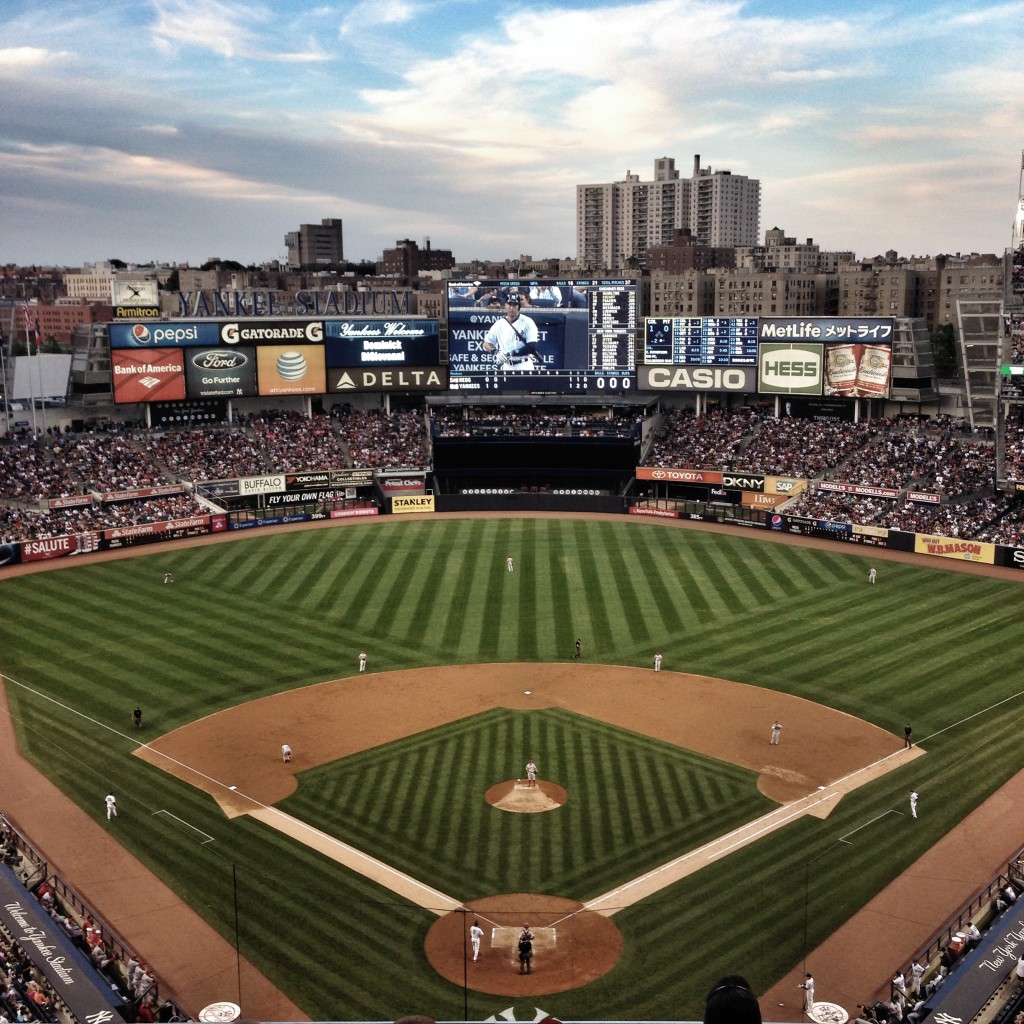 All fans screened via metal detectors
It's been a long time coming, but 2015 marks a turning point for security at Yankee Stadium. Under pressure from outside security consultants, every MLB fan will be screened as they enter the Stadium, and the screening won't just involve a cursory glance through the contents of a bag. This year, the Stadium will feature metal detectors and wanding at every entrance.
According to an email the Yankees sent out this weekend to their fans, the new screening procedures are part of an effort, in conjunction with the Department of Homeland Security, to "elevate and standardize security practices across the game." The Yankees are warning fans to arrive early and budget extra time for security, but for many trying to catch first pitch of a 7:05 game after a day in the office, this suggestion ranges from impractical to infeasible. I know plenty of fans who have a tough time arriving for first pitch without added security, and I fear this move will simply push fans to watch more games from one. I know one season ticket holder willing to give up her package if the security lines take too long.
The Yankees recognize the challenges, but the early indications are that this screening will lead to long lines. The Barclays Center has struggled to move fans through metal detectors, and even in the Bronx, NYCFC fans faced disorganized and slow screening procedures in March. The utility of this move — which sounds more akin to security theater than actual security — is up for debate as well.
"We will do everything we can to minimize the entry time to Yankee Stadium," team COO Lonn Trost said in a statement. "However, proper screening as mandated by Major League Baseball requires a longer and more elaborate entry process than fans may be accustomed to. We urge fans to arrive as early as possible, and we appreciate their understanding as we try to ensure their security."
Soccer in the Stadium
Speaking of NYCFC, 2015 marks a milestone in the Steinbrenner family initiative to bring more than just baseball to Yankee Stadium. We've seen a few soccer friendlies in the past and some off-season football games, but this year — and until their stadium scenario is clarified — New York City FC and the New York Yankees will be sharing the Stadium.
Throughout the baseball season, NYCFC will play 17 home games in the Bronx, and as Dan Barbarisi explored a few weeks ago, Yankee fielders are expecting the worst for their playing surface. "It'll definitely cause an issue, but it's nothing that we can control, so we can't worry about it," Mark Teixeira said to The Wall Street Journal reporter. "It's terrible for a field."
Barbarisi detailed the initiatives in place to guard against field damage. The grounds crew will have a few days to restore the grass following soccer games, and the pitcher's mound isn't in the field of play on the soccer pitch. Still, the players recognize that they need to watch the new grass; Brett Gardner speaks to The Journal knowingly about root systems and turf patches. The Front Office though maintains the grass will be fine, but they have much to lose.
Hopefully, sharing the field won't put the Yankee defenders at risk of injury or error, but they know it's going to be a concern this season. "I'm going to fall on the side of erring aggressively," Brendan Ryan said, "much, much more so than staying back and trying to read some hop that's unpredictable."
A very slightly improved Stadium beer scene
As those who follow me on Twitter know, I'm a big fan of craft beer (Untappd!), but I'm not a big fan of the Yankee Stadium beer situation. While Stone has set up shop in Petco Stadium, Boulevard fills cups in Kauffman Stadiu, and the Mariners are known for their beer selections, due to the demands of the dollar, Yankee Stadium is exclusively the home of InBev-Anheuser Busch products. Thanks to recent acquisitions by InBev, Yankee fans can now find Blue Point beers, and a recent photo from an NYCFC game shows Long Trail available too (though the Vermont brewery is not connected to InBev). It's a step in the right direction, albeit a small one, and I yearn for the day when we can find a Bronx Brewery beer at the Stadium or even a SingleCut, Finback or Other Half brew.