According to Christian Red, Brian Cashman confirmed the Yankees have invited Alex Rodriguez to Spring Training as an instructor. His special advisor role runs through the end of this year. "He's certainly invited to participate in Spring Training, but Alex is also free to do as he pleases, if he wants to try and keep playing," said Cashman.
There has been no indication A-Rod wants to continue playing — he's living the dad life on social media — and even if he wanted to, who's going to sign him? Rodriguez hasn't been an effective hitter since August 2015 and free agency is loaded with righty sluggers. Teams would sign Mike Napoli or Chris Carter before A-Rod. Heck, the Yankees chose Billy Butler over A-Rod late last year.
"Alex is enjoying his time off and looking forward to heading to Spring Training to work with the young guys as he has said all along," said Ron Berkowitz, A-Rod's spokesman, to Red. That sure seems to indicate Rodriguez is done playing and plans to report to Spring Training to help out as an instructor in a few weeks.
Although A-Rod's official title is "special advisor," his role is to work with young players, so he's more like a special instructor. The Yankees had Rodriguez at Instructional League last September to work with several of their top prospects, including Clint Frazier, Jorge Mateo, and Blake Rutherford.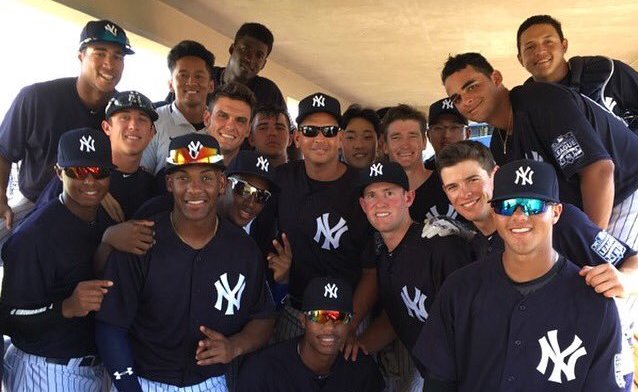 "We welcome the opportunity for him to impact our young players at Spring Training," added Cashman. "Alex would work directly for Hal (Steinbrenner). All the parameters have been vocalized and they remain the same from last year. He's got a life to live too, and I'm sure he's going to have a lot of opportunities in broadcasting, in business. People will be tugging him in a lot of different directions."
The Yankees bring a ton of guest instructors to Spring Training each year. A ton. A-Rod's arrangement is pretty unique though. He was released as a player and the Yankees gave him this special advisor role, essentially so they can extract some value out of the $21M they'll pay him in 2017. Most guest instructors stick around camp for a few days before heading home. Will Rodriguez be around longer than usual? I guess we'll find out pretty soon.