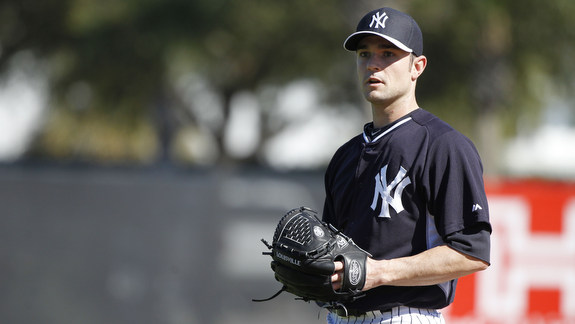 Last year, the Yankees were faced with the impending free agency of Robinson Cano, the best second baseman in the game and a player who was always going to require a massive contract commitment. The Yankees don't have a player of that caliber set to hit the open market after this season, but they do have a number of guys entering their walk years. Some, obviously, are more important than others.
David Robertson
After spending the last three years as one of the top two or three setup men in the game, the 28-year-old Robertson is about the begin the most important season of his career. He will be tasked with replacing Mariano Rivera at closer and he's also pitching for a new contract, two things that are very much tied together. If he steps in and pitches well in the ninth inning, his next contract will be much larger than if he had remained a setup man. That's the way the economics of the game work.
There is little reason to think Robertson won't be able to close games out in 2014. He misses a ton of bats (10.45 K/9 and 29.4 K% in 2013) and gets a ton of ground balls (50.9%), plus he's managed to cut his walk rate in half these last two years (2.62 BB/9 and 7.3 BB%). When Robertson stopped walking guys in the second half of 2012, it was easy to wonder if it was a half-season fluke given his track record. When he continued to not walk hitters last year, we knew it was legitimate improvement. Robertson does everything you could possibly want a prospective closer to do.
Brian Cashman recently confirmed the Yankees have not had extension talks with their new closer and it seems unlikely they will sign him long-term at any point during the season. Obviously the club would love to have Robertson back in the future, especially if he steps right in and replaces Rivera without a hiccup. Closers make good money though, and it could wind up costing the team upwards of $10-12M annually on a four-year term after the season. Maybe more, the market has been pretty unpredictable.
Aside from Rivera and the ownership mandated Rafael Soriano, the Yankees have not signed a reliever to a multi-year deal worth more than $4M annually since Kyle Farnsworth almost a decade ago. Will they buck that trend for Robertson next winter? I suspect they will. Another question is whether the team is willing to risk the qualifying offer so they recoup a draft pick if leaves. My guess right now is they would — Robertson is unlikely to top ~$15M annually but he would get more total money across multiple years.
Hiroki Kuroda
Man, how good have the Yankees had it with Kuroda these last few years? Not only has he been their best starter and one of the best in all of baseball (ninth by bWAR from 2012-13), but he's also been willing to work on a series of one-year contracts. How great is that? The Yankees have had a very productive pitcher on a bunch of low risk, short-term deals. It's awesome.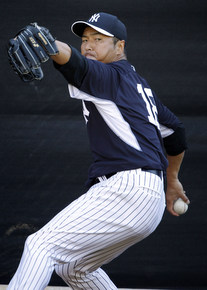 Kuroda, 39, is on yet another one-year contract, meaning in a few months we'll do the "will he play or retire?" dance once again. He has been quick to make his decisions the last two winters — re-signed in late-November last offseason and early-December this past offseason — and that has made the whole process even better. If he had been dragging things out until after the holidays and into mid-to-late-January, it would be quite annoying. Thankfully that has not been the case.
As with Robertson, I'm sure the Yankees would love to have Kuroda back in 2015 if he has another strong, productive season in 2014. That strong season is not a guarantee given his age but the one-year deal means the team can simply walk away if he does hit that final wall. The Yankees spent a boatload of money on Masahiro Tanaka and they have some young arm knocking on the door, but there is no such thing as too much pitching. They can always make room for Kuroda on another one-year deal and they should if he continues pitching well.
Alfonso Soriano
Up until now, I hadn't thought about the possibility of re-signing Soriano after the season all that much. That massive eight-year, $136M contract he signed with the Cubs way back when finally expires this year, though the Yankees are only paying him $5M in 2014. Soriano just turned 38 last month and he continues to hit dingers with very little signs of slowing down.
The Yankees have Brett Gardner, Jacoby Ellsbury, and Carlos Beltran locked up to big money deals for the foreseeable future, but Soriano is someone who would have a role on almost any team if he is willing to sign a one-year deal after the season. The Bombers could use him basically like they will this year, as a regular who splits time between the outfield and DH. If his game starts to slip and he becomes a platoon guy, that's still a useful player.
The question with Soriano will be his willingness to sign a one-year contract. He could push for a two-year deal with another strong, typical Soriano season in 2014, at which point it makes sense to walk away. A one-year deal is much a different story. The Yankees could retain him as a power bat and if some prospect comes up from the minors and forces his way into the lineup, the team will have the flexibility to make it work.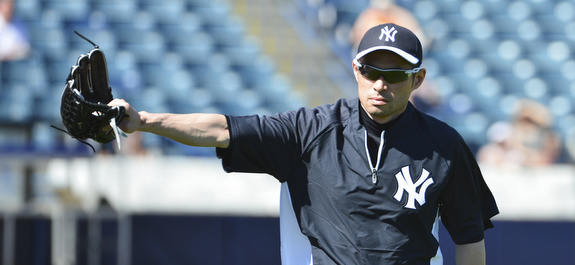 Ichiro Suzuki
It is very hard to envision a scenario in which the Yankees re-sign Ichiro following the season. They tried to trade him over the winter and he's already been pushed into a fifth outfielder's role by the team's free agent signings, so bringing him back for another year seems very unlikely. Younger guys like Zoilo Almonte and maybe even Slade Heathcott don't have the same name value but they could do the same job next year and maybe even do it better considering how much Suzuki's game has slipped in recent years. If they don't trade him at some point this year, the smart money is on the Yankees parting ways with Ichiro when his contract expires after the season.
Kelly Johnson & Brian Roberts
Simply put, Johnson and Roberts are hired guns. They were signed to low cost one-year deals to plug short-term holes and if they play well this year, the team could re-sign them for 2015. It should go without saying that Johnson is more likely to be brought back after the season than Roberts, just given their age and recent history. Because of his versatility and left-handed bat, Johnson is someone the team would have little trouble squeezing onto the roster even if they make some big moves for infield help next winter.
* * *
Technically, there is one other player due to become a free agent next winter, but Derek Jeter's final season and impending retirement is another post for another time. He's not in a contract year in the traditional sense. Someone like Frankie Cervelli, Eduardo Nunez, or Shawn Kelley could play themselves into a non-tender candidate and thus free agency, but the Yankees control them as arbitration-eligible players beyond 2014.
The six guys above are the team's only notable free agents to be, with Robertson and Kuroda standing out as the most serious cases. Soriano and Johnson are a little further down the priority list. Keep in mind that so few impending free agents means there isn't much money coming off the books, which could affect how the team approaches trades and free agency in another few months.